If your little man is anti all things pink, red, and heart-covered, Valentine's Day [1] may seem like a drag in your household. But before you give up on celebrating the holiday entirely, consider one of these fun and entirely boy-friendly finds. From wearing his heart on his sleeve to the most clever ways to share the love with classmates, all it takes is a little creativity to have your lil dude give this Valentine's Day his stamp of approval.
Someday My Prince Will Come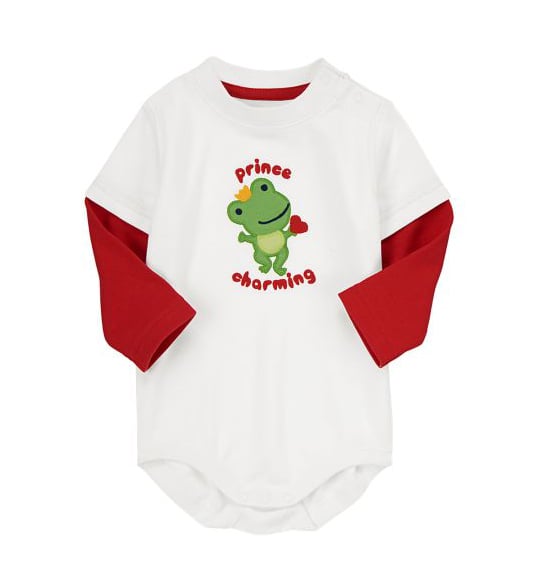 He'll be the most coveted tot in his playgroup when he shows up in Gymboree's Prince Charming Bodysuit [2] ($15).
Bugs and Kisses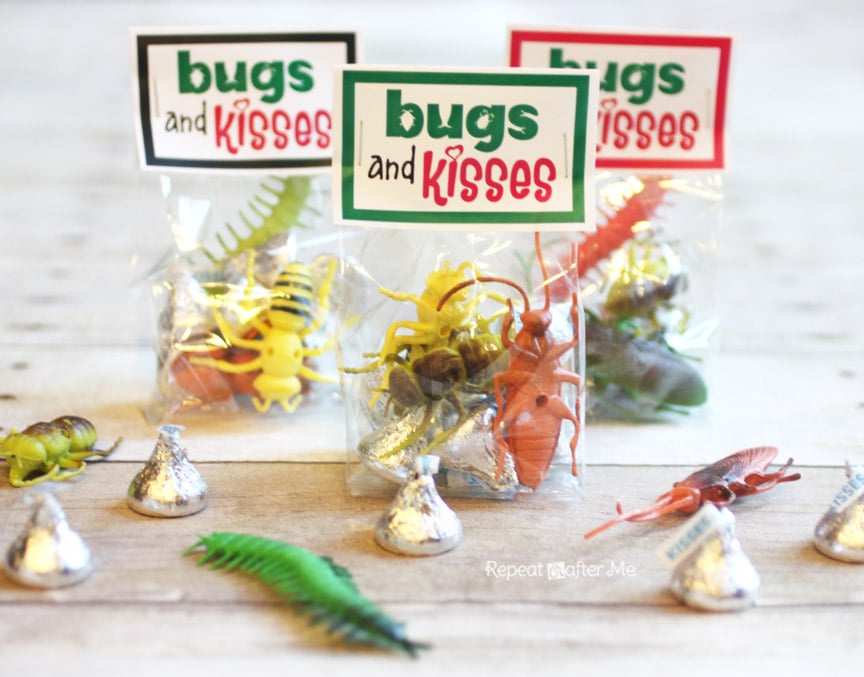 Repeat Crafter Me knows what boys like: creepy crawlers and chocolate [3]. Your little boy will have a ball making these valentines for his buddies.
Source: Repeat Crafter Me [4]
A Handsome Sleeper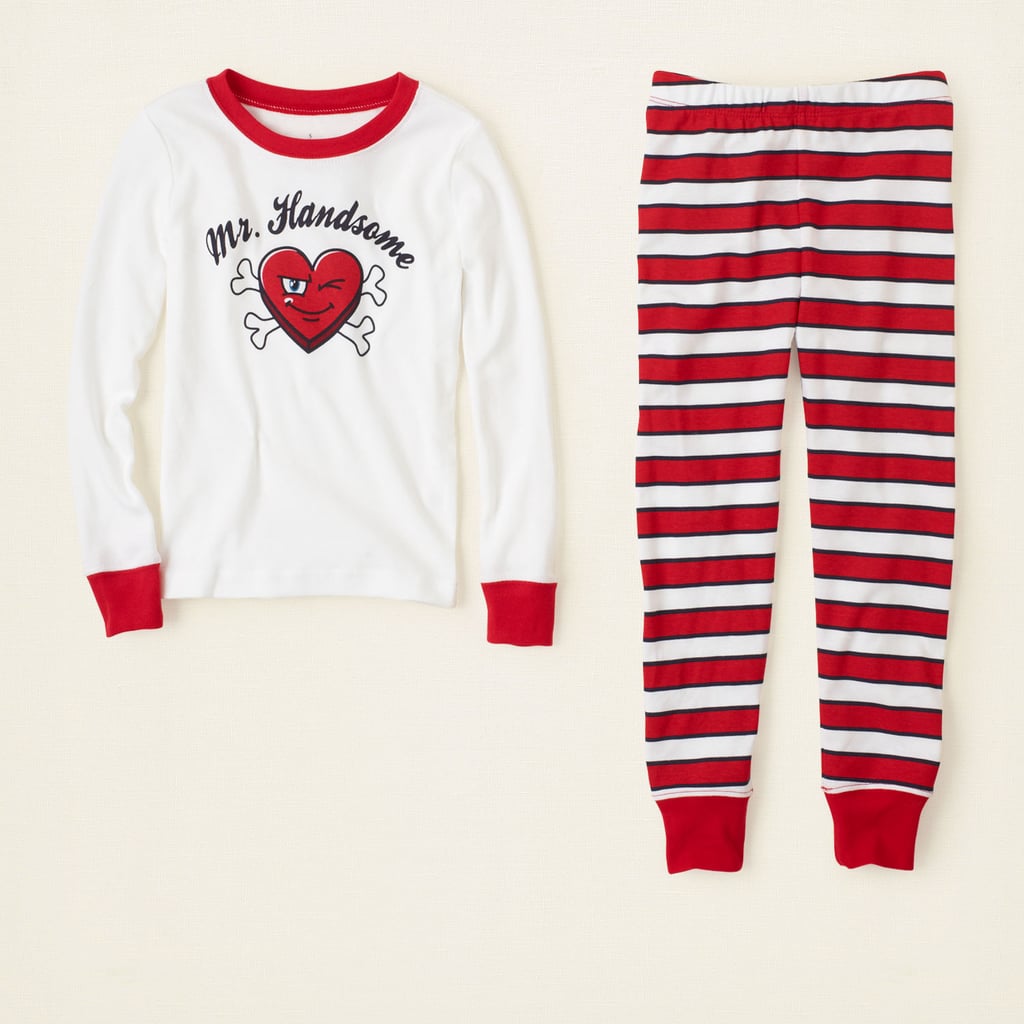 The heart and crossbones give these Children's Place pajamas [5] ($15) a masculine feel.
The Monster Mash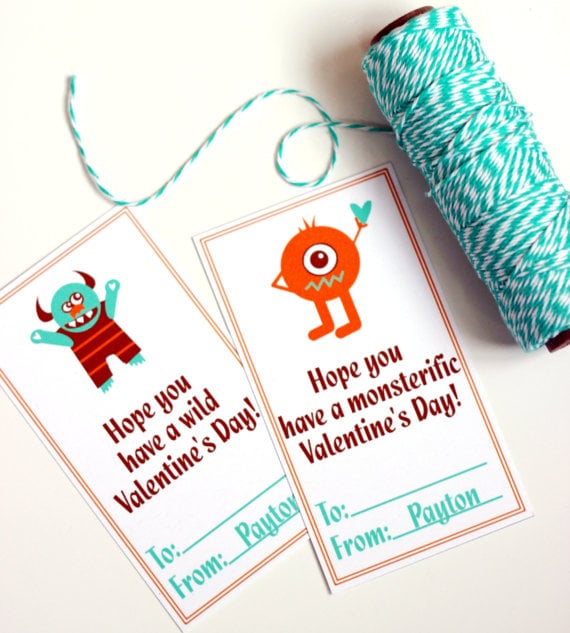 These not-so-scary monster cards [6] ($18 for 25) are the perfect way for boys to wish their peers a happy Valentine's Day. Save time by personalizing the signature.
I "Woof" You
If your big kid is resisting a Valentine's Day outfit, try dressing him up in Gap's doggy shirt [7] ($13).
I "Chews" You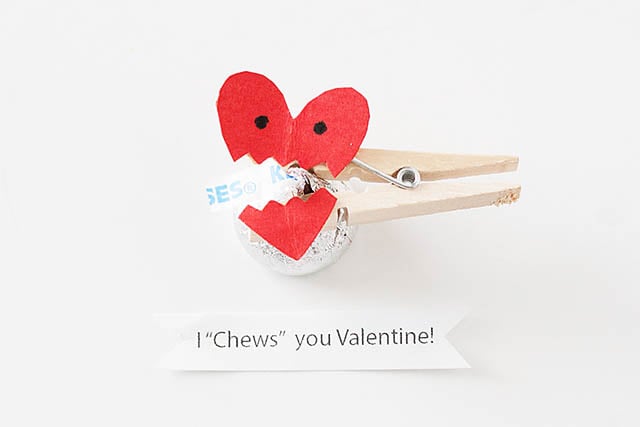 Let your little guy know he's your number one man with All For the Boys' valentine candy holder [8].
Source: All For the Boys [9]
A Warming Heart
February can be quite chilly. Keep your little guy warm and cozy with Gap's sweater onesie [10] ($35).
I Mustache You to Be Mine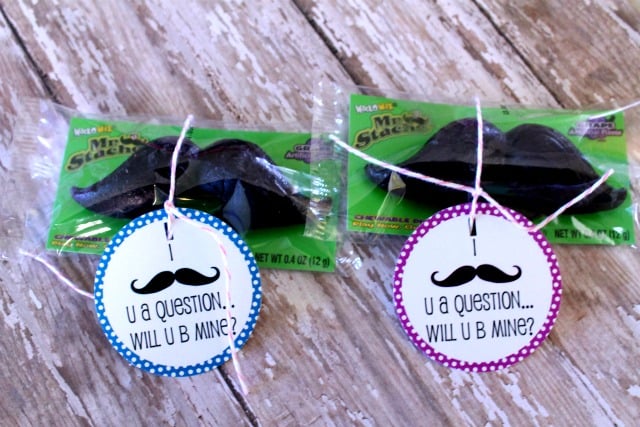 Many moms don't want to see their little boy grow up and grow facial hair, but we can't resist these cute candy valentines [11] from Lil Luna.
Source: Lil Luna [12]
He Wears His Heart on His Knees!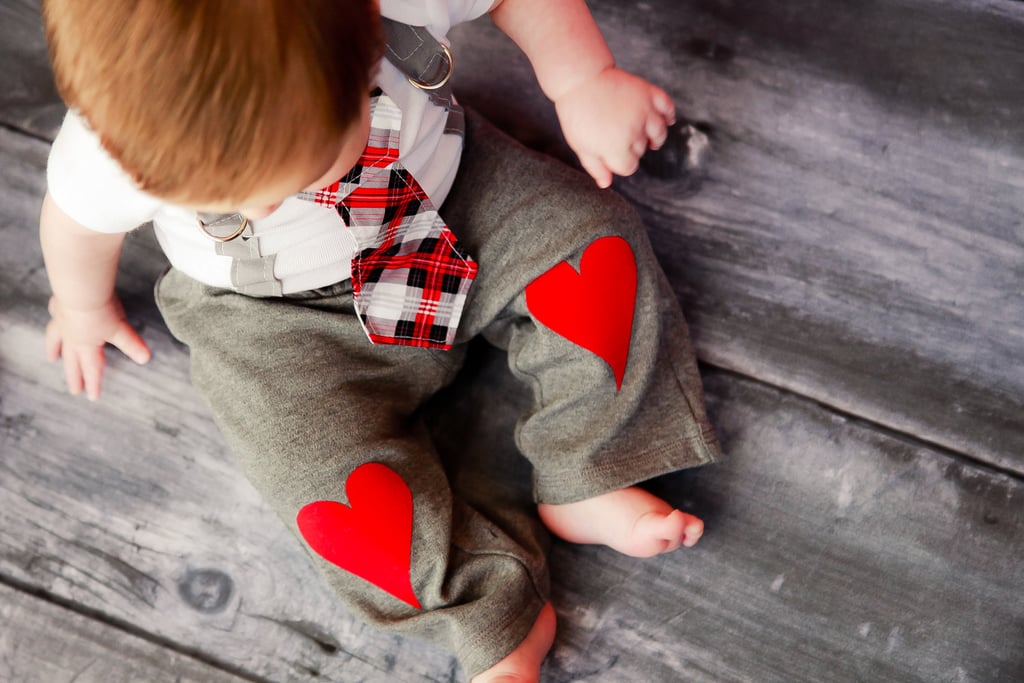 For an "awe"-inspiring Valentine's Day ensemble, check out these Heart Knee Patch Pants [13] ($18) by Etsy seller Shop Antsy Pants. They come in sizes newborn-24 months and are an unexpected way to incorporate a little love into his Feb. 14 getup.
Just Dropping By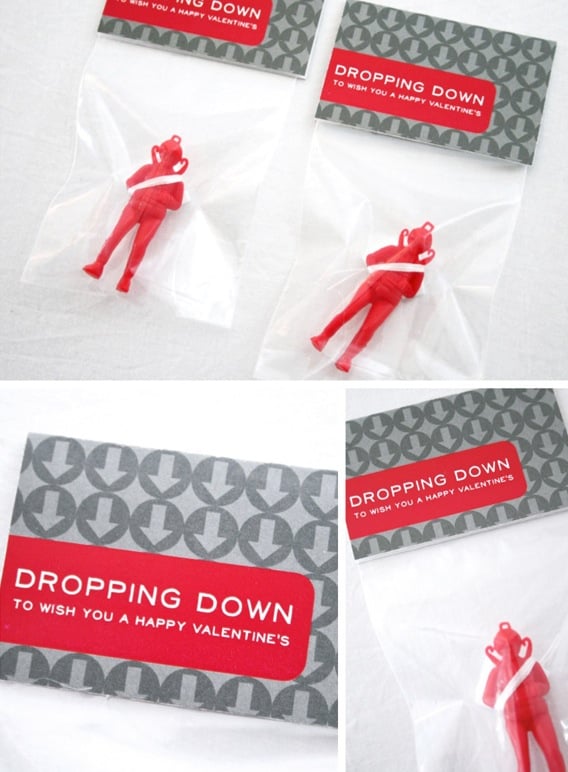 An oldie but a goodie, plastic paratroopers [14] make fun noncandy Valentines when they're packaged with Paging Supermom's free printables.
Source: Paging Supermom [15]
My Heart Belongs to Mom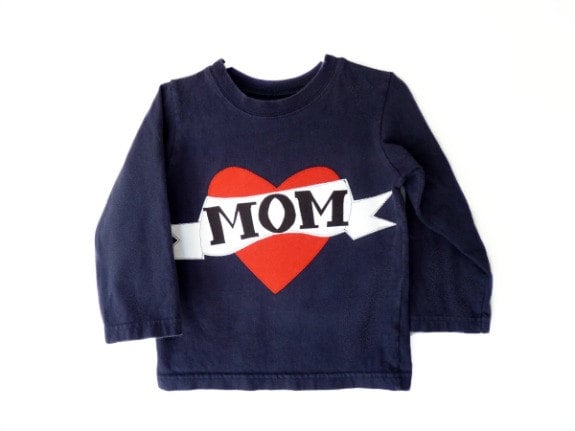 Finding boy-friendly Valentine's Day gear can be a challenge. How to dress a rough and tumbling tot for a day that's all about hearts and flowers? TNTees has one solution — the I Heart Mom Tattoo Applique Shirt [16] ($28) is sweet, but not saccharine.
Love Bandit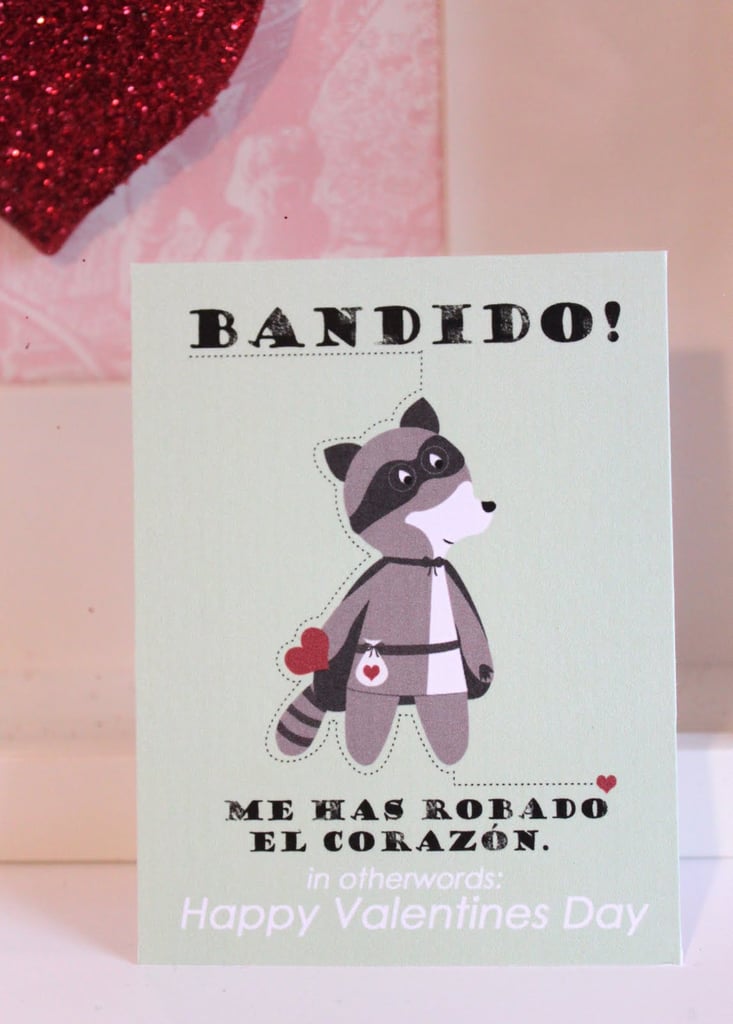 Could this Bandido! printable [17] by Those Harker Girls be any cuter?! He's sure to steal a heart or two when he passes these cards out to the class.
Source: Those Harker Girls [18]
You Rock, Valentine!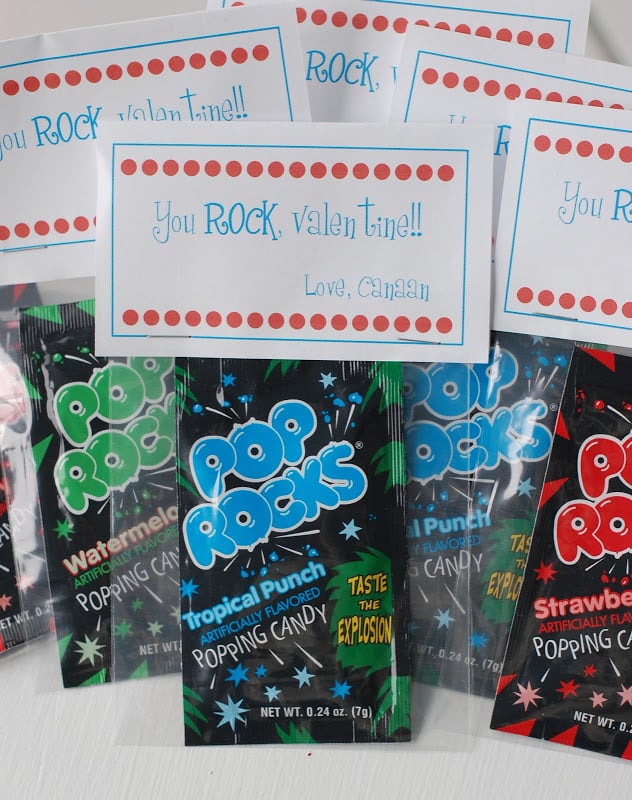 While they may drive the teacher nuts and turn the kids' tongues blue, Pop Rocks Valentines [19] are sure to score big time with little boys. Hit up A Small Snippet for the free printable tags.
Source: A Small Snippet [20]
I "Wheelie" Like You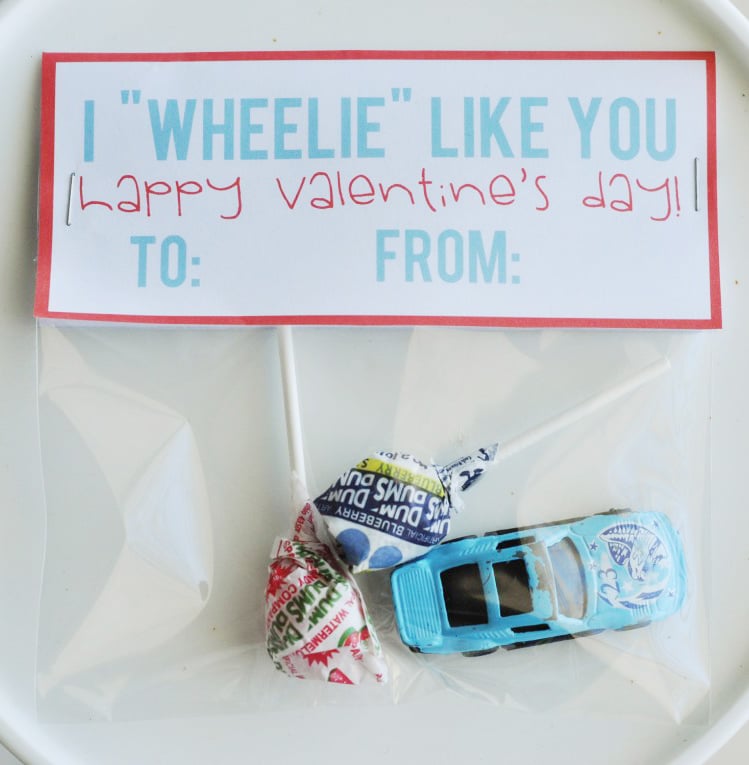 This easy DIY [21] from Thirty Handmade Days [22] is sure to make your little man the hit of the classroom. Just pop a toy car and a few candies in a see-through plastic bag, and add an "I 'Wheelie' Like You" gift tag [23].
Tearing Up My Heart Valentines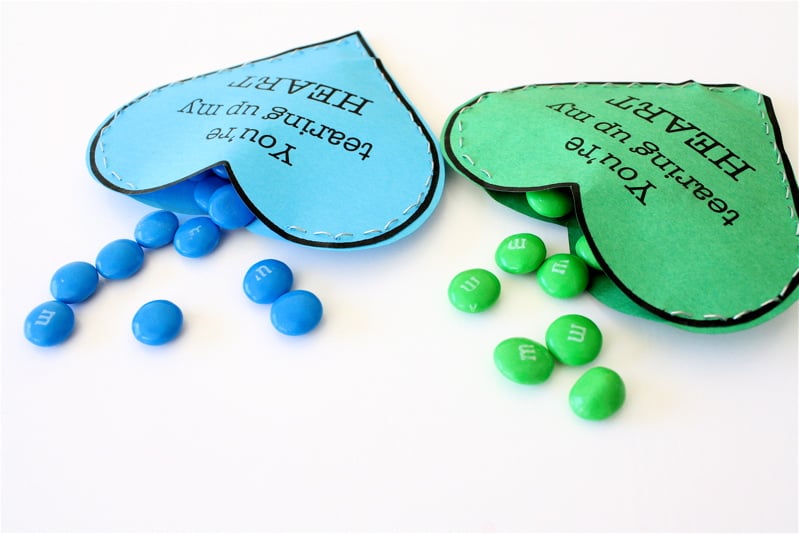 We can't think of a little boy who wouldn't love tearing into one of these "heartbreaker" Valentines. They may be too young to understand the 'N Sync reference, but little guys and girls alike will love ripping color-coordinated M&M's out of these construction paper hearts.
To download the free printable template, visit Dana Made It [24].
Superkid!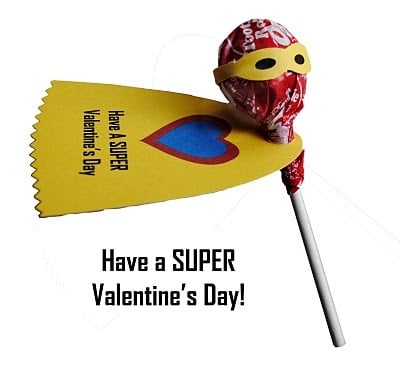 It's a bird. It's a plane. It's Super Valentine! Boys love superheroes, and that's a fact — so treat your tot to a "super" V Day treat with this caped crusader of a lollipop. To download the free printable template, visit Zakka Life [25].
Wild Thing, You Make My Heart Sing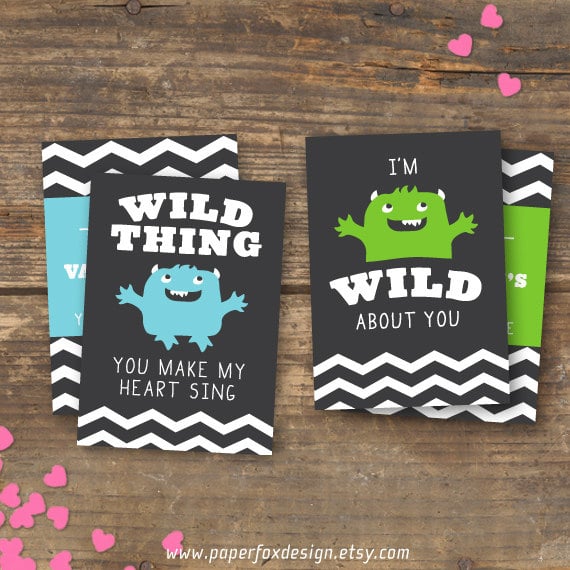 Paper Fox Design's Wild Thing Valentines [26] ($8/printable PDF) are the perfect classroom handout for the little guy who thinks he's too cool for school.
Eye Spy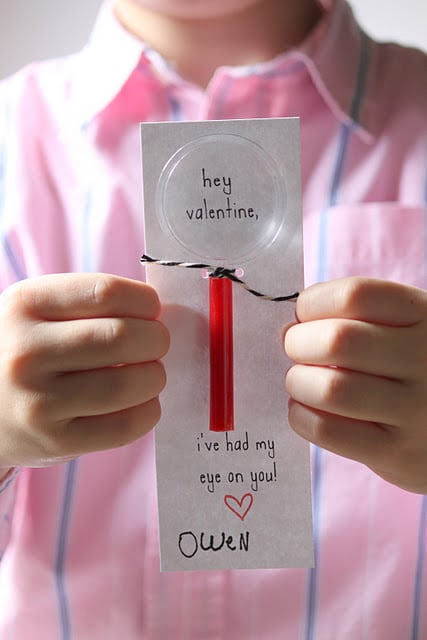 A sweet Valentine's Day treat without sugar! Skip the candies and let a special little someone know you've had your eye on them with a printable magnifying glass Valentine's Day card. Download the free printable template at Dandee [27].
Rock On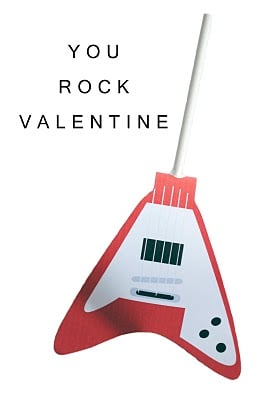 Show your little rock-star-in-the-making some love this Valentine's Day with a printable "You Rock Valentine" card — complete with electric guitar. It's made to wrap over a lollipop and makes for one rockin' Valentine's Day treat for boys. Head over to Zakka Life [28] and download the template for free.
The Grrr-eatest!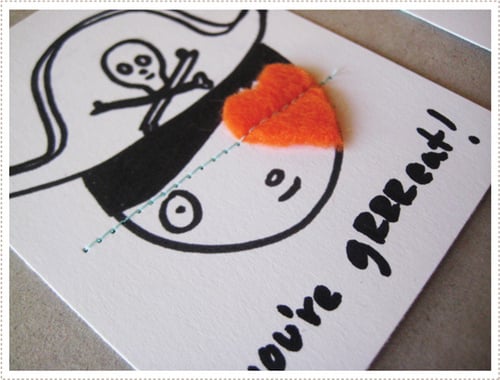 Ahoy, little matey! Sea-bound pirates and landlubbers alike will appreciate these adorable pirate valentines from Mer Mag [29].
Pumped-Up Kicks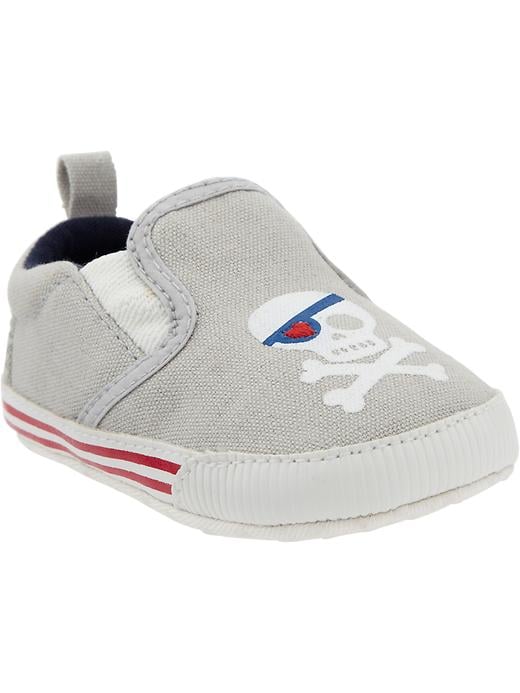 Skip the saccharine-sweet Valentine's Day gear and opt instead for these hip Skull Graphic Slip-ons [30] ($10) from Old Navy.
Super Boy Valentines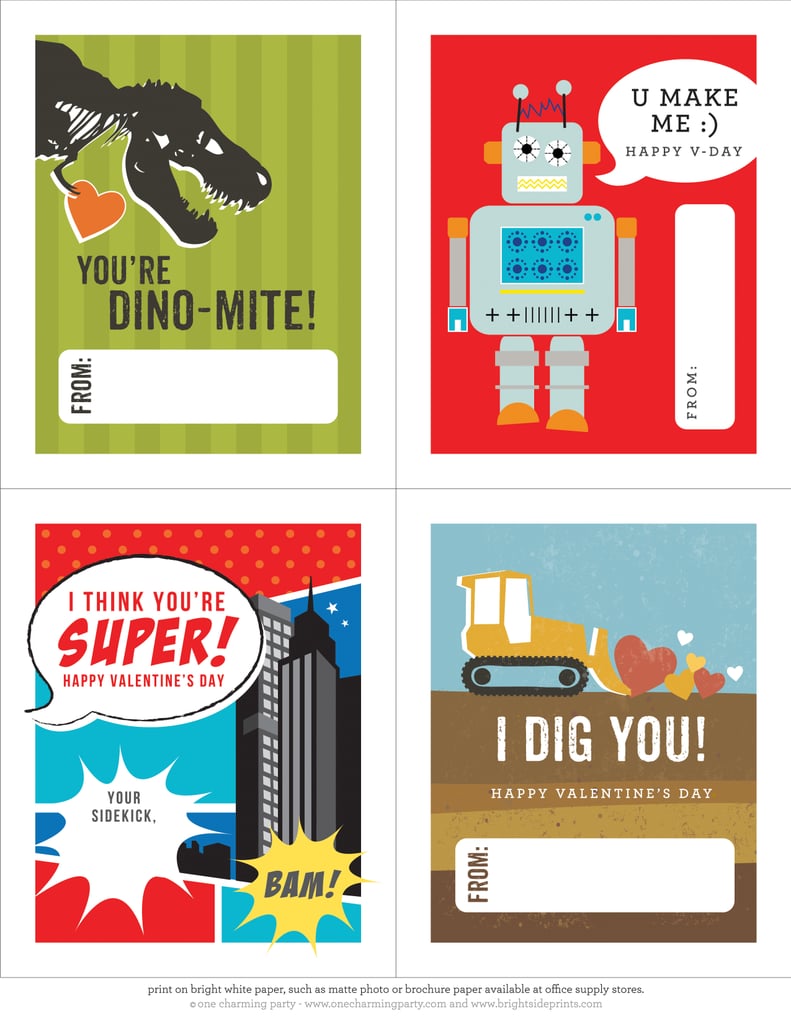 Valentine's Day often gets a girlie rap, but One Charming Party's School Boy Valentines [31] make it all about the boys! Print the free download and get your tot practicing his penmanship as he addresses the robots, dinos, and trucks to his friends.
Source: One Charming Party [32]
A "Forceful" Valentine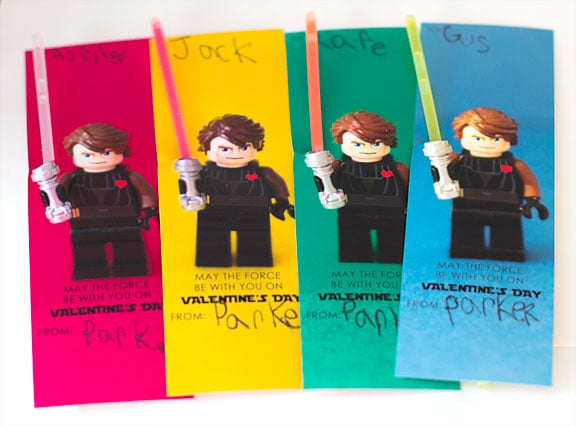 Kids love glow sticks, and with Lego Star Wars figures all the rage among the elementary school set, Stitch/Craft's Lego Star Wars valentine [33] is sure to be a guaranteed hit. The free PDF download makes it easy to create, too!
Source: Stitch/Craft Creations [34]
Whoopee! It's Valentine's Day Card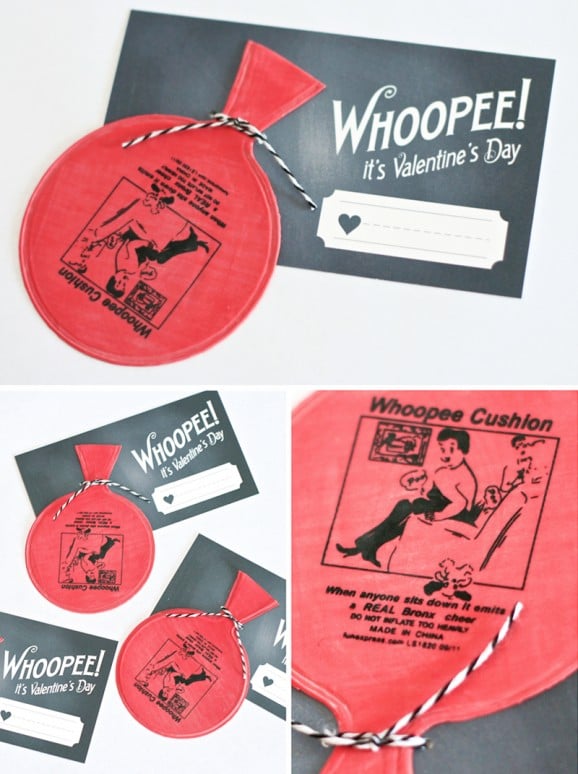 You may want to check with your tot's teacher before handing this hysterical card out at school. Paging Supermom's My Funny Valentine card [35] is full of old-fashioned fun. Use her free printable card, tie on a mini whoopee cushion, and watch the fun ensue!
Source: Paging Supermom [36]
Roadway to My Heart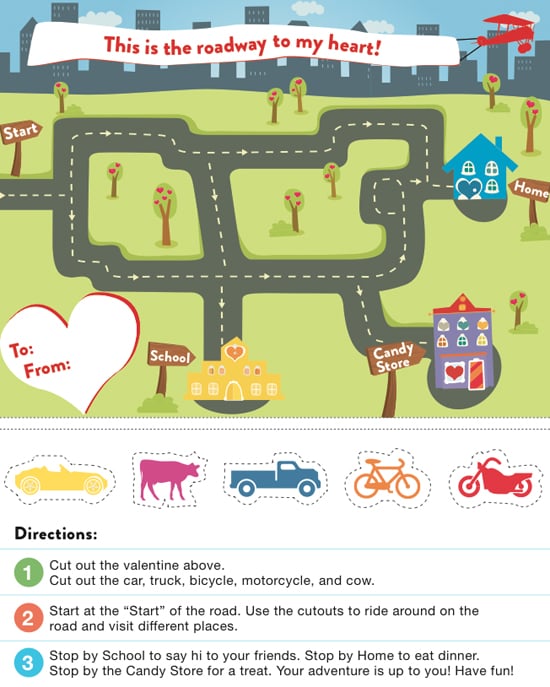 Vroom, vroom! If your lil one loves cars and trucks and things that go, our "Roadway to My Heart" valentine is the perfect card for him to hand out at school! The interactive card — with a cut out car, truck, bicycle, motorcycle, and cow — is as fun to put together as it is to give to friends. Simply click on the image to the left to download the card and start printing it out for family and friends!