Vegan Is Love Book For Kids
Vegan Is Love — Having Heart and Taking Action: Kid Friendly or Are You Kidding Me?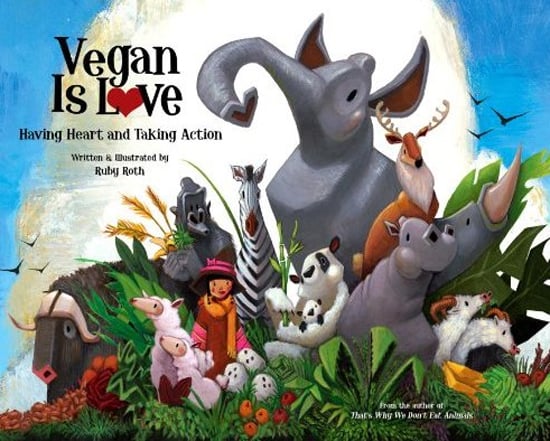 Alternative diets may be all the rage, but how early should they be introduced to tots? Sure, some kids have to eat wheat-, nut-, or dairy-free diets due to allergies, but a growing number of families are opting to raise their lil ones vegan because that's how mom and dad eat — and we're not just talking about celeb tots who follow alternative eating plans.
Ruby Roth, a children's book author who became a vegan as an adult, is hoping to show children that choosing a vegan lifestyle is not only healthy, but brave, too. Her latest book, Vegan Is Love: Having Heart and Taking Action won't be released until next week, but it's already generating criticism from parents and dietitians who fear that after reading the book, kids may choose to give up meat and dairy without proper nutritional planning. What do you think?