Volunteering in Child's School
Does Your Child's School Make It Hard to Volunteer?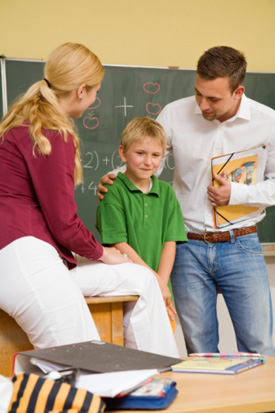 Until they reach their pre-teen years, kids love to see their parents at their school. From book fairs and bake sales to auctions and snack delivery, schools are always turning to parents for a helping hand. Seventy-two percent of LilSugar readers said they volunteer at their lil one's school in one form or another. But how easy is it to actually do so?
While some schools are opting for a more family friendly atmosphere, others are overwrought with mommy cliques that seem to control the volunteer opportunities, doling them out like prized treats. Add a working mama's office schedule to the mix and she is likely to be turned off by the whole experience.
So tell mommy, do you find it difficult to volunteer at your tot's school?