Walking Kids to School
School Bans Parents From Walking Kids Into School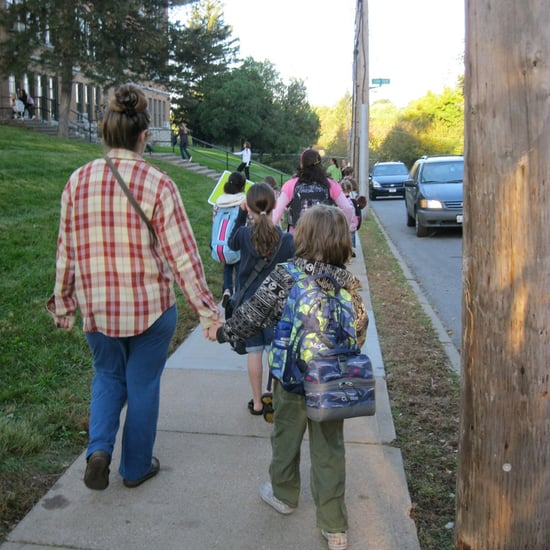 At elementary schools all across the country, it's common to see parents walking their children to class. But in North Texas, parents will be banned from walking their children into school, CBS DFW reports. According to the Hurst-Euless-Bedford (HEB) Independent School District, the goal is to improve school security, an increasing concern, especially given yesterday's averted school shooting in Georgia. North Texas's ban will take effect once the first week of school has passed.
"It's very busy on a campus first thing in the morning, dropping off kids arriving for the day," says district spokeswoman Judy Everett Ramos. "So, being able to know who's in the building, who's in front, who's deeper into the building, is very important in keeping our kids safe."
Would you be OK with dropping your kids off at school at the door?