Walmart OKs Breastfeeding Photos
What Happened After Walmart Refused to Print Breastfeeding Photo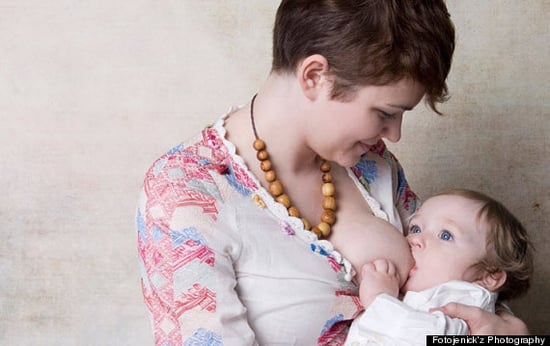 Nursing moms have a new reason to celebrate. In a surprising about-face, Walmart has gone from refusing to print a photo of mom Kayla Andre breastfeeding, to allowing her to host a nurse-in demonstration in its Alberta, Canada, store.
Earlier in May, Andre's husband headed to Walmart to print out a photo of his wife nursing their young son as a Mother's Day gift. To his chagrin, the store refused to print the breastfeeding image, saying it violated the mass chain's anti-nudity policy, the Huffington Post reports.
Andre was shocked and protested to local media that the image should have been printed, saying it's a natural occurrence — despite debates over breastfeeding in public. So she organized a "nurse-in" to be held in the store, to protest the store's decision in shaming her for breastfeeding.
Walmart quickly recognized the flaw in its action, however. It apologized and clarified the store's policy for employees so that they would know breastfeeding photos are acceptable. So Andre quickly turned her protests into praise, and re-dubbed her nurse-in as "a celebration of the fact that Walmart recognized its mistake."
Andre applauded the store for being "a reasonable company who listens to their customers," and noted the chain offered gift certificates for photo printing to nurse-in participants. "They have clarified their policy, and that is something to celebrate!" she says.
Would you protest or participate in a breastfeeding event at Walmart?