Ways Families Can Save Money
10 Cost-Cutting Strategies For Families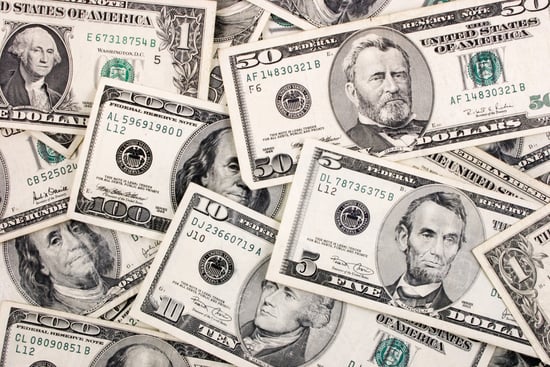 Suffering from family budget blues? Numerous Circle of Moms conversations focus on how to save money and operate on a tighter family budget. Here we share 10 of the top ways moms are cutting household costs.
Keep reading.
1. Plan Meals and Shop With a List
Two of the best ways to reduce your family food bill are by planning meals and making (and sticking to) a shopping list. As mother-of-three Michelle Z. explains: "Then you're not buying food that doesn't get eaten and you're less likely to make impulse purchases."

2. Shop Secondhand
Shopping discounted and secondhand sources can translate into hefty savings on children's clothes, toys, and equipment that are so quickly outgrown. As Lisa B. shares: "Baby stuff is bought from garage sales or consignment shops. I paid $4 for a bouncy seat, $10 for a swing. If I'd bought new, I'd have paid well over $40 for the bouncy seat and $60 for the swing." Moms also recommend selling back outgrowns to consignment shops to help pay for new purchases.
3. Use More Coupons
You don't have to adopt an extreme-couponing lifestyle to benefit from coupon use. As Catherine shares: "Our big week-to-week savings is that we do use a lot of coupons. I'm not crazy like the people on the TV show, but we do make sure to head to Rite Aid and CVS to pick up the free or nearly free toothpaste, etc." Other moms recommend online deal sites like Groupon and LivingSocial for scoring discounts on everything from haircuts to restaurants.
4. Wash and Dry Wisely
"One of my biggest 'I can't wait to be able to do again when the weather is nice' is dry clothing," shares Laura S. "The dryer is the second-biggest energy sucker in the house." Other mom-recommended strategies for reducing utility bills include switching to energy-efficient washers and dryers, running them only when full, and taking shorter showers.
5. Reduce Entertainment Spending
If cable TV is costing your family a bundle, consider accessing your favorite shows and movies via cheaper alternatives like Hulu, Netflix, and public libraries. The savings can be significant, shares Kelly, a mother of one: "We cut out cable TV, it was $180/month and we rarely watched it anyway. We replaced it with Netflix through our PS3 which is only $9/month."
If you're not ready to give up cable entirely, try switching to a plan that more accurately reflects what your family watches. And don't forget to negotiate. As Timora T. explained, simply asking for lower cable and Internet prices may be all it takes: "They always find a way to put me on another promotion to prevent me from canceling."
6. Shop Around For Insurance
Depending on your family's circumstances, you may be able to save money by bundling your insurance. As Kelly W., a mother of four, found: "We saved several hundred per year by getting auto, life, and homeowner's insurance through the same company." Other Circle of Moms members, like Momto5, find that using separate companies is more cost effective: "We switched all our insurance [policies] — house, car, and life — to different companies that we found online. . . . for us it was cheaper not to bundle."
7. Trim the Family Phone Plan
Why pay for unlimited texting and 1,500 minutes if your family doesn't use them? "Look over your phone or cellphone bills," recommends Canadian mom Keli. "If you're not using a lot of the airtime, get your plan reduced. I was paying an arm and a leg for my cell so I changed the plan and it went down by $30 or so."
8. Cook From Scratch
From baking bread to blending up homemade baby food, taking prepared foods off the grocery list can result in major savings. "Cook from scratch and you'll find out you save so much money," Rachel B. encourages. "It's healthier for you and so much tastier."
9. Switch to Cloth Diapers
While moms choose disposable or reusable diapers for diverse reasons, the low cost of cloth diapers is a significant factor for many. As Jannette M. shares: "I use cloth diapers and it saves us a LOT in the long run."
10. Consider Membership Benefits
Even on a budget, it's still possible to get out and play with your family. As Meg S. explains: "Do you take your kids to a favorite museum or zoo? Get a membership. This allows you to go often for free. Look to see if some places have free or discount times. I take my son to the Museum of Fine Arts in Boston on their community days that are free. Bank of America card holders can get into museums for free once a month."