Ways to Get Kids to Drink Milk
5 Kid-Friendly Takes on the Milk Mustache
It's National Milk Day — the anniversary of the first time milk was delivered in bottles in 1878! A dietary must for our growing lil ones, milk can be a drink your kiddos either love or love to hate. If you battle with the latter more often than not, consider these five discreet ways to get them sippin'. From turning this calcium-packed drink into an Orange Julius or sweet hot cocoa, watch your tikes drink their way to strong without a fuss!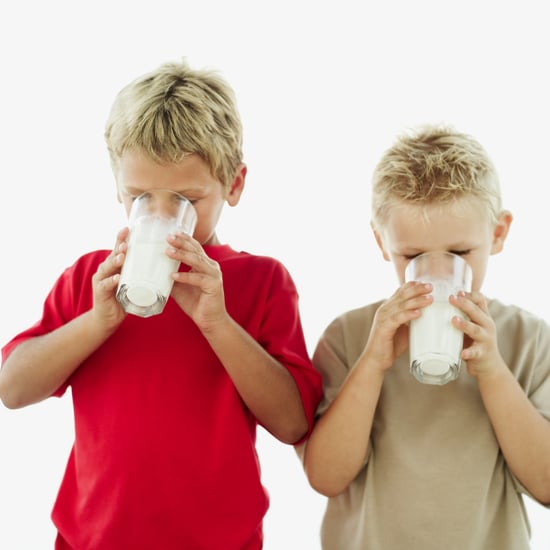 Chocolate Milk: A favorite of both chocolate-lovers and kids! Instead of opting for store-bought, make your own with a spoonful of chocolate syrup or a scoop of a chocolate vitamin mix (like Ovaltine) for added nutrition. Stir it up with a magic milk straw for an extra dose of sweet!
Milkshakes: Who doesn't love a thick, creamy milkshake? Although this treat can be packed with sugar, your kids can enjoy a daily dose of calcium with this healthy chocolate milkshake recipe.
Orange Julius: This smooth and creamy drink made with orange juice and milk is a great alternative to cream sodas. Check out this frosty recipe that combines the best of fruit and dairy.
Hot Chocolate: Your kids can decadently enjoy a glass of milk by sipping on hot cocoa. Use a simple powder or these fun hot-chocolate sticks, then top with a few marshmallows. Mmmm toasty.
Cereal: Sounds basic, but get your kids to enjoy milk in cereal. If your kids usually don't have cereal for breakfast or only use it as an on-the-go snack, serve up cereal in a big bowl of milk and watch them start to sip!