Ways to Spend Time With Kids
5 Ways to Get More Special Moments With Your Kids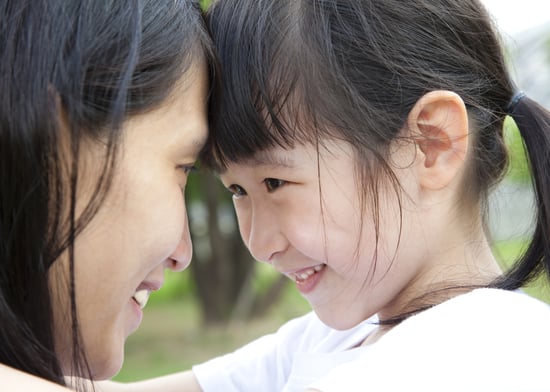 Time is precious and it often gets away from us. As Circle of Moms member Arneo L. tells it, "No matter what, it's always hard to get in 'enough' time with the kids when you work." If you find yourself struggling to find time each day to have a heart-filling experience with your child, here are a few simple ways to enhance your routines to get more special moments with your kids.
Keep reading
1. Walk together. Plan time to walk with your child to or from school a few days a week. If you are working and those times are tough to find, build in a walk right after dinner one or two evenings a week. Just 15 minutes together, getting away from all the distractions, can become a cherished family time.
2. Show your interest by asking questions. We all know that "how was your day?" doesn't always go over well with kids. Sia W. asks, "How do you get kids to talk about their day at school?" and gets some great ideas from the community. When engaging in conversation think about what you want to know about your child's day and what they are interested in. Go with more specific questions like: "What was the most interesting thing that you learned today?" or "How can I help you with your homework tonight?" Make sure if you get an answer (and there are days that no question is going to get an answer) to follow up with more relevant questions to show you are really interested in what your child has to share.
3. Get involved in your child's homework routine. Daily homework routines after school are common in many households. Whether it is a specific time each day that kids are to be doing homework, or time spent reviewing completed work, it is important to have a strong routine in place. Now, how can you get more involved? Check your to-do list. If there is something on there like paying bills, responding to backed up emails, or checking your news feed, do it alongside your kids. They will benefit from the extra time they get with you and having you model what "adult homework" looks like.
4. Talk about your day. Be intentional about sharing parts of your life with your child. It may be telling a funny story about your day at work, or letting them know your feelings about something stressful or joyful. Although maintaining a respectful balance is important, kids do want to know your answer for "how was your day?" too. 
5. Plan some "Man"-dates. I realize this is Circle of Moms, but moms know better than anyone how special dad, grandpa, or uncle dates are for kids. Sarach M. describes the challenge well: "It might just have to be a matter of make the most of the short times you do have." Encourage the men in your life to find a special experience that both they and your child can enjoy for years to come. Maybe it is going together to an ice cream shop, mini-golf, or hiking. It doesn't need to be every month, but the tradition will be something your child will cherish, as they get older.
Carolina Nugent is an experienced educator and the Director of Education for KinderTown, an educational app store that helps busy parents find the best apps for young kids. Sometimes referred to as the "Chief Curation Officer," she's evaluated more than 1,000 apps for kids. See her reviews in the FREE KinderTown App, available for the iPhone, iPad, and iPod Touch.