Wedding Etiquette For Inviting Kids
Wedding Etiquette: Are Your Kids Invited?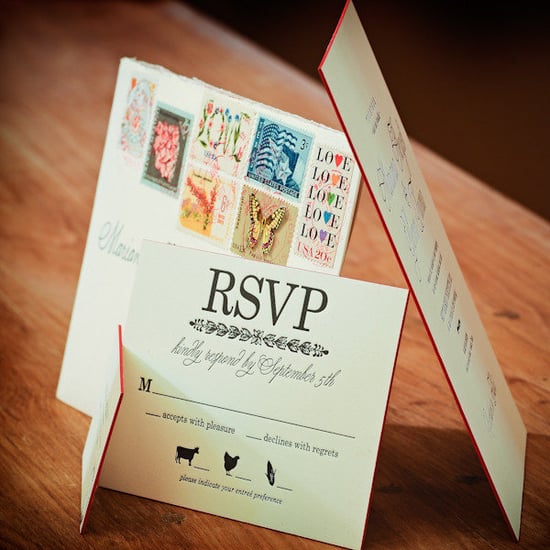 It can be difficult to decode wedding invitations and decide whether or not your kids are invited, but learning the proper etiquette guidelines will help you clear things up. Whether you're struggling with vague wording or an unusual format, we've gathered a few tips to define the gray areas. Not sure how to handle your reply card? Follow these pointers to respond in a gracious, respectful manner, and if your kids are included, then follow these tips to ensure that they're welcome, well-behaved guests:
Your invitation reads "Mrs. Smith": It's perfectly fine to get in touch and ask about possible plus-ones, whether you're wondering about your children or a date. If you do have questions, then steer clear of texting or email. Call and thank the bride and groom for the invitation, and then politely ask about wedding specifics to bring up the plus-one topic.
Your invitations reads "Mr. and Mrs. Smith": According to the Emily Post etiquette guidelines, you can assume that your children are not invited if this wording appears on the envelope. As a general rule, only the names that are specifically addressed are guaranteed an invitation.
Your invitation reads "The Smith Family": In this case, things are a bit less clear. Typically, an envelope addressed to the entire family means that everyone is invited — kids included. Still, if your children range in age, then you may want to follow up and confirm with the bride and groom. If they've set an age limit, then the invitation should be addressed to each invited member of the family, but it's best to communicate and be sure before you assume anything.
Still not sure? Don't hesitate to reach out and ask. It's better to find out for certain than to guess, as seating charts and final guest counts are crucial to the couple's planning process. Be kind and straightforward, and respect any guidelines the bride and groom have set for their big day.
Photo by Matthew Moore Photography via Style Me Pretty