What Is the Protocol For Regifting
The Art of Regifting: Be Open or Keep It Under Wraps?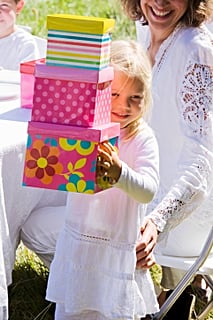 It's party time — rewrap the present! In the current economy, 88 percent of LilSugar readers said it was clever to regift children's items. Whether the giver is short on funds or has duplicate goods, there are moms that pass products from one kiddo to another. Should the method be disclosed?