What to Put on a Baby Registry
The Everything-You-Need Baby Registry Guide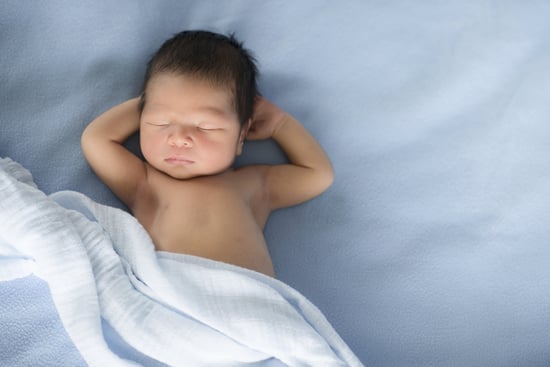 It's amazing just how much stuff a person as tiny as a newborn baby needs. But as anyone who's gone through it before can tell you, babies are high-maintenance little people! If you're lucky enough to have friends and family who want to gift the new addition, they'll likely be looking to rely on your registry.
Consider registering at a larger, all-inclusive baby store, like Giggle or Buy Buy Baby in addition to a smaller, local specialty shop to provide the greatest variety in terms of projects. Sites like MyRegistry.com and AmazingRegistry.com allow you to create a customized registry from a variety of different online sources, making them a great option when family and friends are spread out around the country.
Make sure that you get the most out of your registry by following our guide to everything you need to bring home baby!
Every mom (and every baby) is different, and while we recommend using our list as a starting point, it really helps to see products in person, and talk to other new parents to find out exactly what worked for them. While this list encompasses what we believe to be the essentials, don't be shy about adding on some "just for fun" selections as well. If there's a piggy bank or stuffed animal that you've been coveting, go ahead and put it on there — people love gifting pretty presents. Happy registering!
At Home and on the Go
The amount of living/storage space that you have available should be a factor when making your decisions about whether you need a bouncy seat, playmat, and swing. When it comes to selecting a stroller, think about how soon you may be considering baby #2 — if it's within a year or two, you'll want to check out double strollers or convertible options. And now's a good time to think ahead to a toddler car seat (if you have room to stash it).
Stroller(s)
Stroller Blanket
Footmuff or Bunting
Infant Car Seat
Toddler Car Seat
Swing and/or Bouncy Seat
Portable Crib
Carrier or Sling
Tummy Time Mat or Blankets
Layette (and Beyond)
You'll quickly learn that people love buying itty bitty baby clothes . . . but the 0- to 3-month wardrobe doesn't last very long! Register for a variety of outfits for baby's first year, but not beyond that. Since you don't know how quickly he/she will grow, it's hard to forecast what your needs will be for more than a year out.
Receiving Blankets
Swaddling Blankets
Side-Snap Undershirts
Coming Home Outfit
Onesies
Rompers
Sweaters
Sun Hats and Beanies
Socks
Sleep Gowns
Feeding
The products you need in this category will be dependent on whether you plan on breast- or bottle-feeding (or some combination of the two). Either way, when it comes to bibs and burp cloths, keep in mind that while the hand-embroidered and monogrammed versions are adorable, and make great gifts — they're likely to get ruined pretty quickly. Be sure to stock up on durable, machine-washable versions as well. It'll only be a matter of months before you start introducing solids, so don't forget to consider that stage when you're making your registry selections.
Bottles
Bottle Warmer
Burp Cloths
Bibs
Electric Pump
Boppy or Nursing Pillow
Food Processor
High Chair
Diapering and Changing
When selecting your diaper bag, don't forget Dad! You may even want to get two bags — something that you'll be happy using on a daily basis, and a gender-neutral tote that can go where baby goes. Whether you're using a changing table or the top of a dresser, opt for a changing pad that will stay securely fastened, and a few soft, machine-washable covers.
Diaper Disposal
Diaper Bag
Travel Changing Pad
Changing Pad and Cover
Bathing
Check out some of the newer tub designs that fold up for easy storage, and keep in mind that most hooded towels are full-size, so you can keep using them as your little one grows. If there are any specialty bath products or lotions that you want to use, don't be shy about adding those to your registry as well. You'll go through them quickly, and the cost adds up!
Infant Bathtub
Hooded Towels
Washcloths
Bath Toys and Drying Rack
Sleeping
Again, some decisions to make in advance — will your baby sleep in his/her crib from the start, or will a bassinet or a co-sleeper be baby's home? A humidifier can do double-duty in providing white noise, so if space is at a premium, start out with just that. And many baby monitors now feature video technology, too — you may want to keep a good, high-tech version at home, and register for an inexpensive, easily portable monitor for overnight trips.
Bassinet
Crib
Crib Sheets
Waterproof Mattress Pad Cover
Monitor
Nightlight
Mobile
Sound Machine
Humidifier