What Is Rent-A-Grandma?
Rent-A-Grandma: Kid Friendly or Are You Kidding?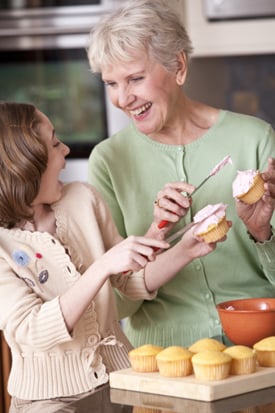 Add Grandma to the list of rentable clothes, products, and services geared toward parents and kids. Rent-A-Grandma is a new employment agency specializing in placing women over 50 years old with families looking for babysitting or light housekeeping services. Operating under the tagline "Always Trust Your Grandma," Rent-A-Grandma believes that its employees — averaging around 60 years old — aren't just an alternative option to hiring the teenage girl next door, but a superior one. In an interview in this month's Entrepreneur Magazine, the company's founder explained the logic behind his older is better claim:

Not everybody over 50 is the best ever. But about 90 percent of our grandmas have previous domestic experience. These are not retired women who are bored. These are women who are passionate and want to work. It's kind of disappointing to see how many good, older women are out there who can't find a job. A lot of times people in their early 20s are thinking about their career or going back to school, or they meet somebody and get married and move away. They're in a different stage of life. We recommend clients interview at least three grandmas before hiring them. We're trying to create a lasting relationship.