What's Your Excuse? Mom
Fit Mom's Facebook Photo Gets Major Backlash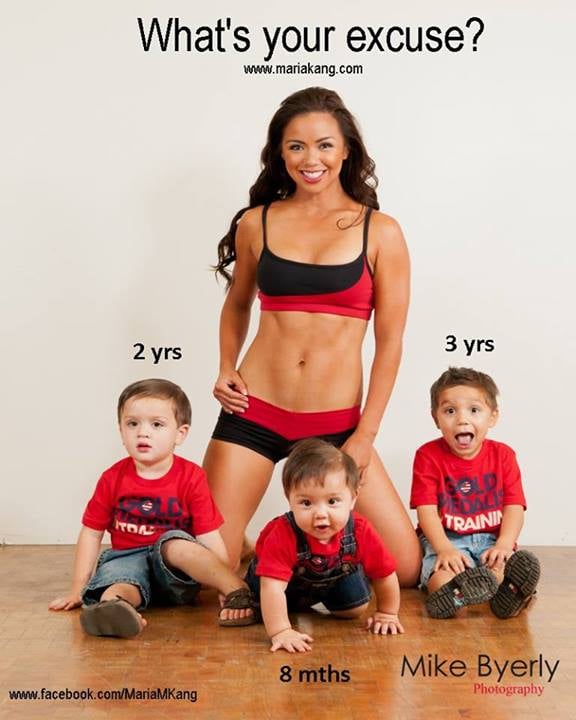 One mom's Facebook profile picture is causing quite the controversy, and it's easy to see why. In the photo, Maria Kang is posing with her three young sons in workout gear, abs showing, with the caption "What's your excuse?" The picture has gotten hundreds of shares and comments, some people saying she's "fat-shaming" and calling her a bully, while others praise her efforts to stay fit.
Kang — a fitness blogger — responded by posting an apology saying she never meant to call anyone fat. "No matter how many children you have, especially when you're working and trying to maintain your shape, you don't have to lose yourself in becoming a mother," she explained. "You can still maintain a sense of self physically and professionally. If I can do it, you can do it."
We have a feeling the debate's not going to end there, but chime in and let us know what you think!