When Child Walks in on Parents Having Sex
Modern Family Moment: Has Your Child Ever Caught You in the Act?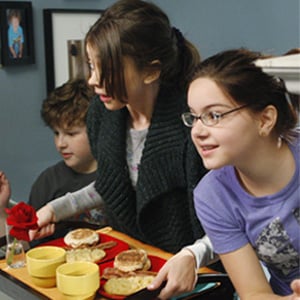 It was parents interrupted last night on Modern Family when the Dunphey kids make breakfast in bed for Phil and Claire and walk in on them having sex. While the situation isn't uncommon (especially when people don't lock their doors), it startles everyone involved and makes for an awkward situation. Haley, Alex, and Luke flee while a mortified Claire hides in her room trying to figure out how she will broach the subject and has flashbacks of the time she interrupted her own parents. Meanwhile, Phil plays it cool eating his bacon and eggs and of course, hilarity ensues. Have your kids ever walked in on you?
Inc.