When Children Come Home From College
5 Tips For a Conflict-Free College Break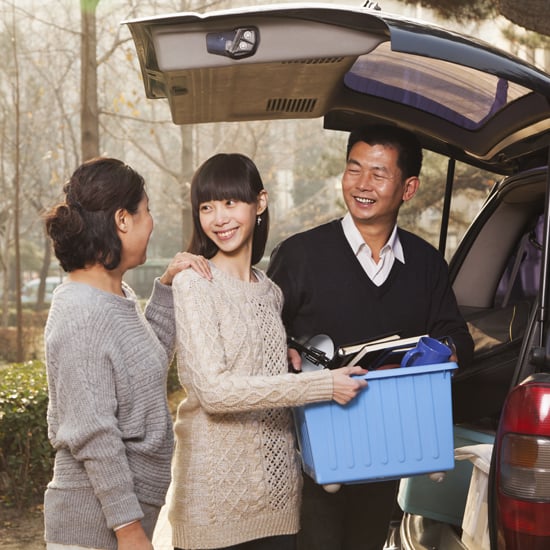 The holidays will be here before you know it, and college kids will soon return to their childhood homes. Filled with lots of love and hugs, a sweet family reunion can quickly turn into a screaming match over curfews and car privileges. With a newfound independence and lifestyle, having your not-so-little-one home may not be as peaceful as either of you pictured. Here, some simple steps that will keep them from booking an earlier flight back to school.
1. Prepare Him For Potential Changes
After living in cramped quarters for a semester, your child is looking forward to sleeping in his spacious childhood bedroom. So seeing his digs turned into a place for your Pinterest projects might upset him. Before renovating the room, even something small like repainting the walls, talk it over with your child. Explain what you want to do and find out how he feels about the changes. If he has a strong reaction, consider holding off until he permanently moves.
2. Discuss Expectations Before She Comes Home
Just because Saturday night at school includes shots and 2 a.m. pizza deliveries, doesn't mean that will happen at home. Take some time to talk about your expectations, even if that means typing out an email. Lay out everything from curfews to chores, clearing up any confusion before she returns. Though you may make adjustments once she's home, don't let the rules disappear just to avoid a fight.
Keep reading to learn how to adjust to your child's college lifestyle.
3. Let Him Relax
You'll have a ton of appointments and chores for your child, but let him rest a few days before tackling the to-do list. Despite the Facebook photos, he has worked hard the past four months — not to mention the recent two weeks spent cramming for finals and completing papers. Shut off the alarm clock those first few days, and let your child spend the day in sweats (if nothing else, it'll be less laundry for you to do later).
4. Keep Him in the Loop
You know the relatives are coming over Wednesday night, but that doesn't mean he's planning on it. While Winter break is great for family gatherings, it's also a chance for your child to catch up with the high school friends he hasn't seen in months. Tell him about any family obligations before he's home to avoid any double bookings.
5. Give Her Some Space
A break is a chance for her to relax and rest before facing another four months of work. Hounding her about grades, classes, and plans for the future will only create stress. Limit questions about school, and let her come to you if she wants to talk.
How do you handle your child's homecoming?