When Pregnancy Ends in Induction
When Birth Plans Go Awry: I Was Induced Three Times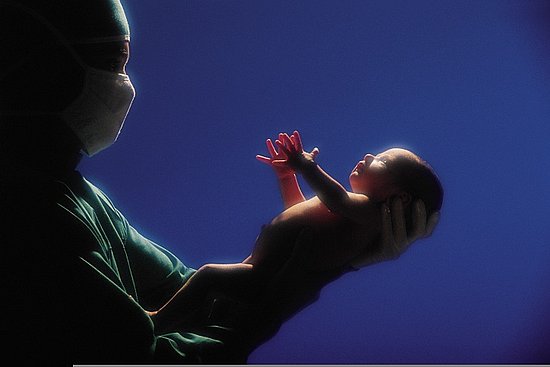 It's the climax of all maternity movies — that pinnacle scene when the woman's water breaks and the frenzied couple race to the hospital. It's the day that you envision the moment that your pregnancy is confirmed — when your baby finally decides it's time to meet you. Well, that scenario didn't happen for me.
There was no scramble to pack a bag or pull into the hospital's unloading zone, just me in a sterile smock two weeks overdue and exhausted from having walked my feet off, had sex, indulged in spicy foods, and done everything else I read would bring on labor, listening to my doctor say he was admitting me for induction. The news thrilled my husband, but he wasn't the one signing the papers to have our offspring evicted from my body. I was, and hadn't planned on it. I hadn't had caffeine while pregnant, and now they were going to pump me full of drugs and force my child out. So, I cried. To see what happened, read more.
But before I knew it, the pill they had inserted made me dilate and the dreaded Pitocin drip was bringing on contractions. The next morning, on leap year, my fashionably late and awe-inspiring daughter made her debut.
The books talk about the physical way most women have babies, but whether you are induced (which I was during two subsequent pregnancies), have a c-section or adopt; it doesn't make any difference when you meet your child. You just care that they are there.