When Should a Baby Start Eating Solids
When Did You First Feed Your Baby Solid Food?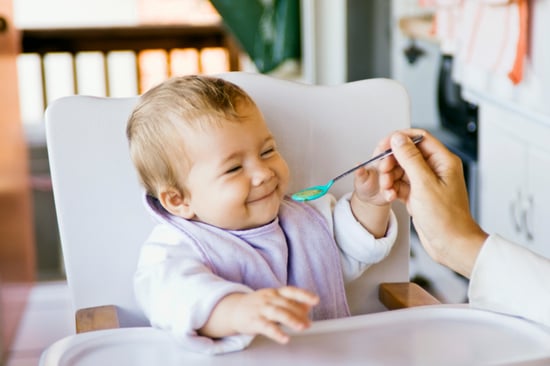 A new study conducted by the Centers for Disease Control and Prevention found that 40 percent of babies are being fed solids at least two months before the American Academy of Pediatrics's recommended age of 6 months, according to The New York Times. Nine percent of mothers reported starting their children on solids as early as 4 weeks.
For the past 20 years, the AAP advised mothers to wait until a baby was 4 months of age to introduce solids, and last year, encouraged by the health benefits of breast milk, they raised that age to 6 months. Parents' reasons for starting their babies on solids at a younger age included not being aware of the recommendations or finding them to be hard to follow.
"When a baby is ready to start eating food, he will put his hands in his mouth, and you will see him actually making chewing motions," Dr. TJ Gold of Brooklyn-based Tribeca Pediatrics told The New York Times. "At 2, 3 months, they can't even hold their head up well, and they can't sit," he added, inferring that it could be dangerous to introduce solids at such a young age.
Gold also stated that the consumption of solid food leading to a better night's sleep was nothing more than a myth, and should not be a factor in introducing real food to a baby before 6 months.