When Should Kids Start Going to the Dentist?
When Did You First Take Your Child to the Dentist?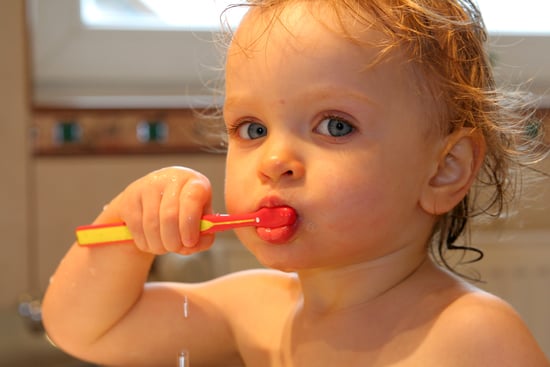 When it comes to running down the checklist of baby's first-year milestones, a trip to the dentist probably isn't top of mind. But did you know that the American Academy of Pediatric Dentistry recommends a child's first dental visit should come before his or her first birthday? According to the AAPD, an overwhelming 97 percent of parents were unaware of this recommendation.
"I remind parents that this is a very important time," pediatric dentist Dr. Beverly Largent told CNN. "This baby is one-year-old or younger. They have new teeth. You are starting from the very beginning. And you have all the power in the world to keep your child from ever having a cavity."
Recommendations for ensuring good oral health from the start include wiping an infant's mouth and teeth clean after every feeding, beginning to brush as soon as the first tooth surfaces, and avoiding sugary drinks (including juice).
While these preventive measures seem easy enough (as does taking 10 minutes to schedule an appointment with a pediatric dentist), the AAPD's statistics make it clear that the majority of parents are simply unaware that babies should have their teeth checked out before their first birthdays.
Tell us, when was your kids' first trip to the dentist?