Where to Hide Holiday Gifts
The 10 Most Popular Spots For Hiding Holiday Gifts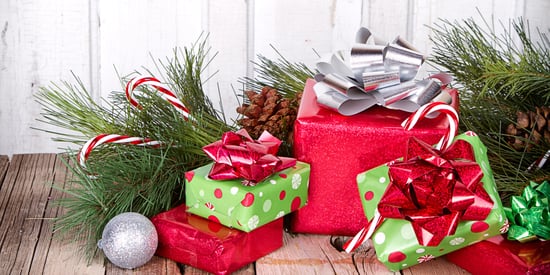 Unlike Santa, parents don't have a workshop to store all their holiday gifts. They try to be resourceful given limited space, but one bad spot could spoil the surprise. With the help of its Facebook fans, Wayfair revealed some of the most creative ways to hide gifts from curious children. While some methods are truly one-of-a-kind, others leave us scratching our heads Check out the list below to see why:
Washers/dryers: Because no one does laundry during the holiday season.
Empty suitcases: Perfect for the families who stay home during Christmas.
Attics or basements: Tell kids about the monster in the attic to keep them away.
Trash cans: Nothing says "Merry Christmas" like a semismelly gift.
Car trunks: You don't need to store spark plugs and an emergency kit, right?
Dog kennels: Even the pup has to make some sacrifices.
Behind ceiling panels: A hiding spot that would make James Bond proud.
Guest bedroom closets: If they find the loot, say Santa spent the night.
Crawl spaces: That is, if you can fit.
Parents' underwear drawer: Only the bravest child would look there!
Where do you hide your holiday gifts? Share in the comments or tweet to us using the hashtag #popsugarmoms.