Whimsical Leggings For Little Girls
Whimsical Tights From Luna Leggings: Ga Ga or Gag?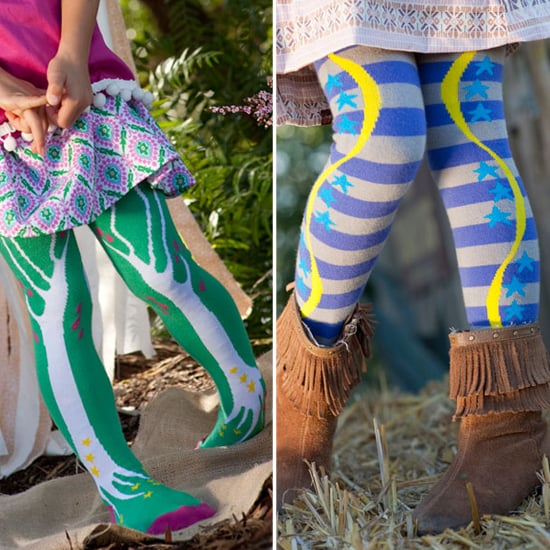 It's every tiny fashionista's dream: wearing an outfit of her own design. Only 3-year-old Sienna Jade, a tights-obsessed lil lady, actually gets to live it out! After searching for cute, brightly colored tights for Sienna — and seeing the pictures she often drew of her dream tights —  her parents decided to make their daughter's artistic vision a reality, collaborating with a small knitting factory to create Luna Leggings.
The organic cotton line is supersoft and uses nylon stitching and seams to maximize stretch and strength, making them extremely durable. The leggings also have a wide, reinforced waistband for comfort. But it's the whimsical designs, which incorporate unique color combos and nature-inspired imagery that your daughter will really fall for. The footless and footed tights ($29 each) come in sizes for newborns through 8-year-olds.
So what do you think: are Luna Leggings the tights your little girl's been dreaming of? Or are they too bold for your (or her) style? Weigh in below.