Who Taught Your Child to Read
Who Taught Your Child to Read?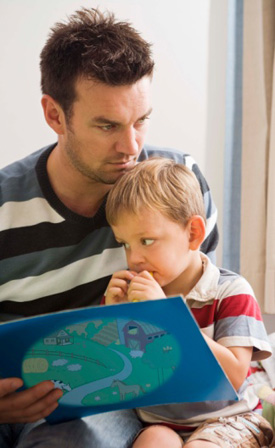 It's elementary my dear Watson! Reading to your child isn't just quality time spent with the tot. The activity can help introduce early reading skills, like the correct direction to read, phonics, and the concept of a beginning, middle and end of a story. While many preschools work on pre-reading skills throughout their day, others leave the task to parents and caretakers in the home. The shift in teaching has led to an increased popularity of learn to read video programs, since parents want their children to be ahead of the learning curve.
Did you teach your child to read, or did her teachers?