Who Tells Siblings That Baby Has Arrived?
Should Parents Be the Ones to Announce Baby's Debut to Other Children?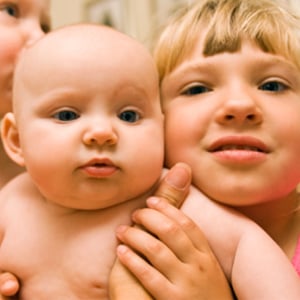 It's a boy or it's a girl, but who should tell the new addition's siblings? If mom and dad are in the midst of all the new baby bliss and hospital (or home birth) hoopla, is it the job of an outside party — a grandparent or family friend — to inform the big brother or sister? Some parents are particular in how they want to debut the news and others just believe in letting the information spread. What's your opinion?