Wooden Block Prints
Kidoodles: Wooden Block Prints For Tots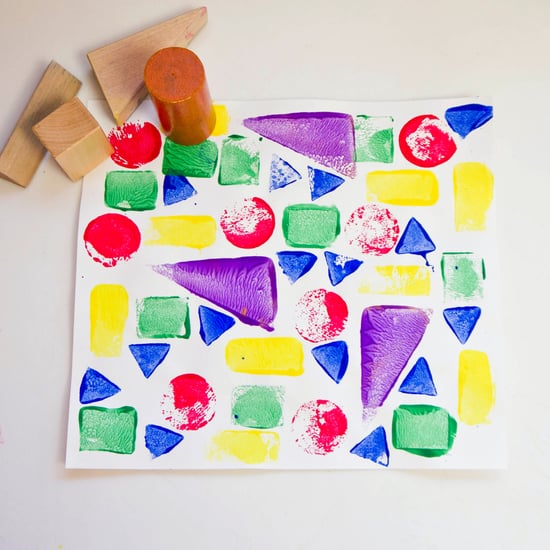 This project is as simple as collecting a few of your toddler's wooden blocks and adding some paint. Block prints are colorful and fun, with bold and geometric results. Plus, this art activity is seriously easy, making it perfect for little ones.
If you've got a boy who's not excited about getting crafty, using his favorite building blocks will entice him to give this project a try. Along with creating something really cool, your tot will hone color and shape recognition skills.
Keep reading for the simple directions
What You'll Need:
White paper
Wooden blocks
Tempera paint
Paper towel
Directions:
Invite your child to select four to five of his favorite wooden building blocks to use for making the prints. Chat about what shapes they are, seeing if your child can name them all.
Now pick colors of tempera paint for each wooden block. He can determine which color matches each shape, such as red for the circle and yellow for the rectangle.
Fold a sheet of paper towel in half and then in half again, creating the base for the paint. Squeeze a teaspoon of each selected color on the folded paper towel.
Offer your child a sheet of white paper and invite him to press the wooden block into the paint and then press on the paper. He can create a random design or explore making a pattern. Keep quizzing your tot on the names of the shapes and which color goes with each shape while he's working.
Encourage your child to continue making shape prints until the entire paper is covered. Find a fun spot to display the finished block prints for others to see.