Work After Maternity Leave
5 Tips For Returning to Work After Maternity Leave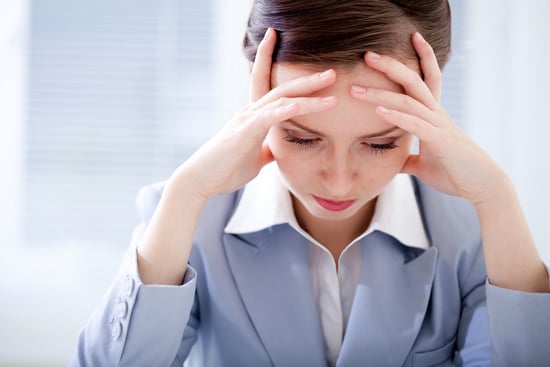 Even if you're starting to go stir-crazy being at home 24/7, returning to work after maternity leave can be an extremely emotional and difficult transition. To help you navigate some of the challenges, we've rounded up the best advice from working moms on how to make your transition as smooth as possible.

Keep reading.
1. Trust Your Child Care
Feeling confident in your child care is critical to reducing anxiety for moms going back to work. As working mom Jackie D. shares, "If you find a great nanny or daycare, it will ease your mind tremendously. Dropping your little baby off with a stranger can be very scary!! Loving my day care is what got me through it." Working mom Linda L. agrees: "I do miss my son, but it gives me comfort to know that he is being cared for by people I trust."
2. Transition Back to Work Gradually
While you may be tempted to spend every possible minute with your child in the final weeks of your maternity leave, working moms like Tammi S. (who returned to work when her boys turned 3 months old) recommend easing back into your work schedule gradually to help with the inevitable separation anxiety. "I suggest starting your baby in day care one to two weeks before you return to work," Tammi advises, "so that you have some time to yourself, and time to deal with your child leaving you each day."

Having tried the cold-turkey approach with her first child, Angie M. agrees that a gradual approach may be better for both mother and child. "My only suggestion is to transition back to work, which I did not do the first time," she says. "I went full-steam ahead, full-time back, and it hit me like a ton of bricks. This time I will take 10 weeks off in full, and transition back 20 hours a week for the first two weeks back."
3. Stay Connected Through the Day
It's normal to feel sad that you're separated from your child, but moms like Katie L. find that photos and videos, as well as occasional visits, can go a long way towards making you feel more connected to your baby during the day: "Let your provider know this is hard for you . . . they can be sympathetic. One of my providers sent me a pic over the phone on occasion, which was a pleasant surprise and brought a smile to my face. If it's close, try to make a date to swing by at lunch time, or during a prep hour, like twice a week. I traveled out of state for work, so we used Skype and web cams to peek in on her at night."
Many women also find that pumping at work helps them feel bonded with their baby during the day. Sugeiy P. shares: "Pumping at work made me feel somehow connected to my baby and that helped a lot."
4. Make the Most of Bonding Time at Home
While you won't be spending as many daytime hours with your baby after going back to work, Circle of Moms members emphasize that there are many special ways to bond during mornings and evenings. As Judy R. suggests: "My best advice is to make the time you do have with her really count. Spend time (get up 15 minutes earlier if you need to) to just sit and snuggle, read a book, etc. with your child right before you leave the house . . . Having snuggle time at home first will give you both that bonding fix you need to last your whole day through." And in the evening, as Angela G. reassures, it's OK to let the housework slide a bit: "When I get home at night, I want to spend time with my girls before they go to bed. The dirty dishes and clean laundry will be there once they go to sleep or the next day."
Some working moms, like Jen V., find that co-sleeping helps them feel more bonded: "Up until he was 2, he would sleep in my bed I would say 97 percent of the time. I loved it! I work full time . . . I feel like it is much-needed bonding time, since I sometimes only see him for two hours a day!"
5. Focus on the Positives of Working
Even though going back to work after maternity leave is a difficult transition, there are definite upsides for many moms. "Both my maternity leaves made me realize I need to work," shared Alyssa G. "I love both my boys, but I am a better mom when I have some time doing other things." In addition to the stimulation, enjoyment, and adult conversation provided by a rewarding job, there are also a few benefits to working that a new mom will especially appreciate. As Sarah D. shares, "You get a coffee break, sometimes even eat lunch, and you get to go to the bathroom BY YOURSELF!!" Now that's something to look forward to!