Are Working Moms a Burden to Employers?
The Burden of the Working Mom: Fact or Fiction?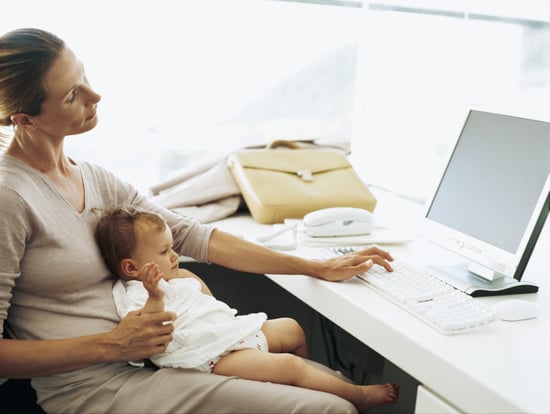 If you've been part of an office environment while pregnant or as a parent, chances are, you've faced challenges (and some judgments, too) that are nonissues to your co-workers. In a recent article for Forbes.com, Victoria Pynchon states her case for the working mom, admitting frustration when her "mom employees" would have conflicting obligations but also noting that she now realizes that it wasn't necessarily their fault. She writes:
As I look back on the problem for both me and the working mother, I realize that my law firm simply failed to take into account the existence of working mothers on my team when planning my staffing needs. This was not rocket science. There was plenty of work for women to do at home if they had to relieve a babysitter or pick up a child at 6 p.m. If I needed a live, warm body in the office, better management on my part and better support from HR could easily have solved the problem.
According to a set of statistics presented by Dina Bakst, cofounder and copresident of A Better Balance: the Work & Family Legal Center, absences because of illness, injury, or medical problems are often two to three times as high as absences because of "child care problems, other family or personal obligations, civic or military duty, and maternity or paternity leave."
We want you to weigh in! Share your workplace experience by voting in the below poll.