Yogurt and Pregnancy
Yogurt and Pregnancy: Two Opposing Studies Have Expectant Mamas Scratching Their Heads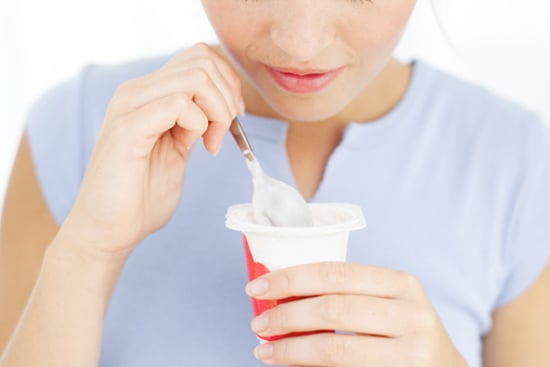 That tub of yogurt sitting in your refrigerator has become quite the target of controversy if you're pregnant. Just last week, researchers at the Institute of Public Health in Oslo announced that eating milk and yogurt with "good" bacteria — probiotics — during pregnancy can reduce the chances of developing preeclampsia. According to the study, the tasty treat reduced the risk by 20 percent.
Now researchers at the Harvard School of Public Health have linked the prenatal consumption of low-fat yogurt once a day with an increased risk of their children developing asthma and hay fever. Their study suggests that low-fat dairy yogurt doesn't contain the fatty acids unborn babies need to prevent allergies.
Conflicting studies are nothing new, but two out right on top of each other may make moms-to-be wonder whether they should be eating yogurt at all!