Young Children Getting Braces
Brace Yourself! Early Intervention For Your Child's Smile?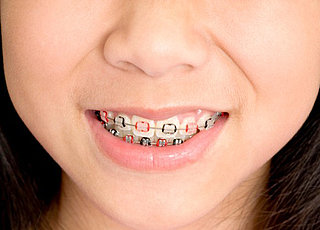 It's a mom's job to remind her children to brush and floss, but should she also be concerned with perfecting their smiles? While teens used to be the ones sporting braces, the metal brackets are now being adhered to baby teeth! An interesting piece in The Wall Street Journal reported that kids (as young as 7 and 8) are seeing orthodontists earlier for a number of reasons. It said:

Parents' hope is that the more early treatment a child gets—that is, before all the adult teeth have come in—the less treatment the child will need later on. While that's true in some cases, what many parents don't realize is that for some of the most common orthodontic problems, early treatment offers no guarantees against a second round of treatment in the teenage years and may not save time or money.
How important is it to you that your child has a perfect smile?