Zac Efron Drops Condom at The Lorax Premiere
Zac Efron's Condom Faux Pas: Embarrassing or Unacceptable?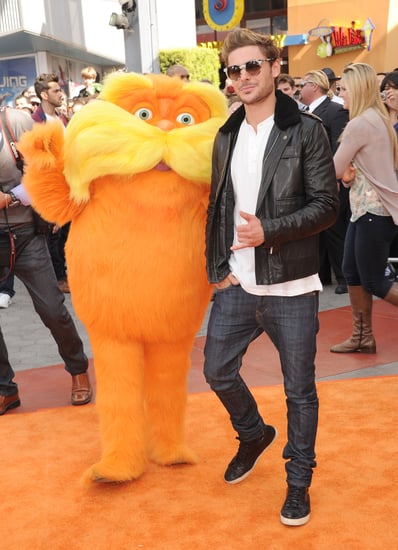 What's the most inappropriate object that could fall out of star Zac Efron's pocket during the premiere of Dr. Seuss' The Lorax? We'd put a condom pretty high up on the list. And that's just what happened, according to Today.com. While walking the orange carpet for the kids' flick (which he stars in), the 24-year-old actor had a major slipup when a condom fell out of Efron's pocket. The visibly embarrassed actor played it cool, quickly picking it up, mouthing "Oh my God!" to his publicist, and putting on his shades.
Our question is, why did Efron need easy access to a condom at a kids' premiere anyway? Parents, what do you think?