Paid Content For

All the Bizarre Places You'll Breastfeed — and How to Make It Work
Paid Content For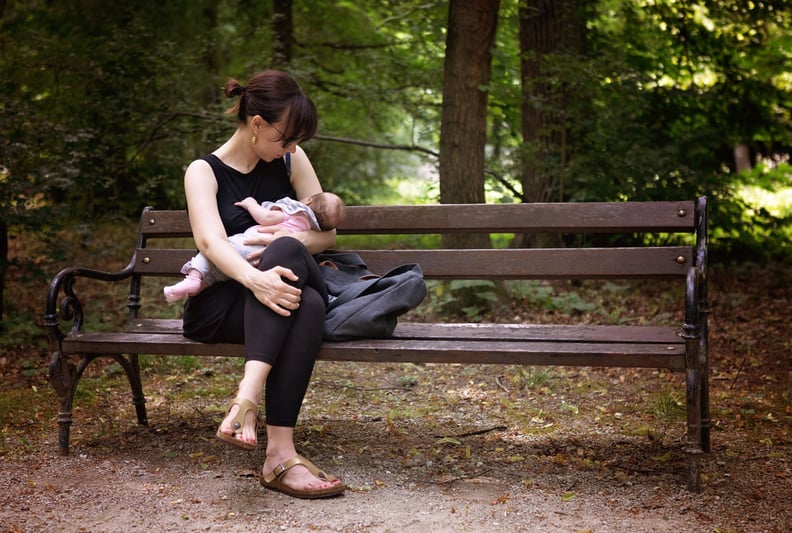 Breastfeeding was not easy for me. I spent many tearful nights during both of my daughters' first days, wondering whether we'd get it right, whether they were eating enough, and whether I had the right gear for the seemingly enormous job ahead of me. I know I'm not the only mom to have these feelings. We made it through those months just fine. The biggest lesson I learned? You will find yourself breastfeeding in the strangest of places, but you can make it work. Here's how I managed in each locale and everything I needed to make the process easier.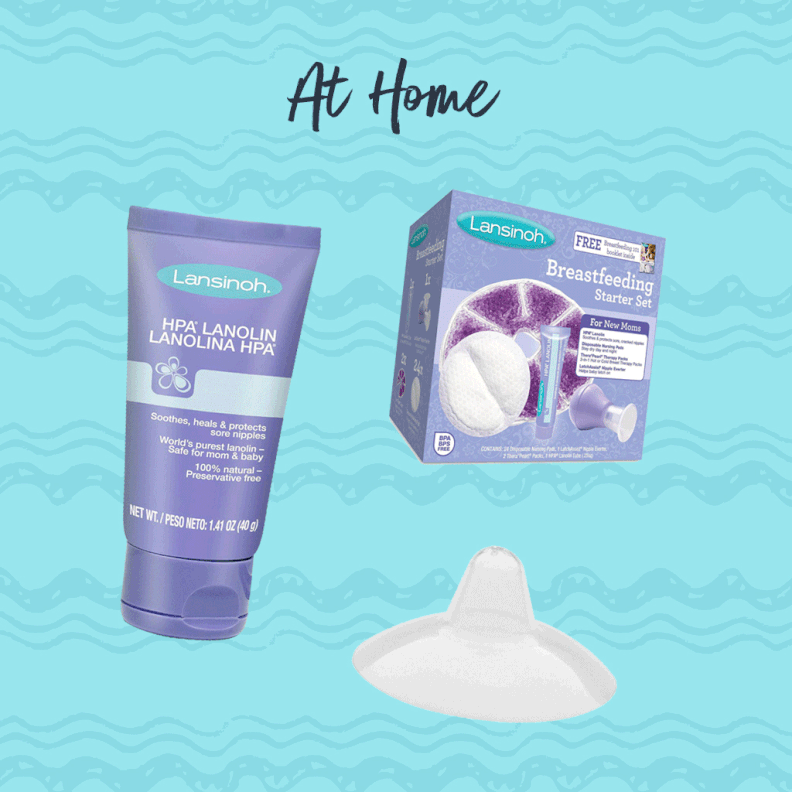 Not surprisingly, the first location where I breastfed was at home. Some people will tell you that if breastfeeding hurts, you're doing it wrong. I didn't find that to be true. When you start breastfeeding, even if you've got it right, it can be painful. Not giving-birth painful, but not comfortable. I used a nipple shield to help me through the first few weeks, despite a nurse telling me it would lead to "nipple confusion" (it didn't, and neither did switching from bottle to breast and back again). The shield plus Lansinoh's self-care supplies made it possible for me to get over the hump with breastfeeding and continue for months to come.
My go-to products: Lansinoh HPA Lanolin Tube, Lansinoh Breastfeeding Starter Set, and Ameda Nipple Shield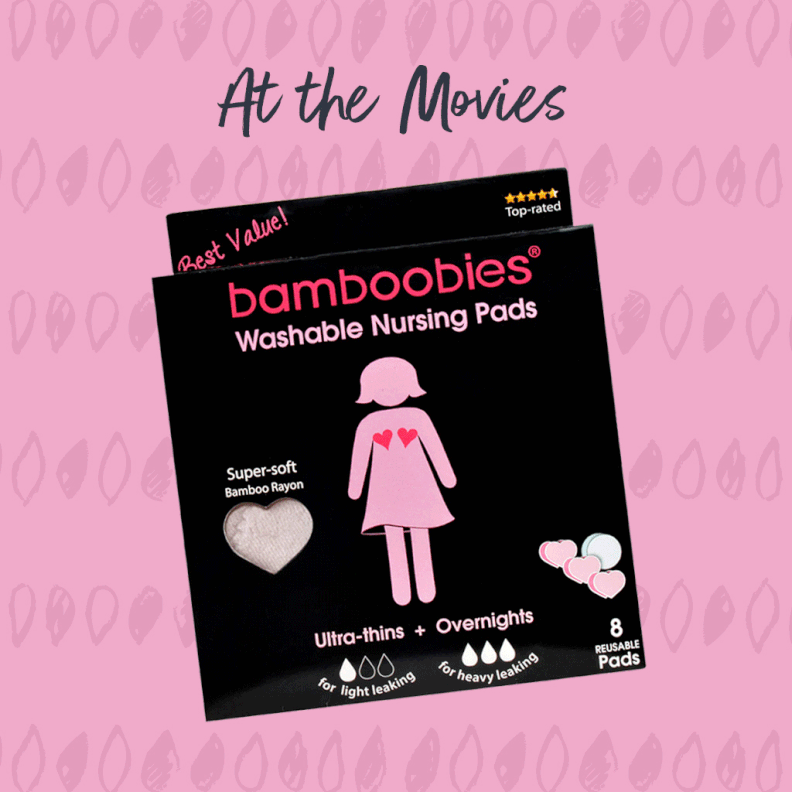 In my neighborhood, the local movie theater set up a special morning-time "new babies' screening" for some of its movies. You could bring a baby up to 6 months old, and you'd watch the movie while the baby slept and ate (that's basically all they do at that age). It was a lovely setup, and I was so excited to get out of the house with my 2-month-old. She was sleeping when the movie started, and I was all ready to feed her, but she slept through the entire movie! Great, right? Well . . . it would have been. But my breasts filled up and started leaking when a baby appeared in the movie (yes, that is a thing that happens). I didn't have extra pads in my nursing bra, so it was lucky I had a front-carrier for the baby and didn't have to leave the theater showing the two giant milk stains down my front. Still, I stocked up on nursing pads the next day.
My go-to product: Bamboobies Milk-Proof Ultra-Thin Nursing Bra Pads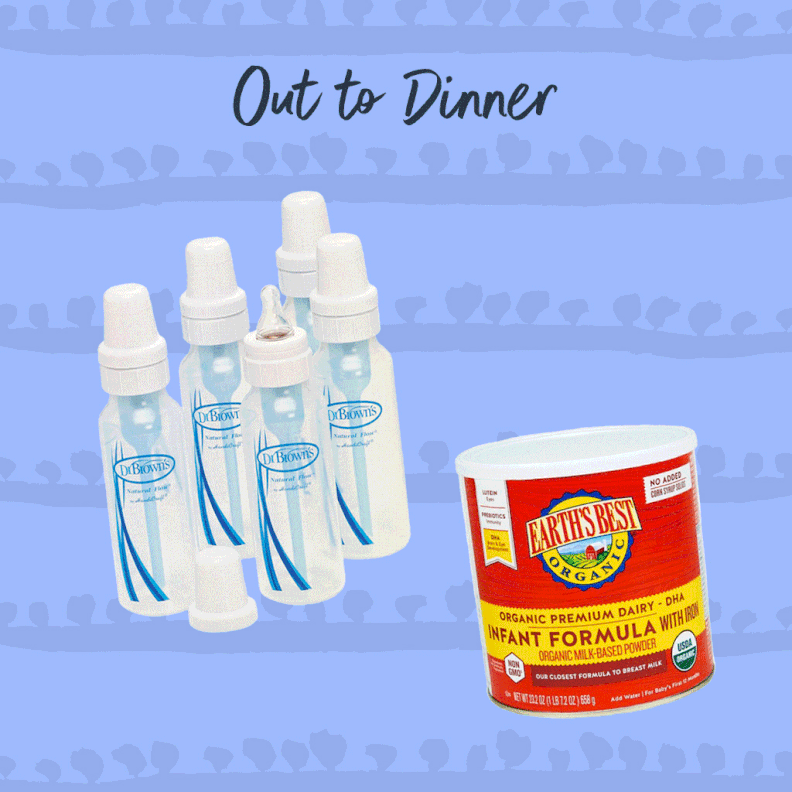 OK, I never got quite comfortable enough to dine out and breastfeed at the table, but I applaud the women who do! I needed the option of a bottle in a restaurant so I could relax and enjoy a meal out of the house once in a while. The flexibility of breast-to-bottle was important, and though sometimes I had pumped milk to bring, if I didn't, I always had formula on backup.
My go-to products: Dr. Brown's Natural Flow® Baby Bottles and Earth's Best Organic Infant Formula With Iron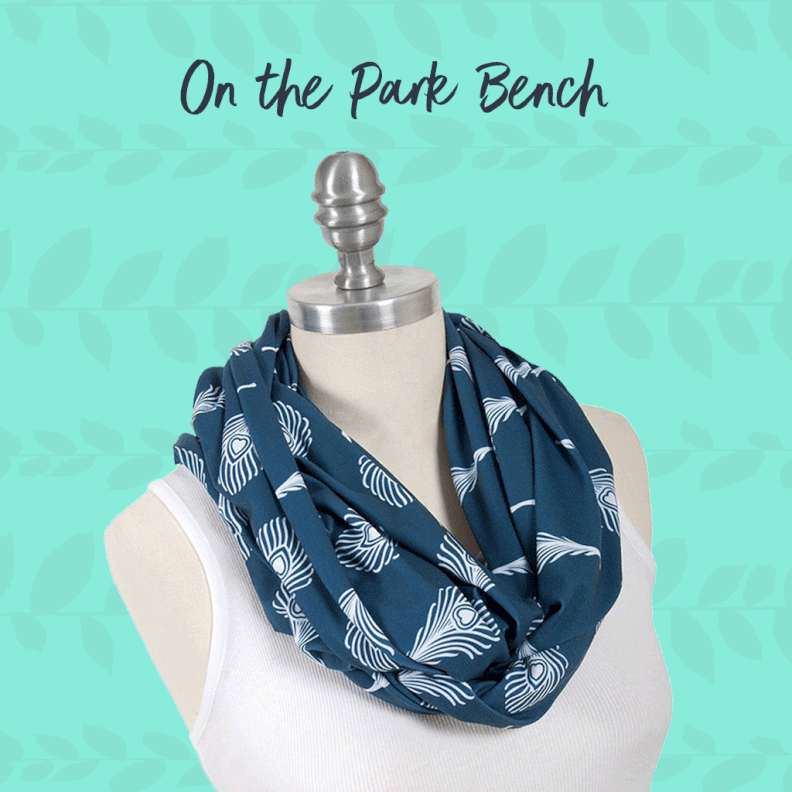 Getting outdoors was key in the early months, and being able to take a walk in the park near my house felt so good. As long as I had a cover-up scarf with me, I learned to feed my daughters anywhere, and a particularly nice, shady bench ended up being our go-to afternoon nursing spot. I will fully admit that while breastfeeding, this scarf was my best friend.
My go-to product: Bebe au Lait® Premium Cotton Jersey Nursing Scarf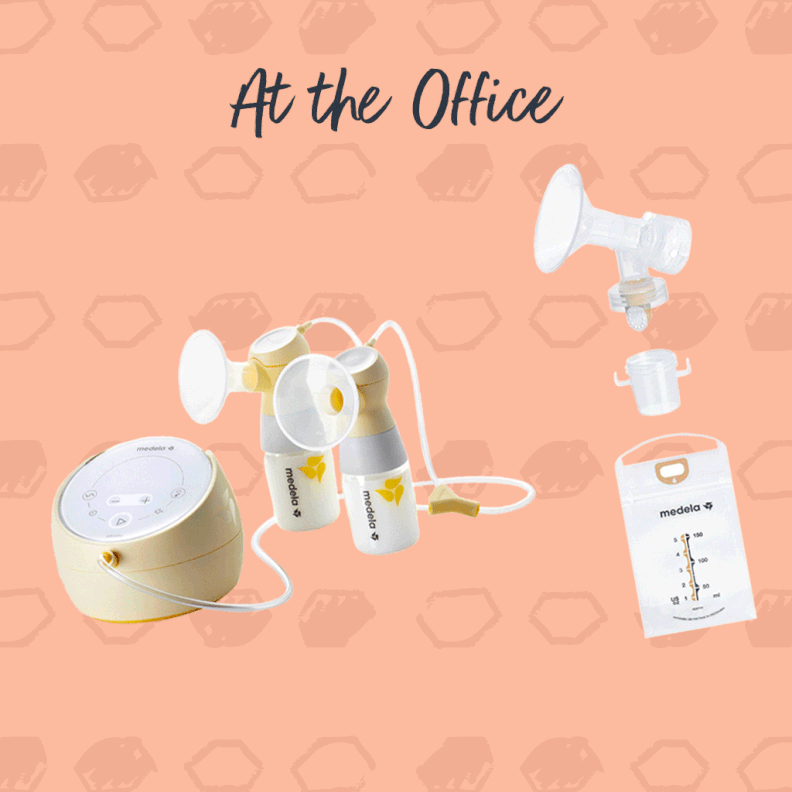 This isn't an actual breastfeeding location, but it is a place where I expressed milk, so I count it. The device looks a little crazy, but I had to be hands-free while pumping so I could play games on my phone . . . I mean . . . keep answering work emails. With a portable breast pump and a set of storage bags, I was able to bring milk home each day that I could freeze for someone else to feed the baby later when I was at work or, hey, at brunch with my friends. (We all need those breaks.)
My go-to products: Medela Sonata Breast Pump and Medela Pump & Save Breast Milk Storage Bags, Evenflo®