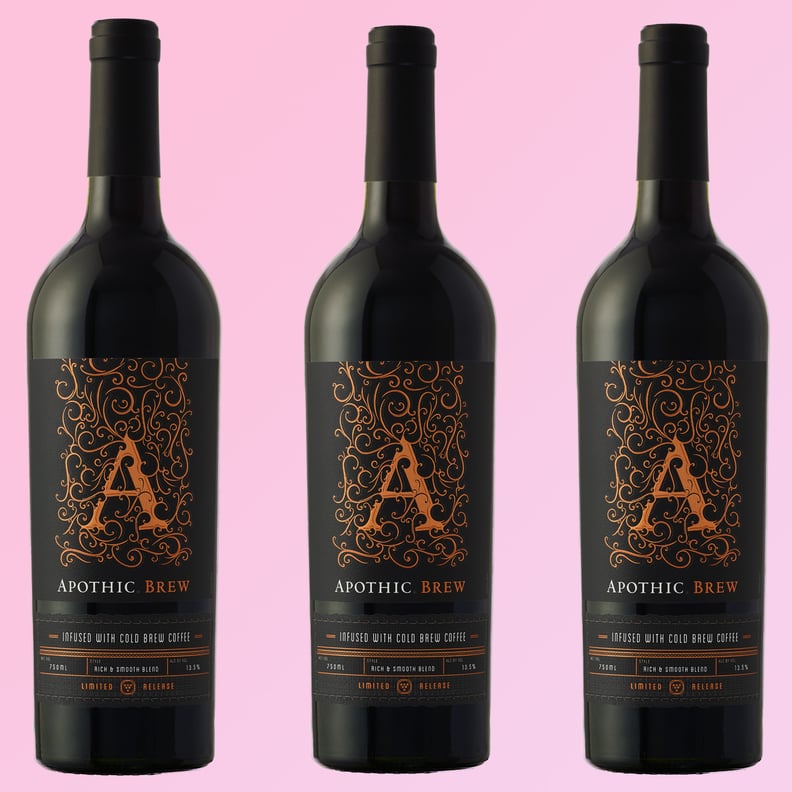 Some all days you need coffee. Some all days you need wine. Why should you have to choose between the two? Well, now Apothic Wine says you don't — the brand just launched a brand-new red wine called Apothic Brew, and it's infused with freakin' cold-brew coffee. That means you're about to save some serious time on both decision-making and washing dishes when Apothic Brew launches on April 1 because you can check off both your favorite beverages in one go.
The brand describes the coffee-infused wine as an adult beverage that "captures the smooth mouthfeel and velvety chocolate notes of cold brew with the juicy blackberry characteristics of a dark red wine." In other words . . . Count. Us. In!
The limited-edition release has 13.5 percent alcohol by volume, but unfortunately its caffeine level is a lot less than you'll get in a standard cup of coffee; if you're just looking for the comforting flavor of coffee while you relax and unwind with a glass of red, though, you'll fall in love with Apothic Brew. You'll be able to pick it up where other Apothic beverages are sold starting in April. Cheers!