There's nothing better than sitting down to watch an episode of your favorite sitcom on TV. You know, the ones that you can quote effortlessly, you have seen every episode of several times, and are so easy to watch that they are your preferred background noise for whatever task you're performing. Chances are you know and love the characters on those shows as if they were in your personal friend group, so what better way to honor them than by choosing a baby name that matches one of the fictional characters you have grown to love?
Read through for baby name inspiration from some of the most popular sitcoms, past and present.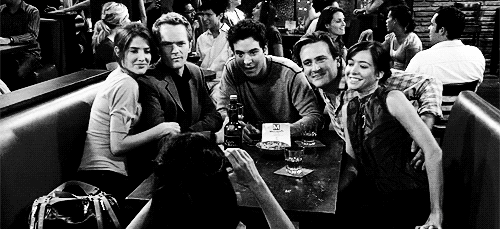 How I Met Your Mother
If you feel like you're one of the gang sitting at MacLaren's every night, a name chosen from HIMYM would be the coolest future name story for your little babe (a story shorter than Ted's, surely).
Barney (Stinson)
Carl (MacLaren)
James (Stinson)
Jeanette (Peterson)
Lily (Aldrin)
Luke (Mosby)
Marshall (Eriksen)
Penny (Mosby)
Quinn (Garvey)
Ranjit (Singh)
Robin (Scherbatsky)
Ted (Mosby)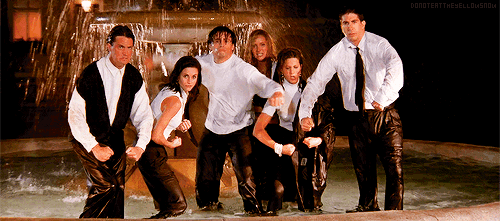 Friends
Never be on a break from Friends again by naming your baby using one of the show's beloved characters as inspiration.
Chandler (Bing)
Estelle (Leonard)
Gunther
Jack (Geller)
Janice (Litman Goralnik)
Joey (Tribbiani)
Judy (Geller)
Monica (Geller)
Phoebe (Buffay)
Rachel (Green)
Ross (Geller)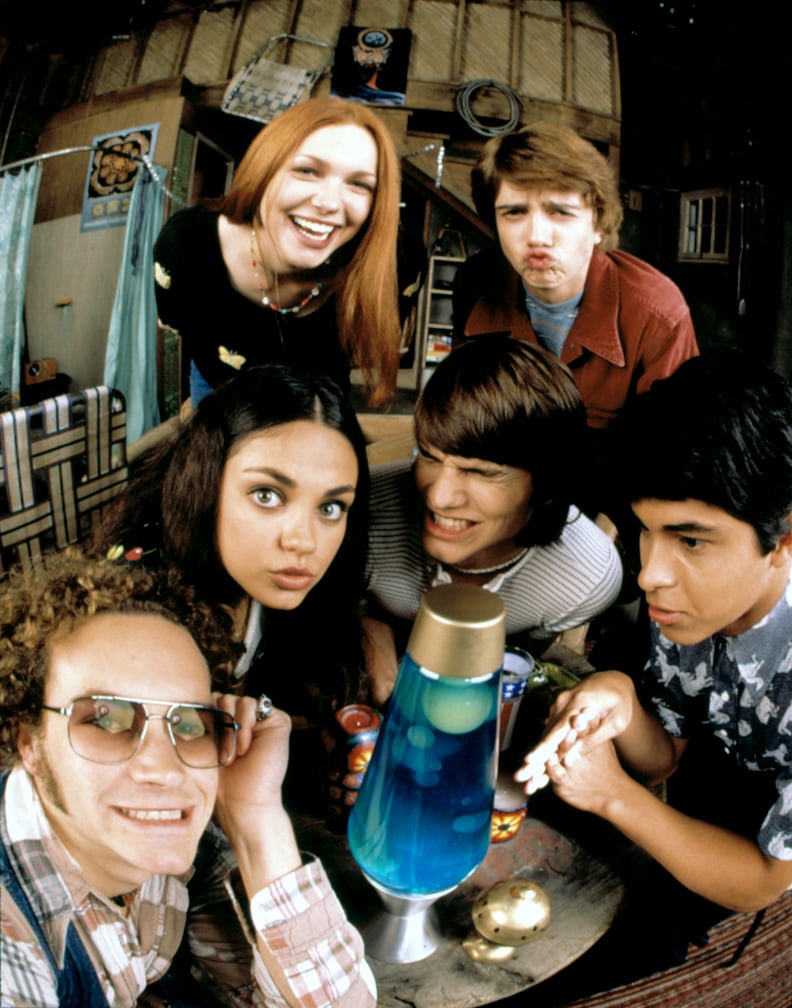 That '70s Show
If you wish you still lived in the decade of lava lamps and bell-bottoms — or maybe you just really miss Eric Forman's basement — one of these names could totally fit your baby.
Donna (Pinciotti)
Eric (Forman)
Fez
Jackie (Burkhart)
Kitty (Forman)
Michael (Kelso)
Midge (Pinciotti)
Red (Forman)
Steven (Hyde)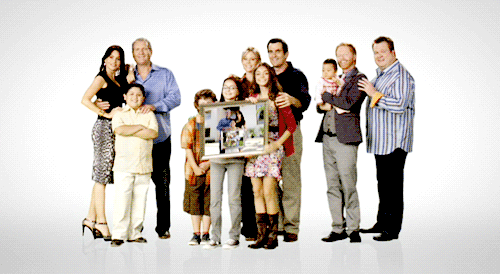 Modern Family
As an ode to one of the most popular shows on television, choose a moniker for your kiddo from any member of the hysterical Dunphy/Pritchett gang.
Alex (Dunphy)
Cameron (Tucker)
Claire (Dunphy)
Gloria (Delgado-Pritchett)
Haley (Dunphy)
Lily (Tucker-Pritchett)
Luke (Dunphy)
Jay (Pritchett)
Joe (Pritchett)
Manny (Delgado)
Mitchell (Pritchett)
Phil (Dunphy)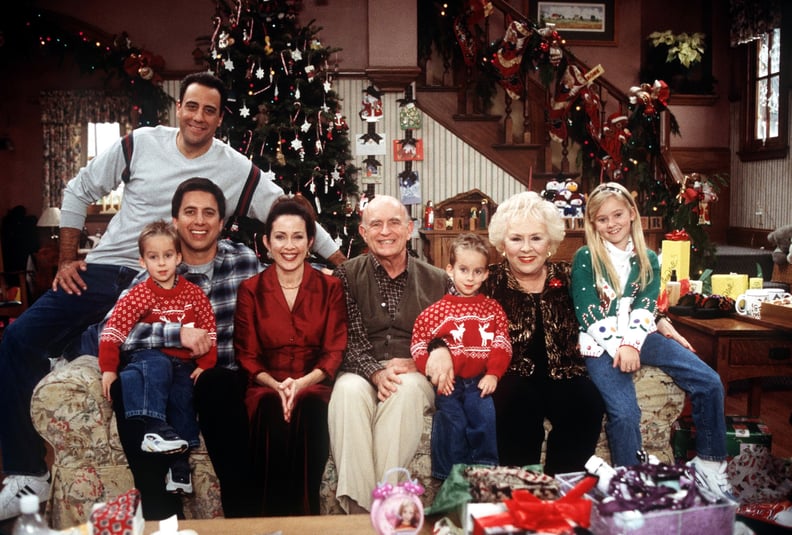 Everybody Loves Raymond
If the Barone family holds a special place in your TV-loving heart, a feature of one of their names on your child's future birth certificate would be the ultimate tribute.
Ally
Amy
Debra
Frank
Geoffrey
Marie
Michael
Raymond
Robert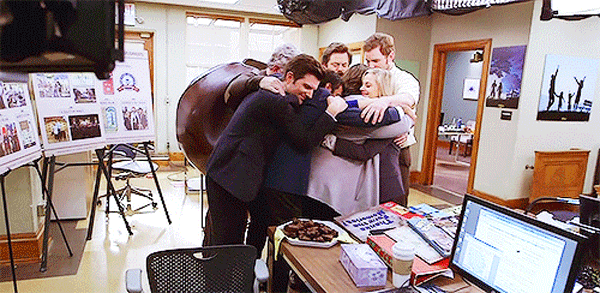 Parks and Recreation
If you're still mourning the ending of this hilarious sitcom, you're not alone. Honor one of the best series ever to grace the tube — and the city of Pawnee — with a baby name taken from one of its characters.
Andy (Dwyer)
Ann (Perkins)
April (Ludgate)
Ben (Wyatt)
Chris (Traeger)
Donna (Meagle)
Garry ([Jerry/Larry/Terry] Gergich)
Leslie (Knope)
Ron (Swanson)
Tom (Haverford)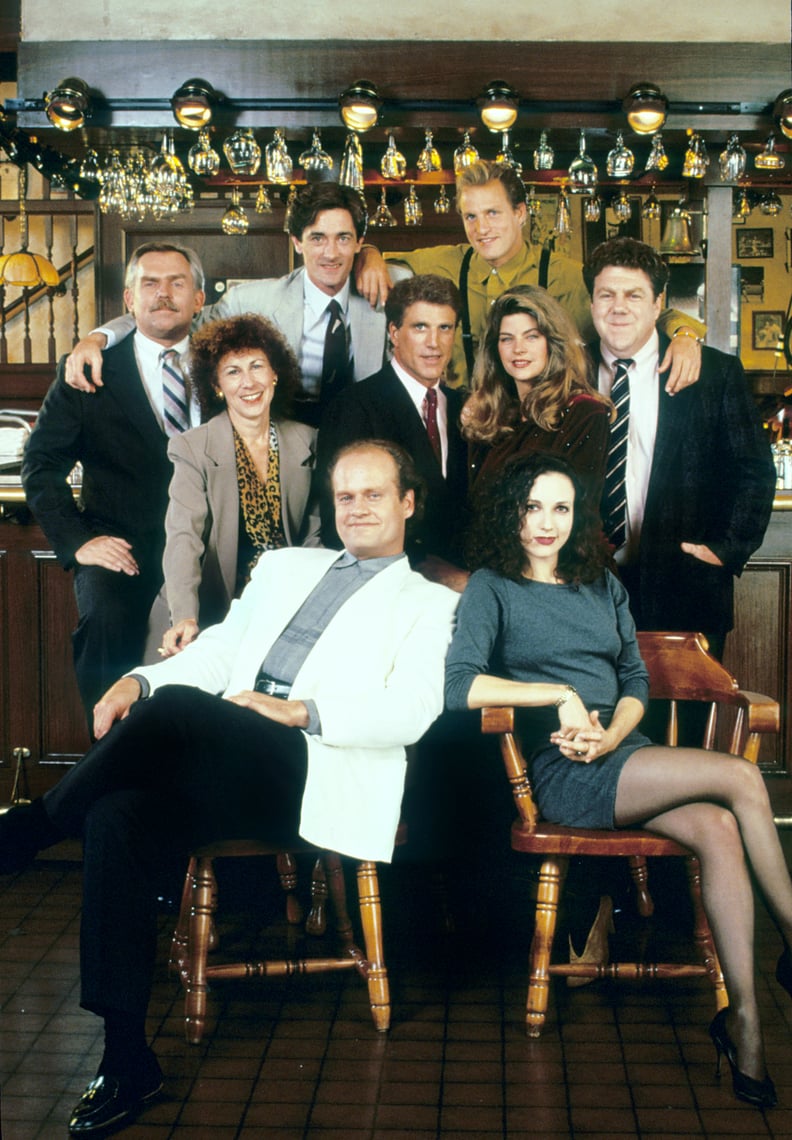 Cheers
With a name from this beloved show, your child will always have a place to go where everybody knows their name.
Carla (Tortelli)
Cliff (Clavin)
Diane (Chambers)
Ernie (Pantusso)
Frasier (Crane)
Lilith (Sternin)
Norm (Peterson)
Rebecca (Howe)
Sam (Malone)
Woody (Boyd)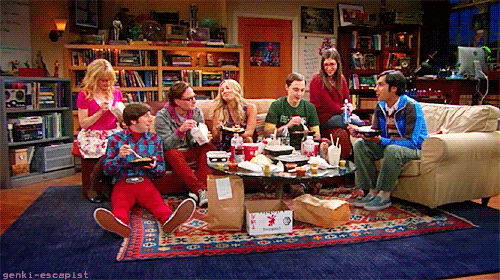 The Big Bang Theory
Naming your baby after a hysterical television (or real-life, in Amy's case) scientist from the Big Bang crew may be the "smartest" way to go. Bazinga!
Amy (Farrah Fowler)
Barry (Kripke)
Bernadette (Rostenkowski)
Howard (Wolowitz)
Leonard (Hofstadter)
Penny
Priya (Koothrappali)
Raj (Koothrappali)
Sheldon (Cooper)
Stuart (Bloom)