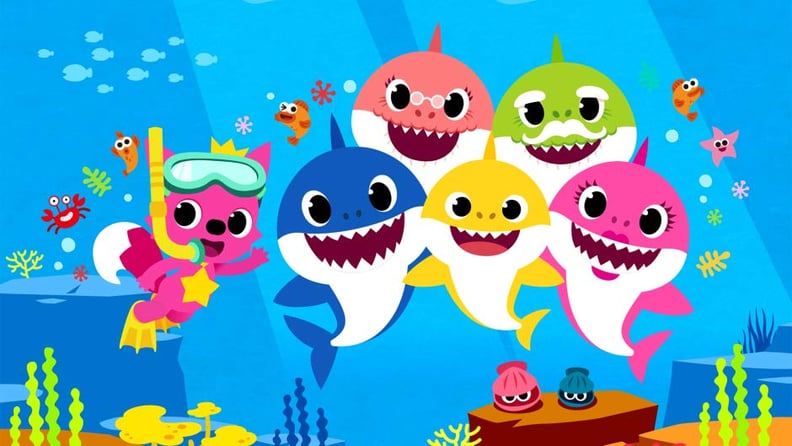 PinkFong
PinkFong
First, there was "Baby Shark"; then, there was a toddler-centric dance video. What followed was a Christmas version, then a pirate version and a Valentine's version and an instrumental version. At some point soon, we'll be doo-doo-done, right?
Wrong. If anything, all of the renditions of this viral South Korean pop song have proven that a painfully catchy jingle about a family of sharks can be so much more than a 90-second YouTube juggernaut that reached the Billboard Hot 100 chart for two weeks running. PinkFong, which created the "Baby Shark" phenomenon, is now planning to release short kid-oriented videos on Netflix this year.
If the idea of this song invading a beloved streaming service is upsetting, well, that's not even close to everything — parents should brace themselves for a cartoon series, a musical, and games that work with Amazon Alexa and Google Home voice assistants.
Soon, the company plans to develop entertainment content for older children — ages 5 to 8 — and is even looking at potential marine life characters beyond sharks . . . particularly, penguins.
It appears that if you can't beat 'em (like anyone is really going to cancel a Netflix subscription over this!), it's time all the Mommy and Daddy sharks out there finally join them.