The very first Halloween after your baby's birth is cause for celebration. After all, what other holiday actively encourages proud parents to dress their cherubic children in miniature costumes and stage sweet photo shoots starring their bundles of joy? From creating an infant's jack-o'-lantern to staging that social-media-worthy family photo shoot, read on to discover six simple tips for making that first Halloween one for the scrapbooks.
01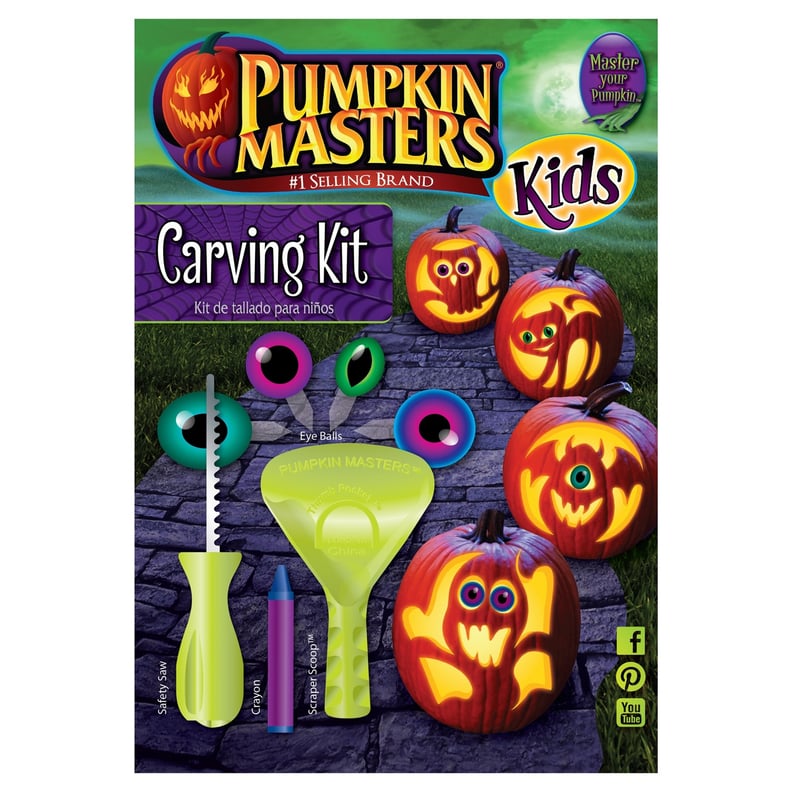 Create a Baby Halloween Jack-o'-Lantern
Tap into your inner artist to carve up a one-of-a-kind jack-o'-lantern that commemorates the special occasion! With the help of a handy carving kit, trace your baby's hands and feet on the pumpkin to create a spooky and sweet ode to their tiny features, or inscribe their name on the gourd with their birth date for a heartwarming addition to your front porch.
02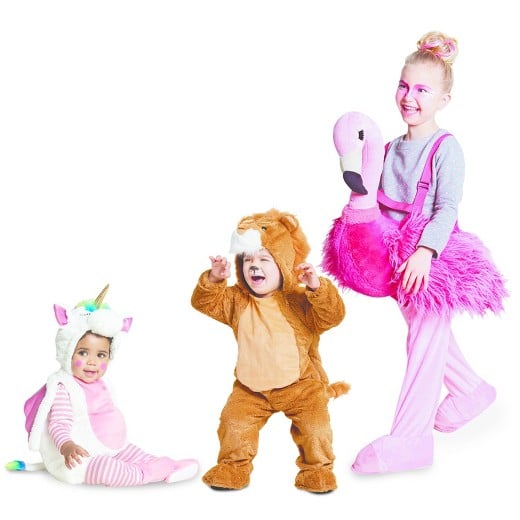 Make the Costume Selection a Family Affair
The only thing more adorable than a baby dressed to the nines for Halloween is a family with a collective costume! In order to channel the spirit of Halloween (and stand in solidarity with your bundle of joy), devise a group costume that transforms your baby into the star of the show. For example, create a trendy mythical creature theme by selecting a unicorn costume for your baby, a mermaid costume for yourself, and a dragon costume for your partner. If your little one just won't tolerate an elaborate costume, embrace the holiday by dressing them in this sweet, pumpkin-embossed onesie instead.
03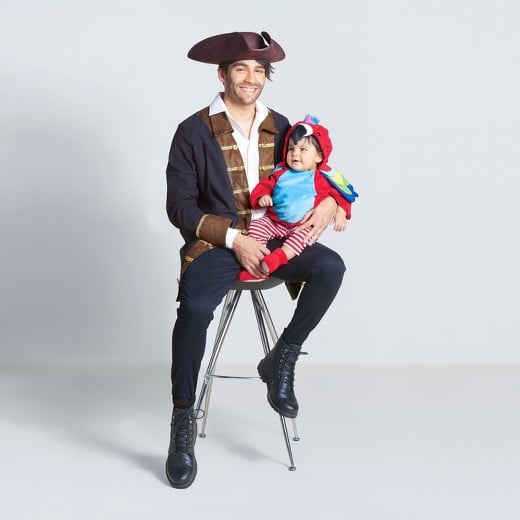 Stage a Costume-Themed Photo Shoot
There are only so many years that your child will tolerate an elaborate Halloween photo shoot — so make the most of them while you have the chance! For instance, give your baby a swashbuckling first Halloween by dressing Dad as a pirate and your infant as a precious parrot. Alternatively, if your little monkey is dressed up as an orangutan for the holiday, arrange a zoo-themed photo shoot in which family members are disguised as their favorite creatures running wild.
04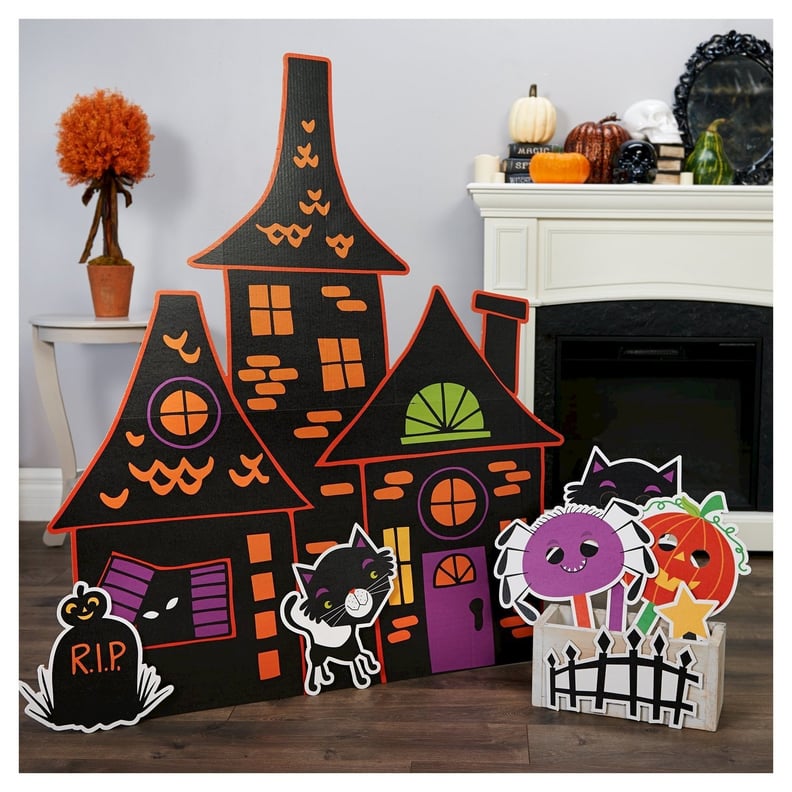 Decorate With Baby-Friendly Accents
Your little one likely won't appreciate the thrill of spooky skeletons and gruesome ghosts for another decade, but they'll adore lighthearted accents that channel the softer side of Halloween. Leave the gory monsters for another time, and instead fill your home with smiling pumpkins and a happy haunted house that's more inviting than eerie.
05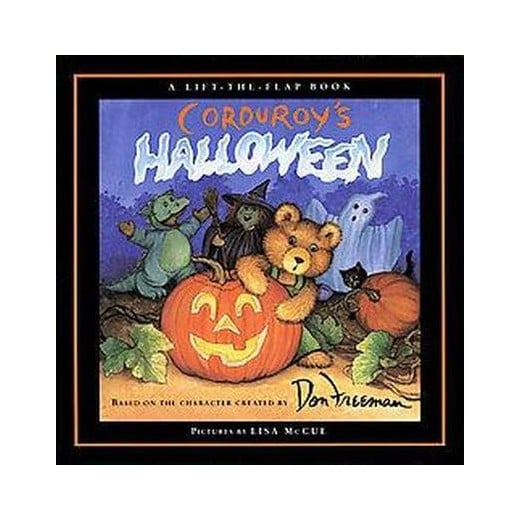 Bring in Boo-Tastic Books For Bedtime Storytelling
Independent reading may be ages away for your baby, but now is the perfect time to begin an oral storytelling tradition by reading aloud from beloved children's books like Corduroy's Halloween. Settle into a cozy corner among a pile of blankets and pillows as you lull your child to sleep.
06
Don't Forget A Festive Feast!
While babies must wait to experience the joys of devouring Halloween candy, they can still indulge in other delicious, seasonal flavors. Serve up a nutritious, gourd-enriched meal for your baby's first Halloween with a tasty, organic pumpkin puree, a perfectly portable cranberry-pumpkin puree that's just right for trick-or-treating, or a sweet pumpkin-banana blend.