Paid Content For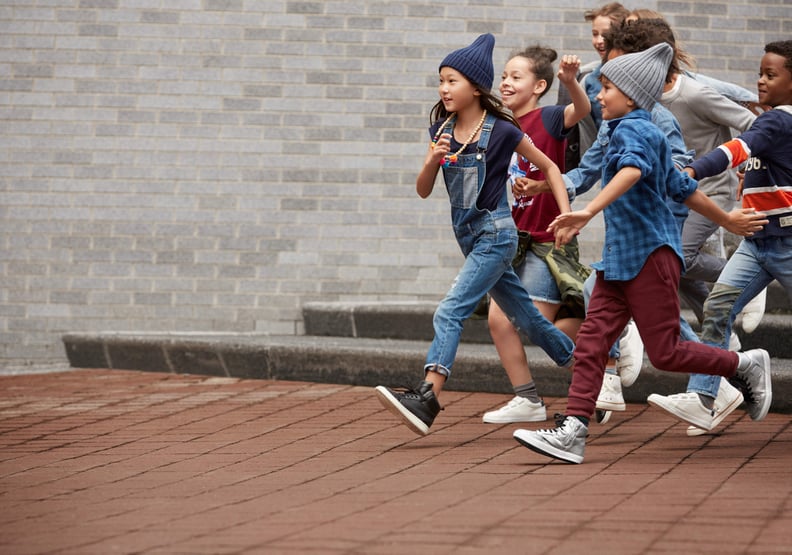 As POPSUGAR editors, we independently select and write about stuff we love and think you'll like too. If you buy a product we have recommended, we may receive affiliate commission, which in turn supports our work.
Those first days of a new school year are about moving forward, and feel exciting for their newness and sense of possibility. Still, it can be a nerve-racking time for even the most confident and outgoing kids. While we all know that "cool" is a state of mind, it doesn't hurt if your clothes reflect that in the new year — one where you're a little braver, a little kinder, and a little wiser. Scooping up statement tees, layerable separates, and fresh sneakers is a great way to set kids up for a successful and stylish new school year. This shopping guide, complete with full looks you can mix and match for your child's personality, will get them geared up and ready to go back.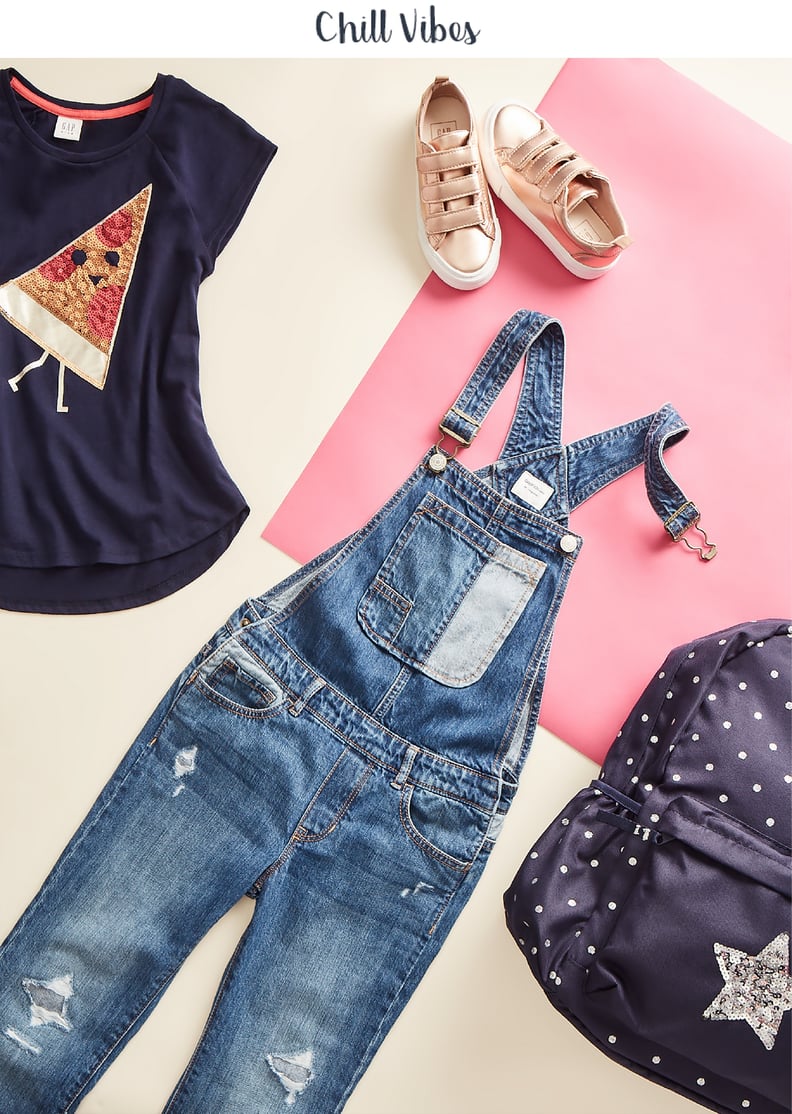 A Classic Graphic Raglan Tee ($24.95) under Denim Girlfriend Overalls ($49.95) becomes a go-to signature look for the girl who likes to keep it simple. Add personalized accessories, like a colorful necklace and a knit cap, and rotate your shoe game with classic rose gold trainers ($39.95).
Confidence-boosting tip: Parents give advice to kids all the time, but sometimes sitting back and just listening, really hearing them out, can be the key to helping them release big feelings like the ones that rise up when school starts.
The button-down Buffalo plaid denim shirt ($34.95) tops fleece joggers ($29.95) for the perfect put-together, easy look that goes from classroom to playground. Add solid slip-on sneakers ($34.95) and a signature pair of shades ($14.95) for just the right vibe.
Confidence-boosting tip: Give your kids a few regular chores. The feeling of being useful and valuable within the family adds to their self-worth.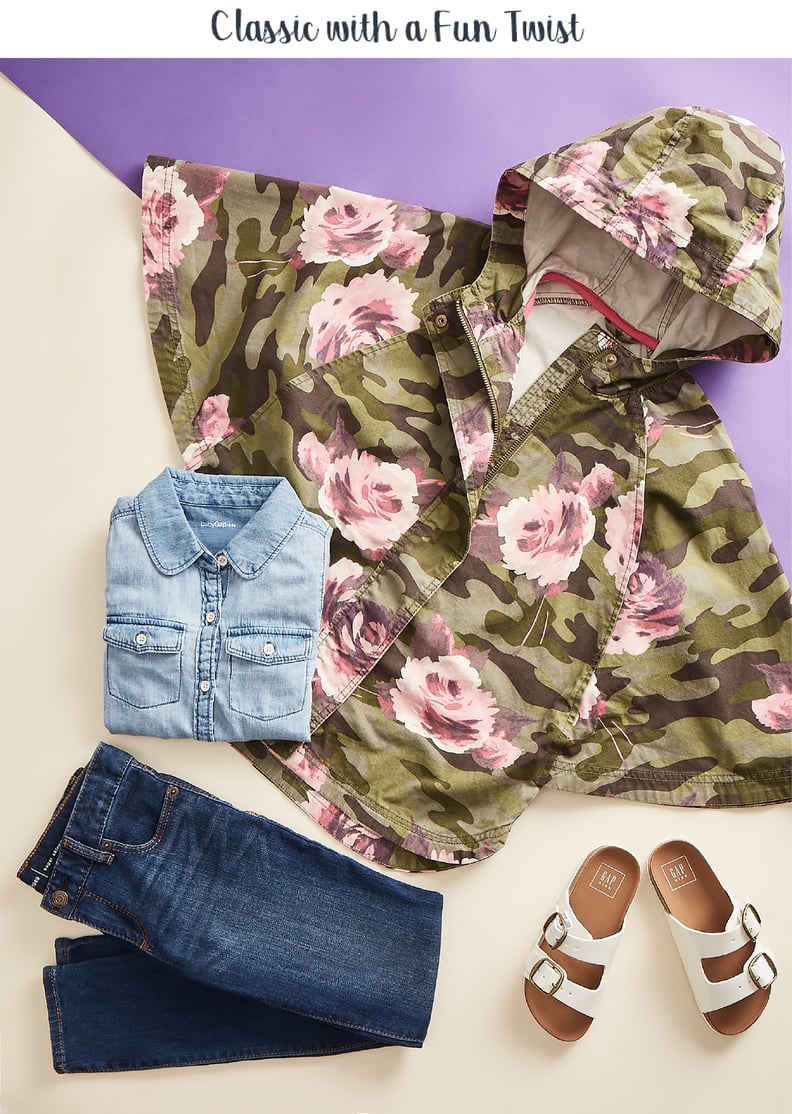 This camo poncho ($54.95) brings military style with a twist: soft lines and a floral print. She can wear it with dark wash, high-stretch, superskinny jeans ($39.95) for a confident and cool Fall look. Keep shirt and shoes solid, like a light chambray shirt ($34.95) and surf sandals ($34.95), to let the jacket speak for itself.
Confidence-boosting tip: A subtle note from Mom or Dad in their lunchbox (even just a little heart drawn on a napkin) can be a big day-brightener for kids of any age.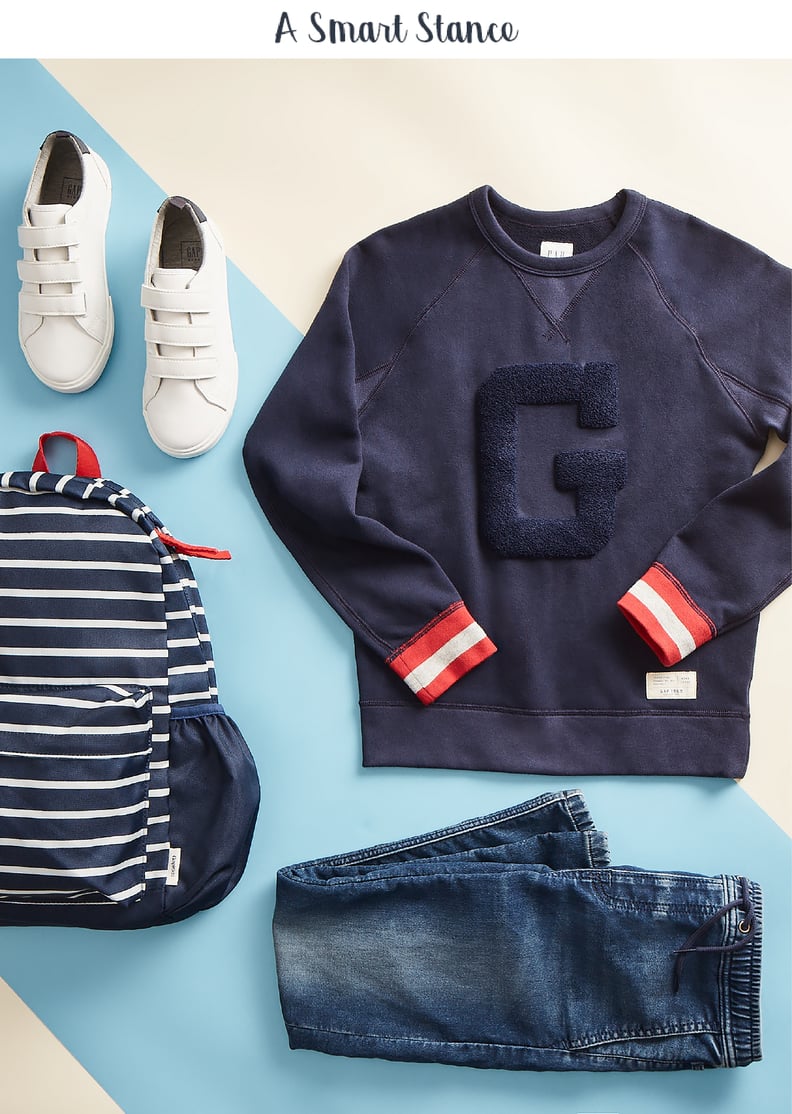 He's comfortably studious in a logo raglan crew sweatshirt ($29.95) paired with super soft denim joggers ($39.95), standing tall and strong as he loads his books into a stripe senior backpack ($44.95).

Confidence-boosting tip: Help kids find their "thing" — the passion they can't get enough of — whether it's a sport, comic-book art, conquering a video game, or playing the tuba. The sense of accomplishment they get through mastery is a huge lift.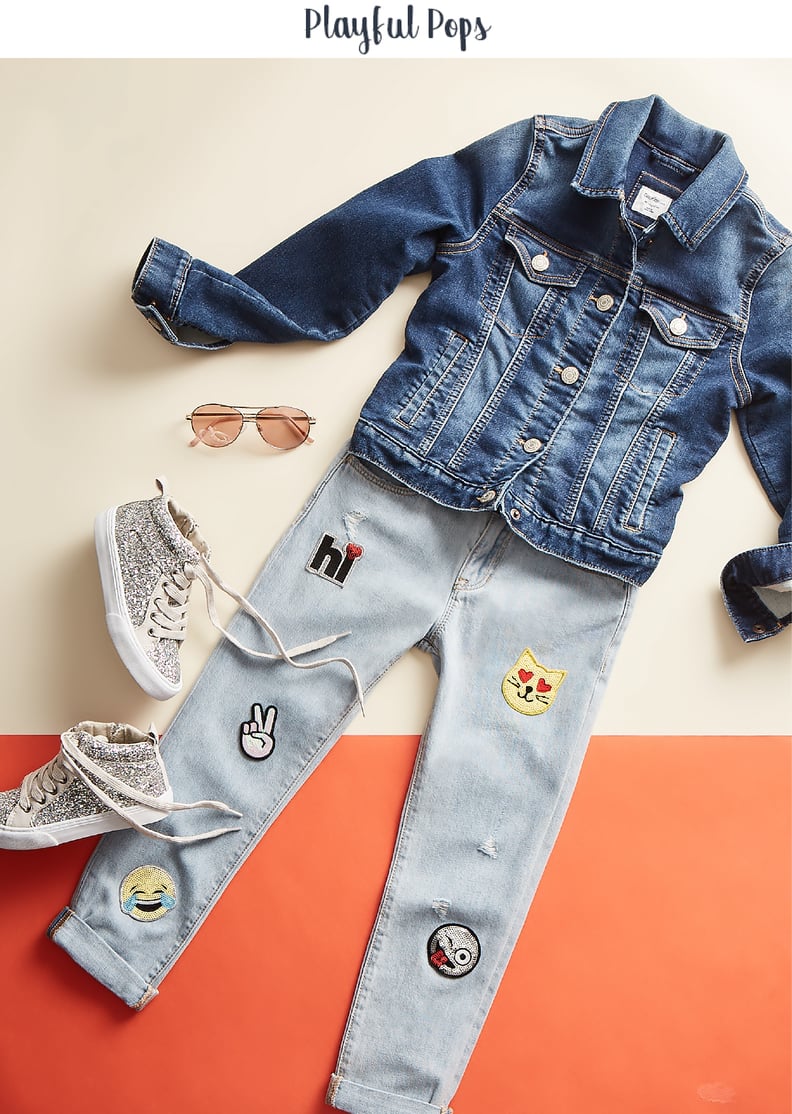 Pick out a t-shirt that's so very her to pair with these sequin patch girlfriend jeans ($49.95). Finish the outfit with a denim jacket ($39.95) for a look that is soft and trendy. Aviator sunglasses ($14.95) and flashy kicks that fit her taste, like these glitter hi-top sneakers ($54.95), take it to the next level of self-assuredness.
Confidence-boosting tip: Sometimes kids do things that parents fear might lead to failure, but letting kids take safe risks (like experimenting with outfits) helps them build self-esteem and figure out how to tackle setbacks.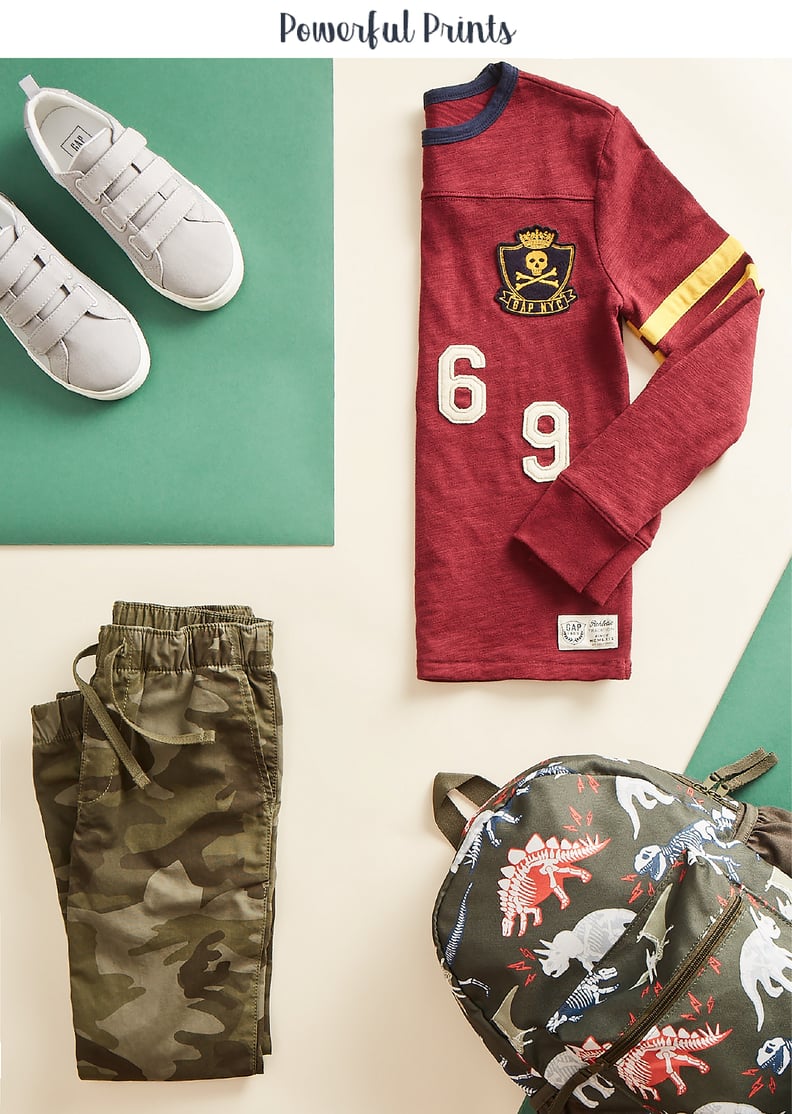 Boys in patterns project a knowing style. The stripes on the logo slub varsity tee ($29.95) with the green camo joggers ($29.95) say that this kid feels good in his own skin. The just-plain-awesome reflective trainers ($49.95) and dinosaur fossils junior backpack ($44.95) add to his fearless style.
Confidence-boosting tip: Offer specific praise instead of general encouragement. "Good job with the violin!" is less meaningful to a kid than "You worked so hard on that piece of music and you learned it!"
More From GAP
Go back to school, and forward with confidence with Jasmyn Wright and her third-grade students. She encourages her students to "push through" in the face of adversity. Shop the new collection! #gaptoschool