Ring in the New School Year With These Must-Have Products For Mamas and Kiddos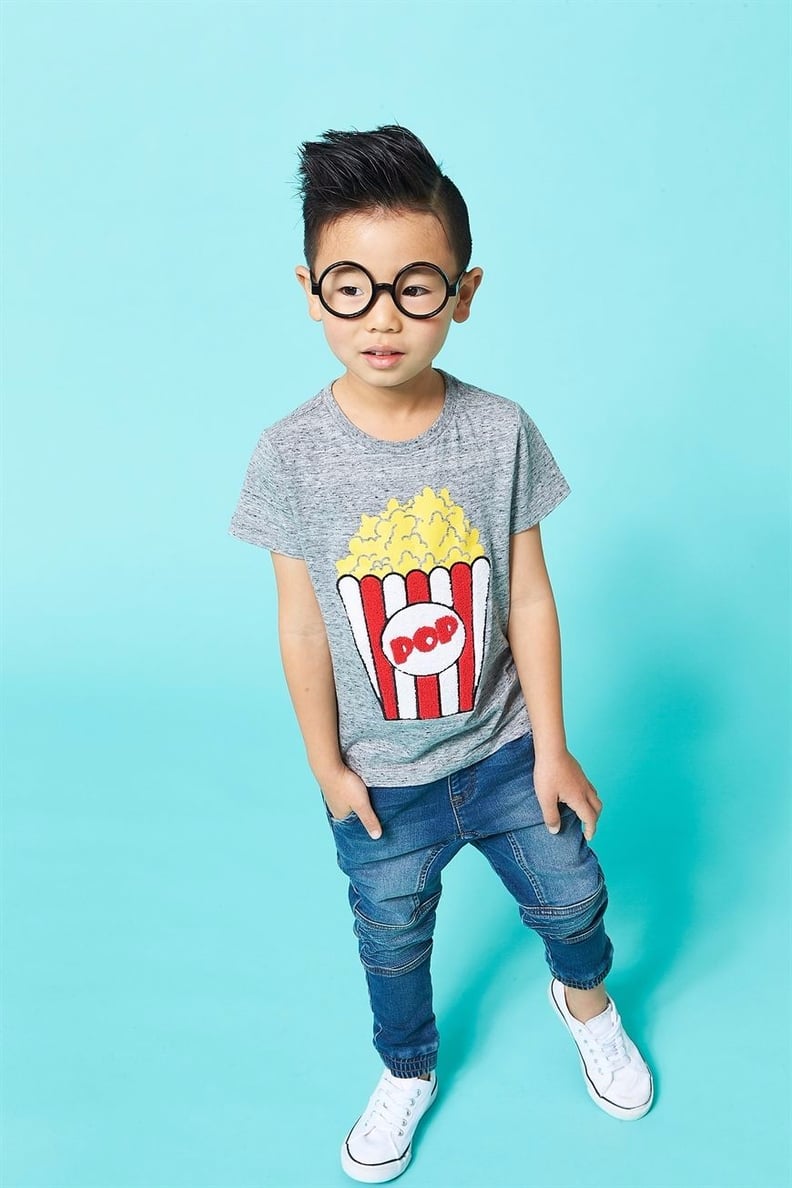 With school days well under way, we'll all have a bit more time for the finer things in life, including but not limited to peeing with the door closed, taking a shower that lasts longer than 67 seconds, watching a show on Netflix that doesn't have a high-pitched toddler as the main character, and online shopping. While you'll enjoy the first three on your own, we want to help you out with the last one. Check out our list of editor-curated product picks that you're going to want to get your hands on this month.
And because we're generous, there are a few things in there for your kiddos that they'll totally love, but you'll totally appreciate us for suggesting them (we promise).
01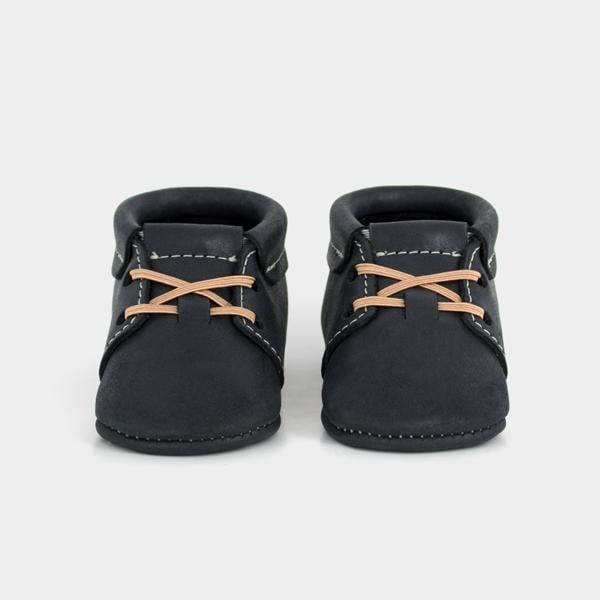 Freshly Picked Onyx Oxford
"As if Freshly Picked's regular moccasins (and its Care Bears ones) weren't cute enough, the company just released these superadorable Leather Oxfords ($60) for Fall in both onyx and cedar. The little elastic laces give these such a stylish look but make the shoes super easy to slide on and off of wriggly feet. Pair these with some skinny jeans and a flannel and you've got yourself a kiddo with an Instagram-worthy #OOTD." — Alessia Santoro, editor, Moms
02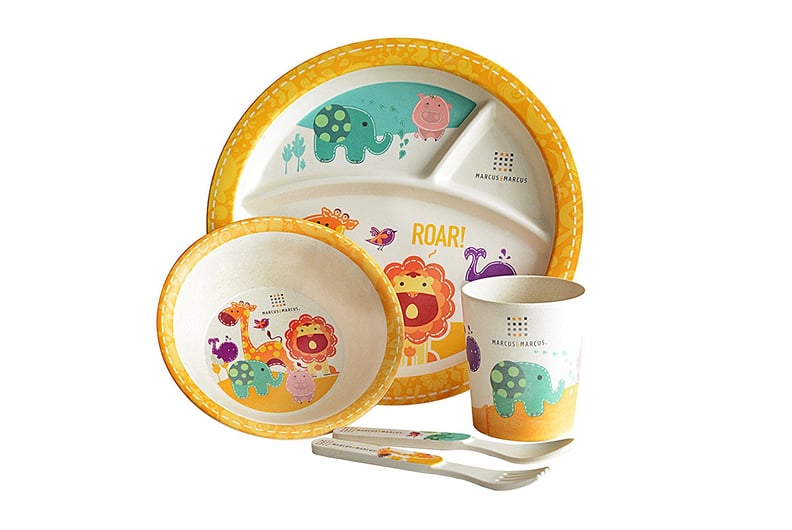 Marcus & Marcus Bamboo Fibre Dinner Set
"Before kids, I swore I'd never be one of those moms with a drawer full of sippy cups and toddler spoons, but here we are. Thankfully, I feel better about my dining fate with this Marcus & Marcus Bamboo Fibre Dinner Set ($25). Not only does it have a more upscale feel than the typical plastic dinnerware made for kids (it's constructed out of food-safe bamboo), but it's also dishwasher safe and sure to keep toddlers entertained with a glorified safari under their food." — Kate Schweitzer, senior editor, Moms
03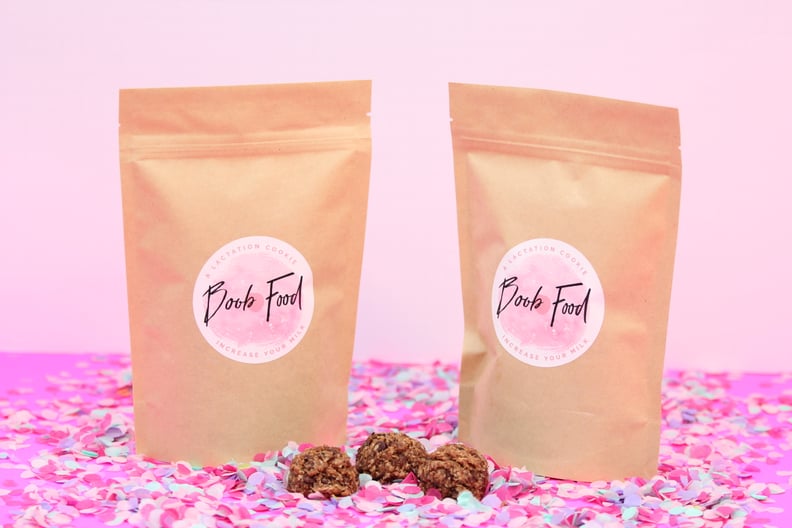 Boob Food Cookies
"I've tried a lot of lactation cookies out there, and not only do these taste the best, but they also actually work. Being a working mama, it's crucial I pump enough milk for my little one to have when I'm not with her, and after I started eating Boob Food Cookies ($20), I saw a huge increase in my milk supply! Not only are they organic, vegan and gluten free, and filled with milk-producing ingredients like flaxseed and brewer's yeast, but they also taste delicious. These little chocolate chip oat cookies are the perfect snack and ideal for when this busy mom has zero time to make breakfast. Such a great gift for new mamas!" — Brandi Milloy, reporter and producer, POPSUGAR
04
Pottery Barn Kids Organic Millennium Falcon Sheet Set and Duvet
"If your kid's totally hyped about the new Star Wars movie coming out in December, you have to deck their room out with this epic Organic Millennium Falcon Sheet Set and Duvet ($69 and up) that screams intergalactic." — Murphy Moroney, assistant editor, Mom
05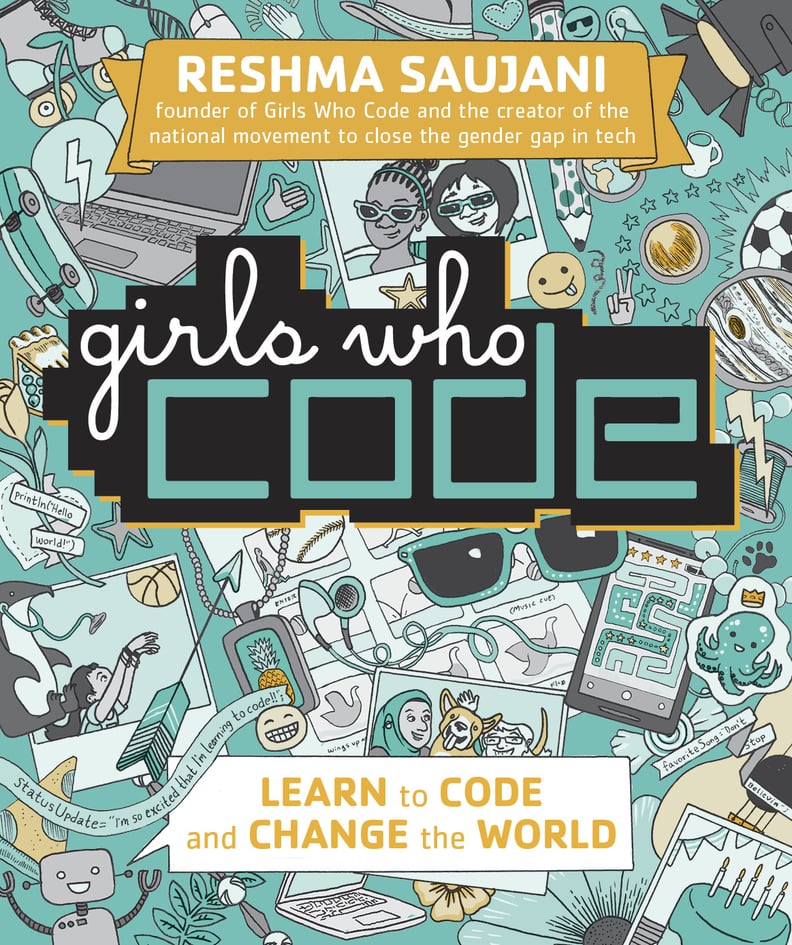 Girls Who Code
06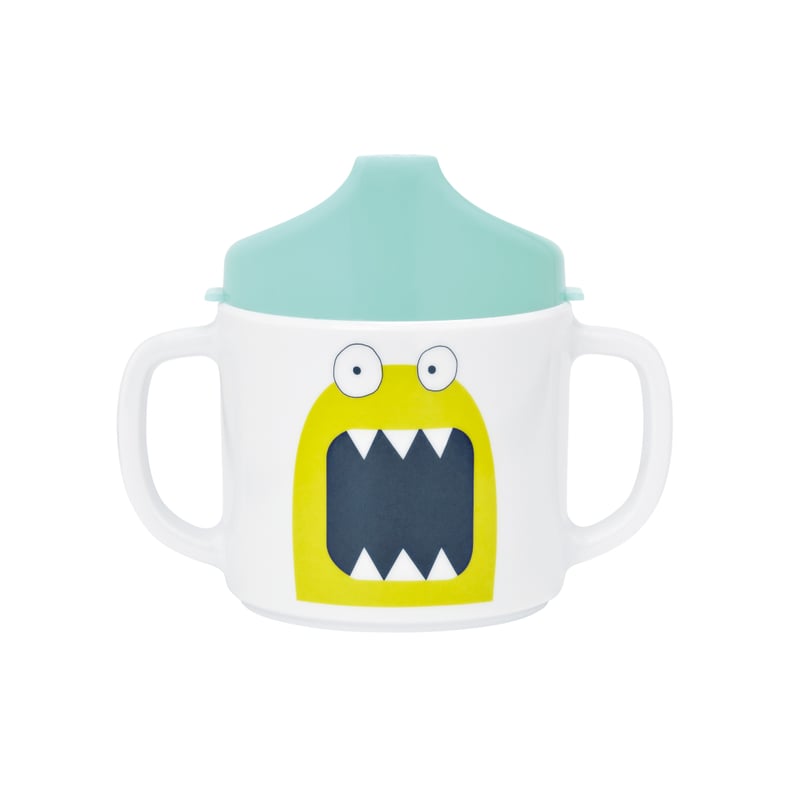 Lassig Little Monsters Sippy Cup
"I don't know when or how it happened, but all of a sudden, I find nothing cuter than sharp-toothed monsters. Same goes for my toddler. So that's why we're both obsessed with the new line of Lassig Little Monsters dishes. This sippy cup featuring 'Bouncing Bob' is like a member of the family at this point." — KS
07
Cotton-On Scratch-and-Smell Apparel Line
08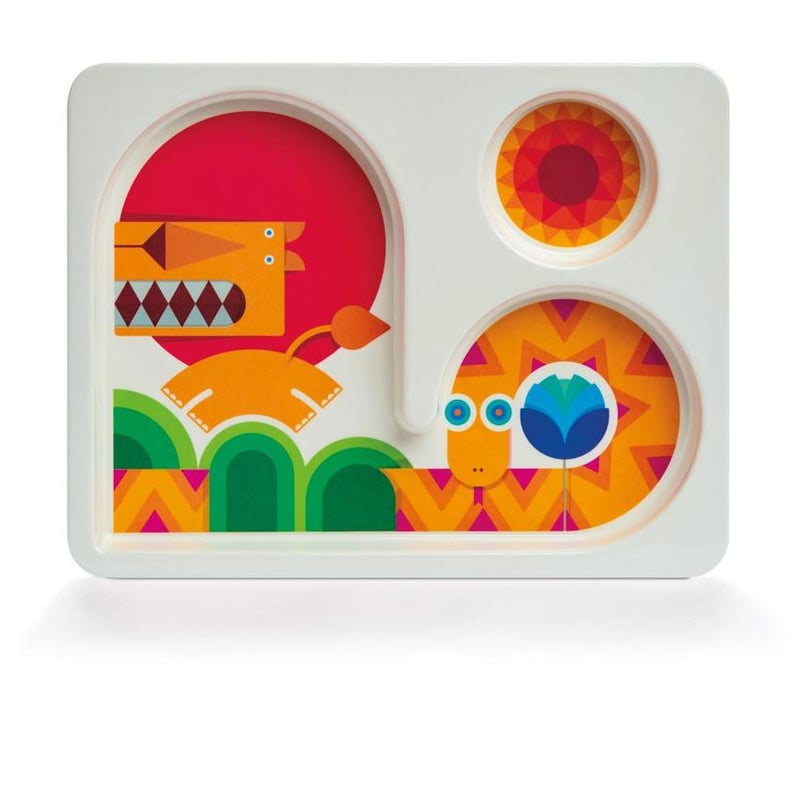 Eco Toddler Dishes
"These adorable Eco Toddler Dishes ($23) are made of a unique bamboo and corn blend, so they are 100 percent renewable, sustainable, BPA-free, and phthalate-free. Super durable and easy to clean, they're actually perfect for lunches, play dates, and parties. Dishwasher safe is a must have for busy Moms, and I love how the prints are majestic yet modern. Better yet, the eco-friendly line was created by a grandmother who saw the need for an alternative to melamine." — BM
09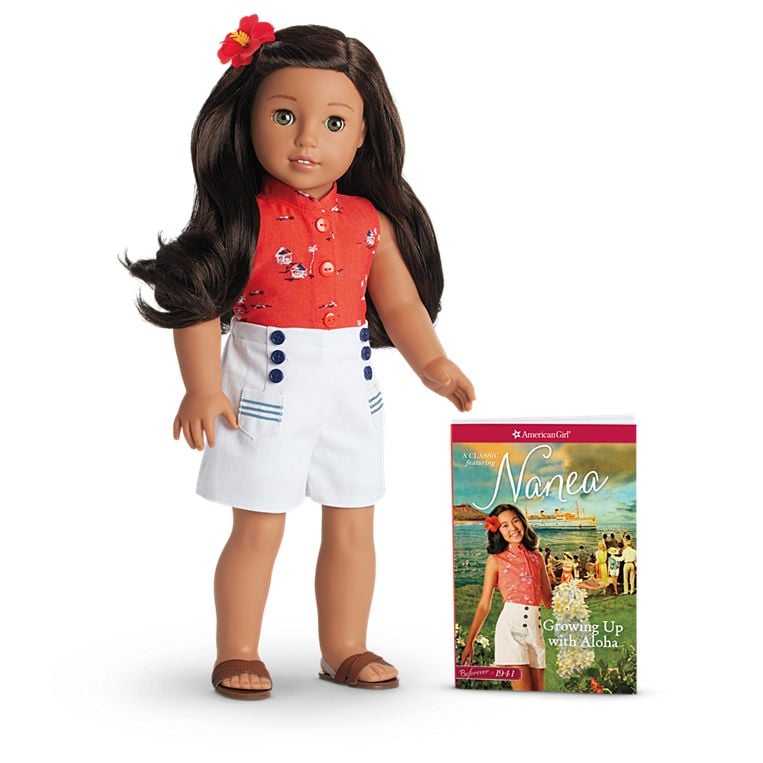 Nanea American Girl Doll
"American Girl just released its newest doll, Nanea Mitchell ($115 for the doll and book), who hails from Honolulu, HI, in 1941. Growing up during World War II, Nanea's story is one that will inspire young girls to face their own struggles with the same resilience and grace Nanea does. The doll comes with an adorable island-inspired outfit and Nanea's main book; other books, outfits, and accessories are sold separately." — AS
10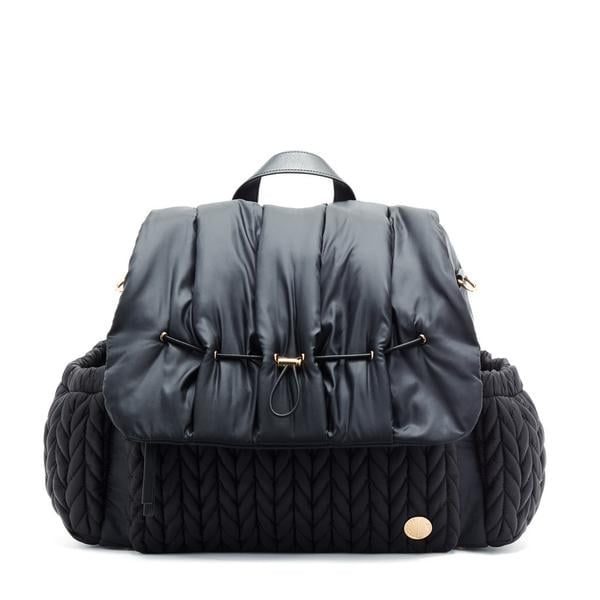 Happ Levy Backpack
"A diaper bag that doesn't look like a diaper bag is exactly what I wanted when I started shopping for all of my new mommy must haves. This backpack by Happ ($170) is sophisticated, modern, and incredibly functional. There are so many smart cubbies, and the zippered flap opens wide so you can easily grab all of your baby essentials. The so-not-your-typical diaper bag can be worn as a backpack, messenger, or shoulder bag, and I love the luxe gold hardware. This bag is so hot, you don't even need to have a baby to own it." — BM
11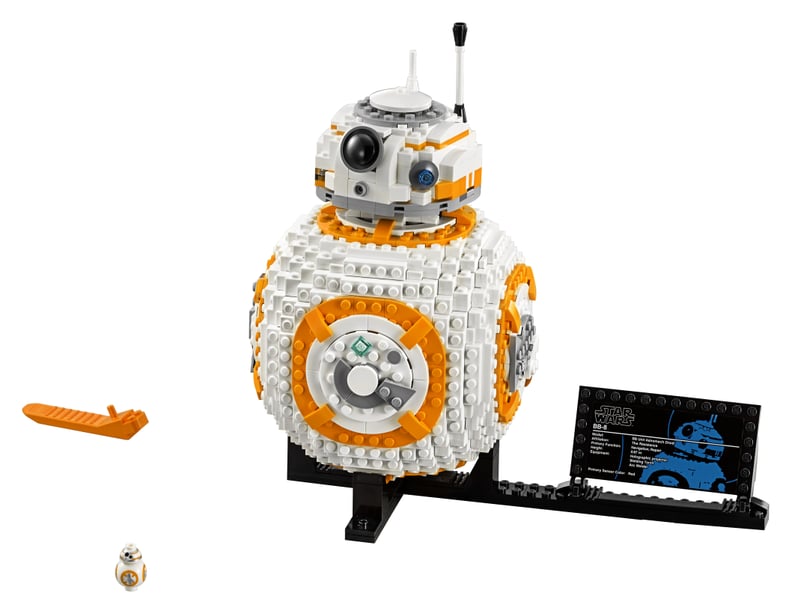 BB-8 LEGO Building Set
"Kids get to assemble a new best friend with a BB-8 LEGO Building Set ($100) that is released on Force Friday (Sept. 1). Once you put all the pieces together, turn the wheel to see the welding touch pop out." — MM