Don't Overlook This 1 Thing That Might Help Kids Finally Sleep Better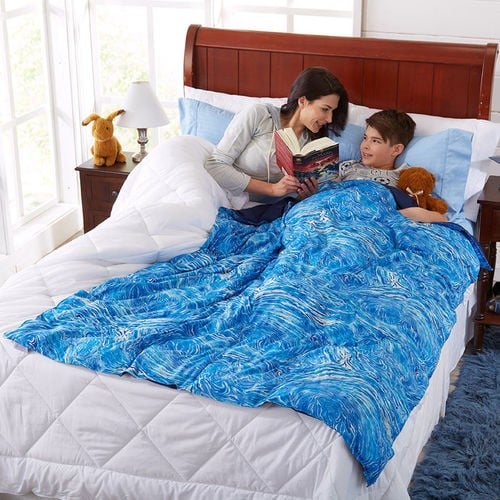 Mosaic
Mosaic
As POPSUGAR editors, we independently select and write about stuff we love and think you'll like too. If you buy a product we have recommended, we may receive affiliate commission, which in turn supports our work.
As someone who unknowingly grew up with anxiety and panic, I didn't develop coping tools until much later in life when I could understand behaviors and treat them. As a child, though, my parents and I didn't know much about mental health (no one did back then), let alone did we have products like weighted blankets on the market.
Now, there are a flurry of brands deeply committed to helping families, couples, and children learn how to calm down, relax, and, ultimately, sleep. By way of weighted blankets, which use weights to apply firm and constant pressure, anxious children, kids with autism, and just anyone who has trouble falling asleep at night can benefit from cozying up underneath one. The hug-like sensation stimulates the production of serotonin and endorphins, two naturally occurring calming chemicals in the body.
Weighted blankets don't have to be limited to just sleep time, though; they can be used at any point of the day. See our top picks, and remember that if you're giving one to a child to use, they should be strong enough to push it off themselves without assistance. If you're not sure, consult with a pediatrician before leaving a child unattended with one.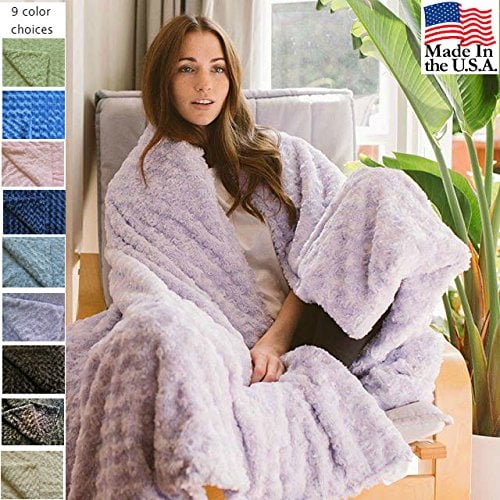 The Magic Weighted Blanket in Luxurious Soft Chenille
Weighted blankets are known to give wearers an added sense of security during rest. This is a great solution for anyone who finds it impossible to relax during a flight. Amazon reviewers rave about this Magic Weighted Blanket in Luxurious Soft Chenille ($149), which helps children and adults ease anxiety, autism, and depression, plus the company has been around since 1998.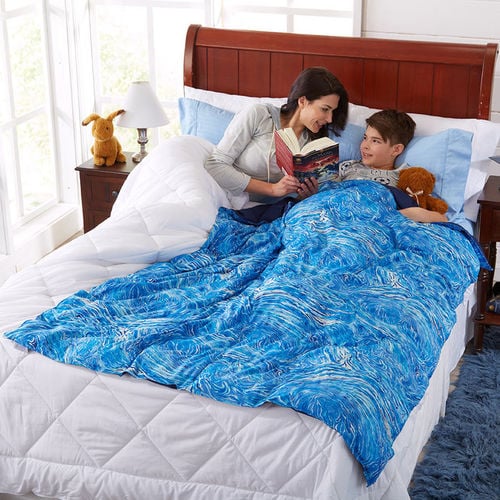 Sleep Tight Weighted Blanket
The pressure of a weighted blanket produces a hug-like feeling while you sleep, naturally encouraging the production of serotonin and endorphins. What's special about the Sleep Tight Weighted Blanket ($129, originally $136) is the distinct curve around the head area, allowing you to be totally engulfed in your sleep-hug.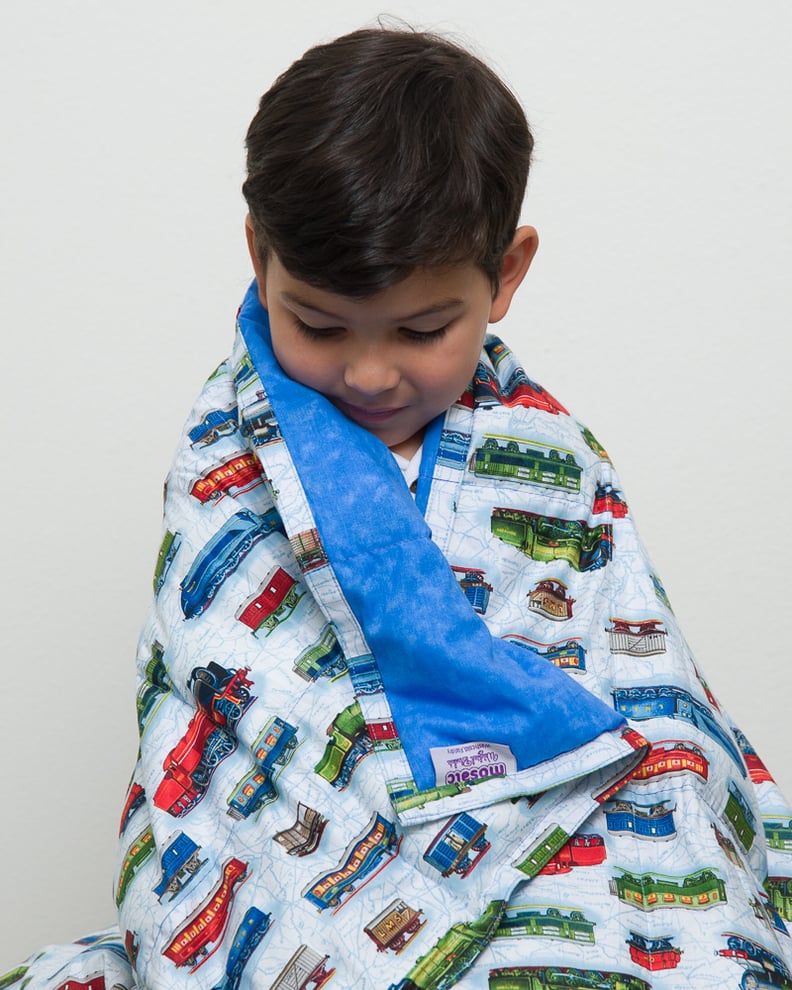 Mosaic Youth Weighted Blanket
The Mosaic Youth Weighted Blanket ($145) is just one of many designs and weights that Mosaic offers — it custom sews blankets based on an individual's height and weight.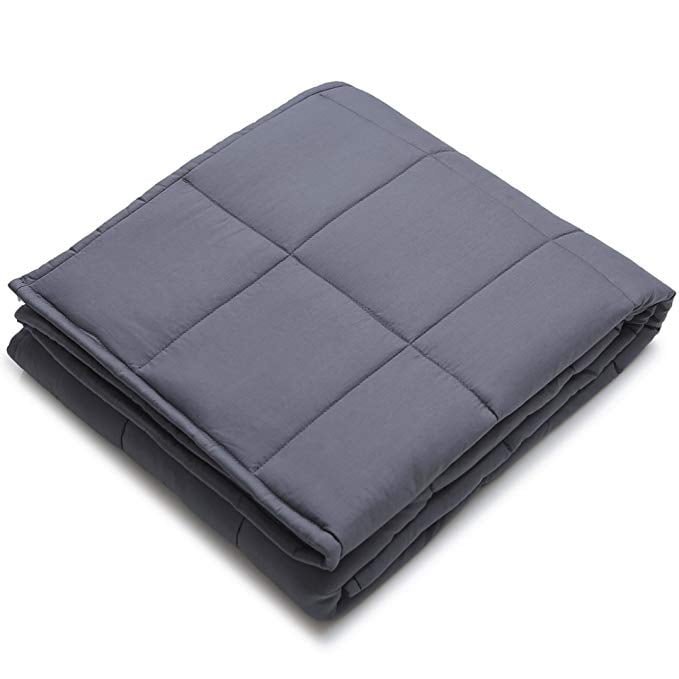 YnM Weighted Blanket
The YnM Weighted Blanket ($70) has over 1,200 customer reviews on Amazon and comes in weights from five to 30 pounds.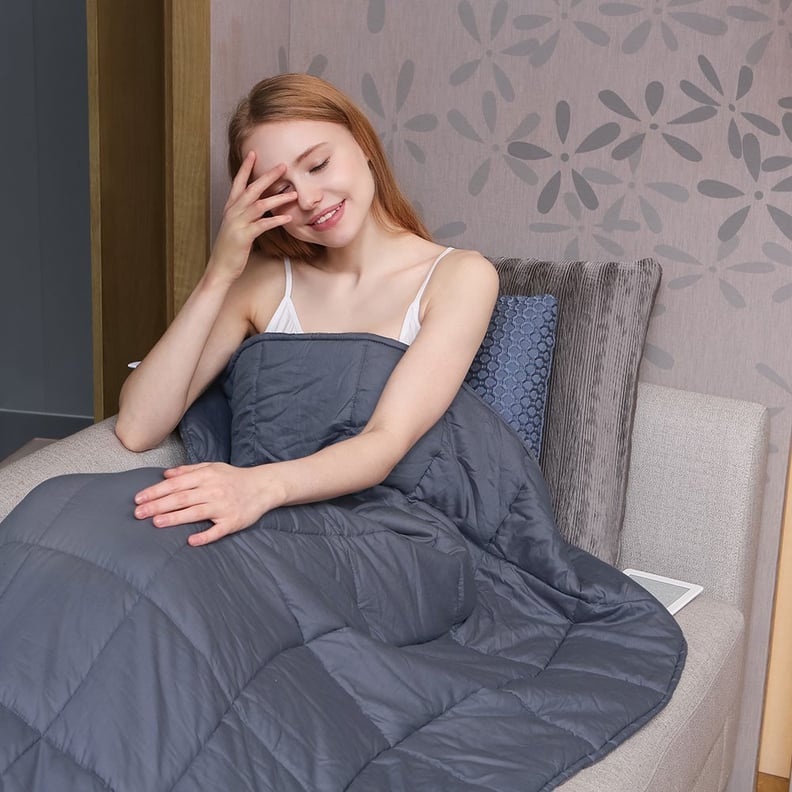 ZonLi Sensory Weighted Blanket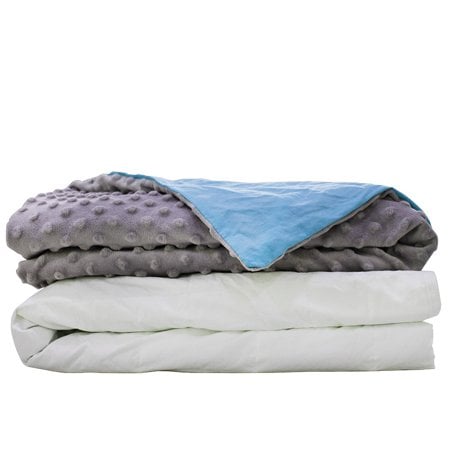 CMFRT Cozy Weighted Blanket Set With Duvet Cover