An Expert Reveals the Biggest Surprise About Leaving Your Job to Become a SAHM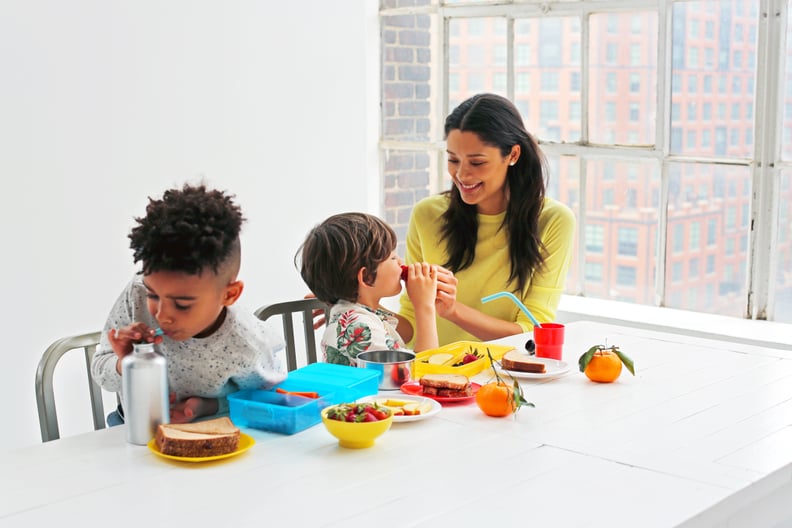 POPSUGAR Photography | Emily Faulstich
POPSUGAR Photography | Emily Faulstich
Whether you always intended to stay at home once you became a mom or leaving your job was a difficult decision you made after starting a family, going from the corporate world to the domestic world is a big transition. And with that transition can come unexpected feelings, says Kristin Helms, author of From Boardroom to Baby: A Roadmap For Career Women Transitioning to Stay-at-Home Moms. While no woman expects that caring for little ones full-time is going to be a walk in the park, many moms are surprised at the source of their biggest challenge when transitioning into a SAHM role: themselves.
Feelings of low-self-esteem and self-worth are notorious for sneaking up on SAHMs. "I think many women don't fully realize how much of their self-worth they stored in their past careers," Kristin tells POPSUGAR. "Careers provide external rewards like raises, promotions, praise, and clearly defined accomplishments — all indications of 'success.' So when women pivot from careers to become stay-at-home moms — a role that doesn't offer external reinforcements like promotions and praise — it's understandable why some start to question their own self-worth or don't feel 'successful' in their new roles."
Years of being conditioned to believe that success and worth are only one thing is hard to undo, but Kristin says it's essential to retrain yourself as they simply don't translate from career to home. After all, a toddler isn't going to give you an annual raise or more prestigious title for a job well done; the rewards of good parenting are completely different. The solution, Kristin proposes, is to "replace one's need to feel valued through external reinforcements with self-esteem based on internal strength and confidence." When SAHMs can do this, she believes they will be able to show up for themselves and thrive in their new role.