Mom Breastfeeding at Comic Con Proves That Even Superheroes Need to Refuel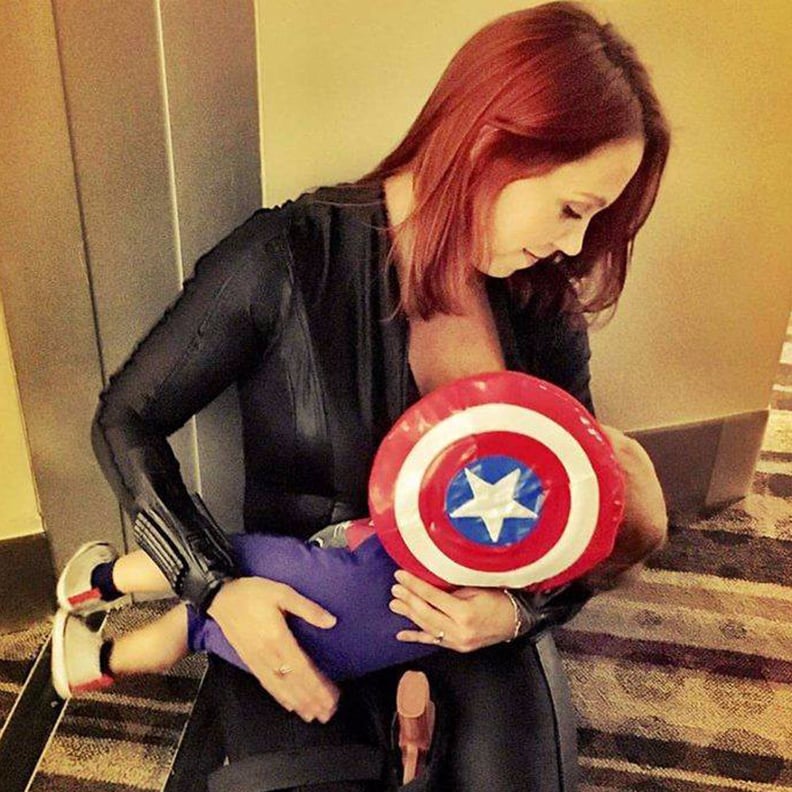 If the fact that breastfeeding is an everyday superpower has ever been up for debate, any arguments against it can now be solidly put to rest. Sara Campbell-Hernandez, a mom who attended Comic-Con dressed as Black Widow with her son dressed as Captain America, single-handedly proved that even superheroes need to refuel — and sometimes that means sitting on a conference center floor and nursing.
Her husband shared a photo of the two to the Breastfeeding Mama Talk Facebook page, and Sara — who knew her son would get hungry during the convention — commented, "I made sure my catsuit was a zip-front for this very reason!" Sara's photo has inspired other moms to post their own nursing photos featuring both mama and baby dressed as superheroes, which you can scroll through below.