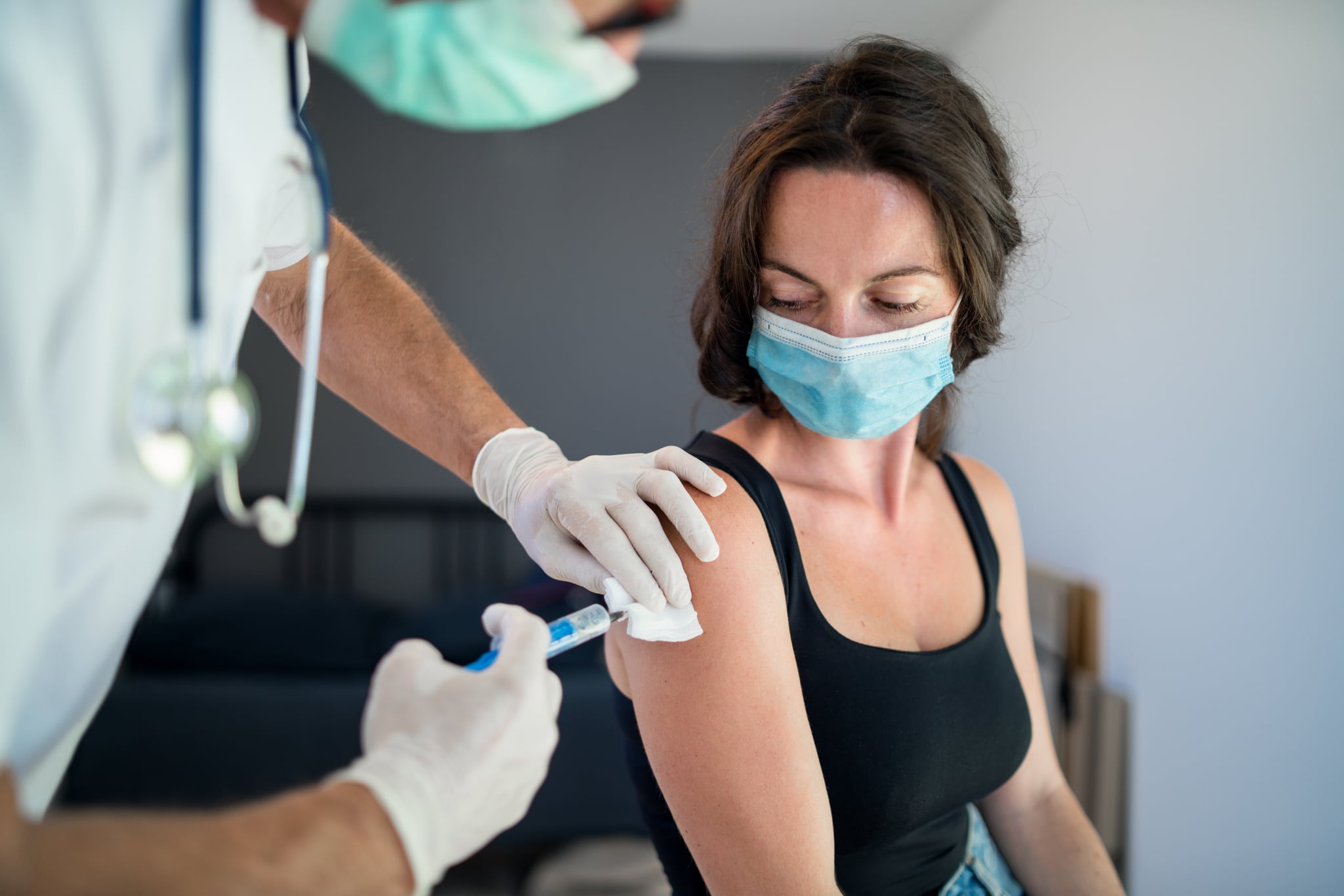 As more and more people around the globe are receiving the COVID-19 vaccine, questions continue to arise about its safety, particularly for those who are pregnant or trying to conceive.
The FDA has stated that, based on a lack of testing of pregnant people, it does not recommend the vaccine be administered during pregnancy [1] at this time. But what about those who plan to become pregnant? Should they also avoid the Pfizer or Moderna vaccines?
Although experts in the United Kingdom have advised against vaccinating people who plan to become pregnant within three months of the first dose [2], no such advisement has been made in the US.
According to the Centers For Disease Control and Prevention, "women who are trying to become pregnant do not need to avoid pregnancy after receiving an mRNA COVID-19 vaccine [4]." The agency added that "routine testing for pregnancy before COVID-19 vaccination is not recommended."
However, recent concerns have emerged that the Pfizer vaccine could lead to infertility in women because, according to such claims, it contains a spike protein that is similar to proteins that make up the placenta — the fear is that when the vaccine ignites an immune response against the spike protein, called syncytin-1, it could attack those placenta-forming proteins as well.
Thankfully, health experts maintain that there is no evidence that the vaccine could result in the sterilization of women — the two proteins in question do not look similar enough for the body's immune system to confuse them.
University of Reading virology professor Ian Jones stated that syncytin-1 is "completely unrelated to the SARS [spike] protein" and the risk of infertility is "therefore essentially fictitious [5]."
"Rumors that the Pfizer vaccine results in female sterilization because it contains a spike protein known as syncytin-1 are false," University of Pittsburgh Medical Center experts [6] stated in a sweeping analysis of myths and facts about the COVID-19 vaccine. "The vaccine does not contain this protein."
Still others believe that an absence of evidence isn't enough to assuage fears that data could eventually show an impact on fertility once it is more explicitly studied. As with advice to pregnant people, the CDC suggests that those with safety concerns should consult their doctor. "If they have questions about getting vaccinated, a discussion with a healthcare provider might help them make an informed decision."