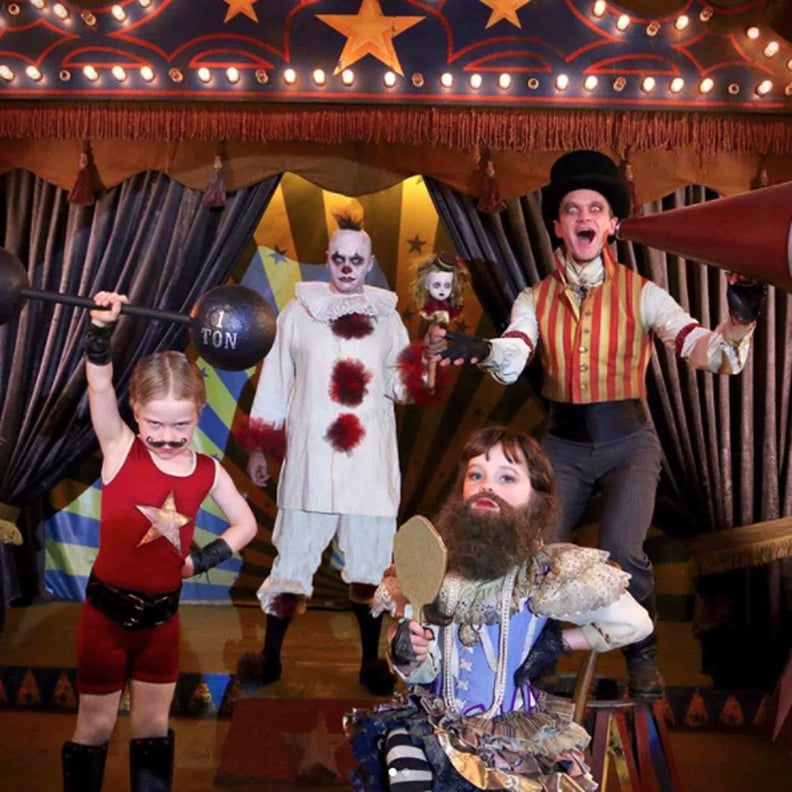 There's absolutely no question about it — we cannot get enough of our favorite celebrities dressed up for Halloween. And what takes their costumes up a notch? When their kiddos are included, of course. From Neil Patrick Harris's clan (they've had Halloween down pat for a few years now) to Behati Prinsloo Levine (who included her unborn baby), these are the best ensembles of 2017.
Jessica Simpson
Jessica Simpson really outdid herself this year by dressing up as Willie Nelson. Also pictured? Waylon, Cowboy Ace, and Belle.
Jaime King
Her family stunned as a group of out-of-this-world superheroes.
Behati Prinsloo Levine
How adorable is that tiny baby skeleton?
Jeannie Garffigan
Loving the Austin Powers cast done family style.
Jessica Alba
Jessica Alba went as Juno. How fitting.
She also dressed up for trick-or-treating in matching vampire costumes.
Hilary Duff
Hilary Duff sported a bunny costume while her son went as a LEGO ninja.
Neil Patrick Harris
NPH and his family stunned (yet again) in a group ensemble that's an ode to American Horror Story: Freak Show.
Ellen Pompeo
Nothing beats a classic Audrey Hepburn look!
Justin Timberlake and Jessica Biel
It's to infinity and beyond for this dynamic threesome!
Alec and Hilaria Baldwin
Time for a trip down the yellow brick road!
Pink
It's a pirate's life for this fam bam . . .
Sean Lowe and Catherine Giudici Lowe
This adorable squad dressed up as the big Lowe-bowski, and we're loving the play on words.
Fergie
Name a more iconic duo than Peter Pan and Tinker Bell.
Eric Decker
We're obsessed with this Maui and Moana combo.
Celine Dion
She makes a mean Maleficent!
Blac Chyna
The mom dressed up in coordinating skeleton costumes with her little ones.
Amber Rose
She took the superscary route with her mini me dressed as a Chucky doll.
Ryan Locthe
The Olympic swimmer's family went full-on Aladdin this year. We seriously cannot get enough of Caiden's Abu costume.
Tia Mowry
They both look great in camo!