Paid Content For

As POPSUGAR editors, we independently select and write about stuff we love and think you'll like too. If you buy a product we have recommended, we may receive affiliate commission, which in turn supports our work.
There's one part of parenting that feels more like drudgery than any other chore: changing diapers. It's a smelly, messy, uncomfortable situation that can often leave your little one crying — honestly, on a particularly tough day, it might even make you cry.
Changing time doesn't have to be horrible, though. If you stock up on the right essentials, it can even be a pleasant experience for both parents and babies — or, at least as pleasant as changing a diaper can be. From the highest-quality diapers to the best trash cans, these must-haves should be on every new parent's registry or shopping list.
Best of all, you can get your hands on each and every item on this list without ever having to set foot in a store. When you order Drive Up service through the Target app, you don't even have to get out of the car to pick up your order — someone will load the car for you. Or, use Target's same-day delivery service to have your order delivered to your home on the same day! Read on to find out which products are downright essential for new parents — and add them all to your shopping cart.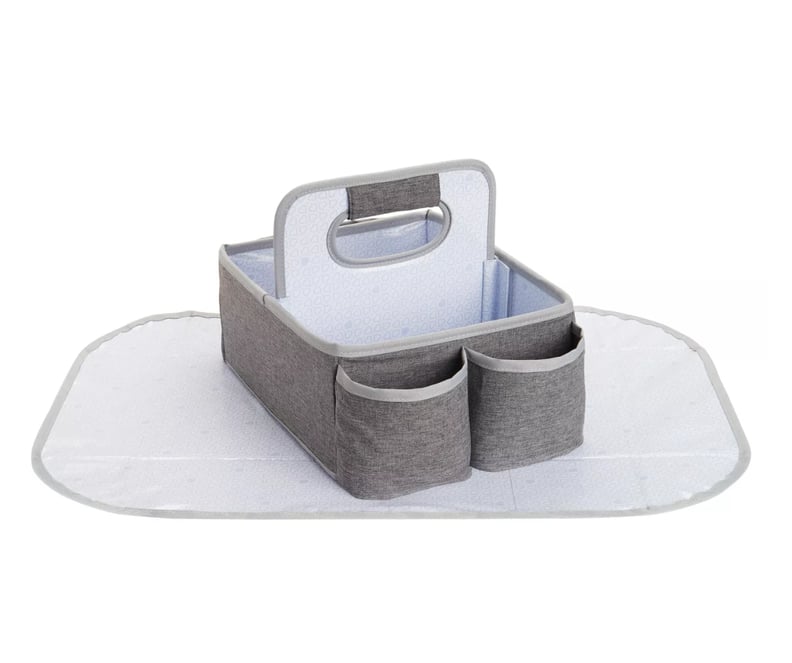 Munchkin Portable Diaper Caddy Organizer
If you find yourself traveling a lot, you might want to invest in a portable diaper storage caddy ($20) that you can take on the go. No need to pack a separate diaper bag every time you go to Grandma's — just stick it in the trunk of your car and you're good to go!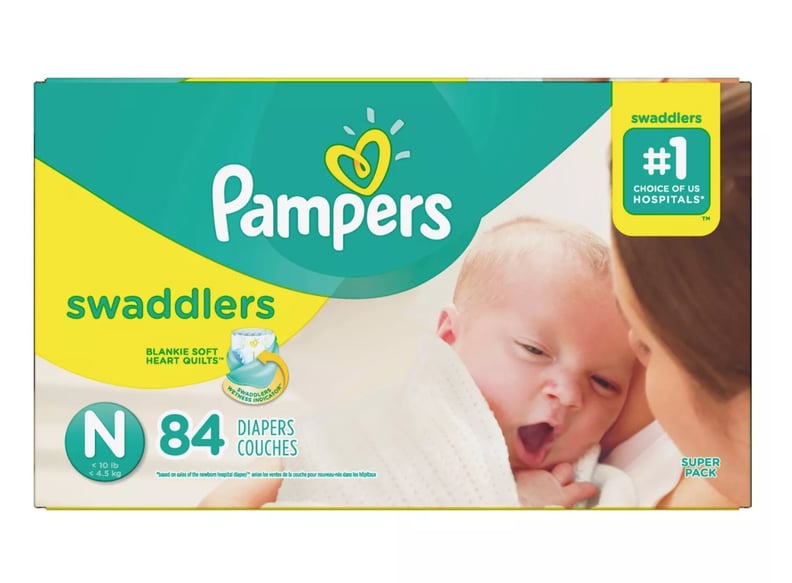 Pampers Swaddlers Diapers Super Pack
These super soft diapers ($25) are not only the most comfortable option for babies, but also come with some handy features for parents. They change color when wet to show you when it's time for a fresh diaper and offer protection for up to 12 hours.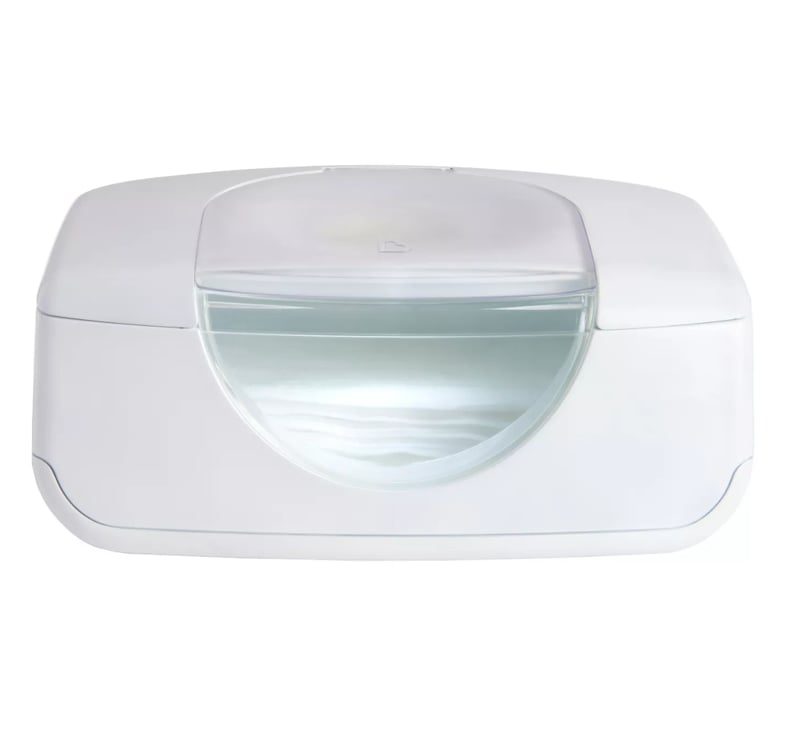 Munchkin® Bright & Warm Wipe Warmer
An ice-cold baby wipe is a recipe for a screaming child. Keep your kiddo comfortable during changing time with this wipe warmer ($25) that gently heats wipes to room temperature and comes with a built-in night light.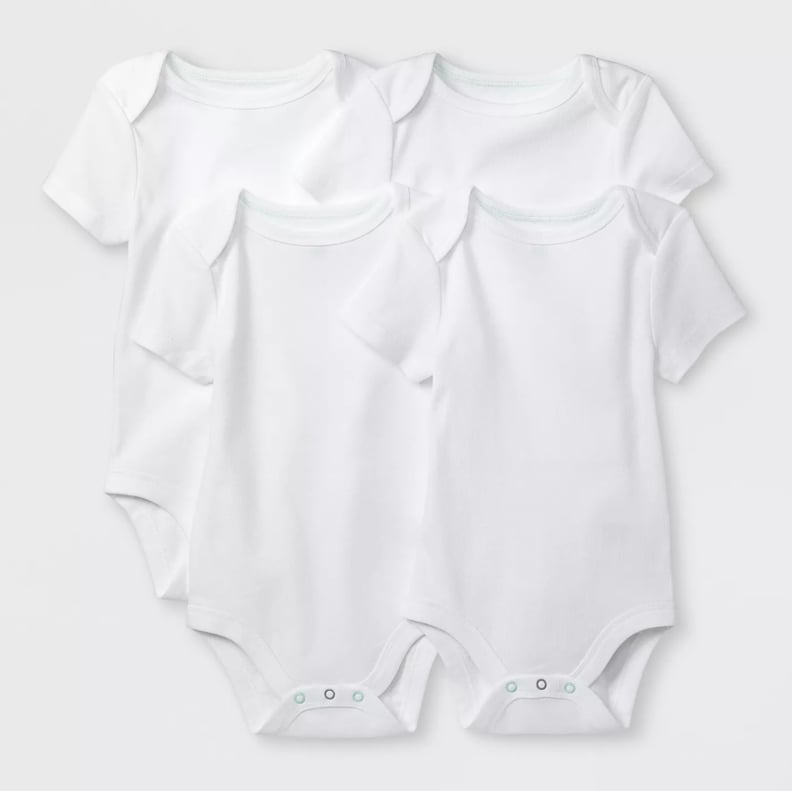 Cloud Island White Baby Boys' Basic 4pk Short Sleeve Bodysuit
You probably already have tons of cutesy outfits from the baby shower, but it's always a smart idea to keep a few simple white onesies ($10) on hand, just in case.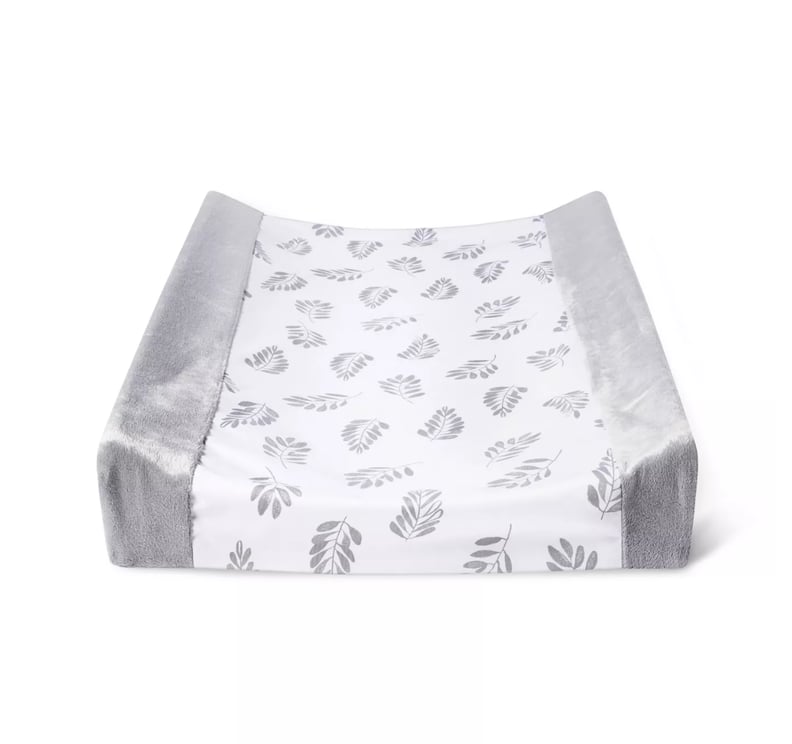 Cloud Island Changing Pad Cover
Finding the ideal changing pad for parent and baby presents a Goldilocks-like conundrum: Easy cleanup is a must for mom and dad, but little ones need something soft, too. Enter this wipeable changing pad cover ($15) with plush sides — the perfect compromise.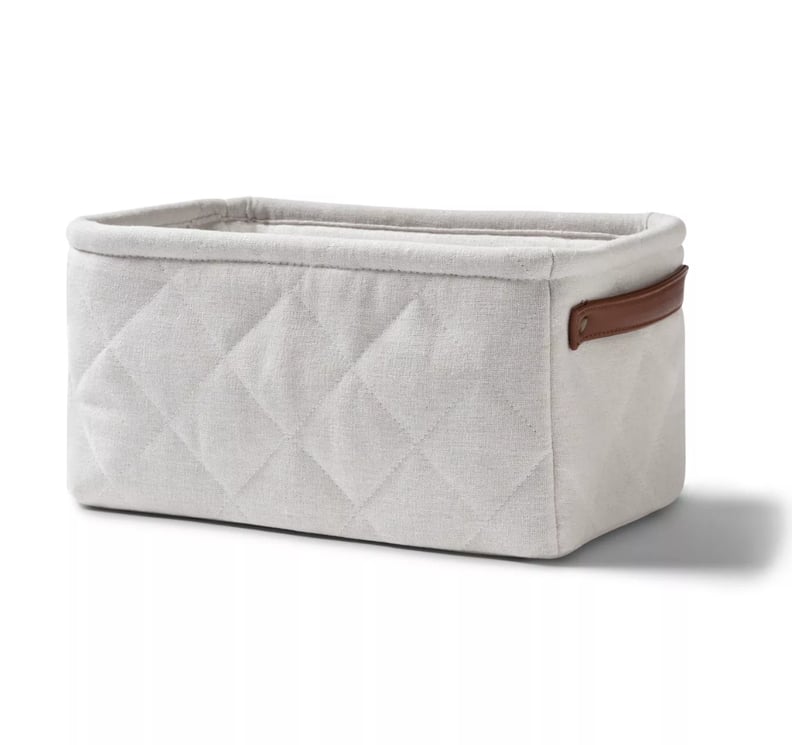 Cloud Island Quilted Linen Like Tote
Don't love the idea of your little one's diapers being out on display? Store them in this quilted tote ($20) that doubles as nursery decor.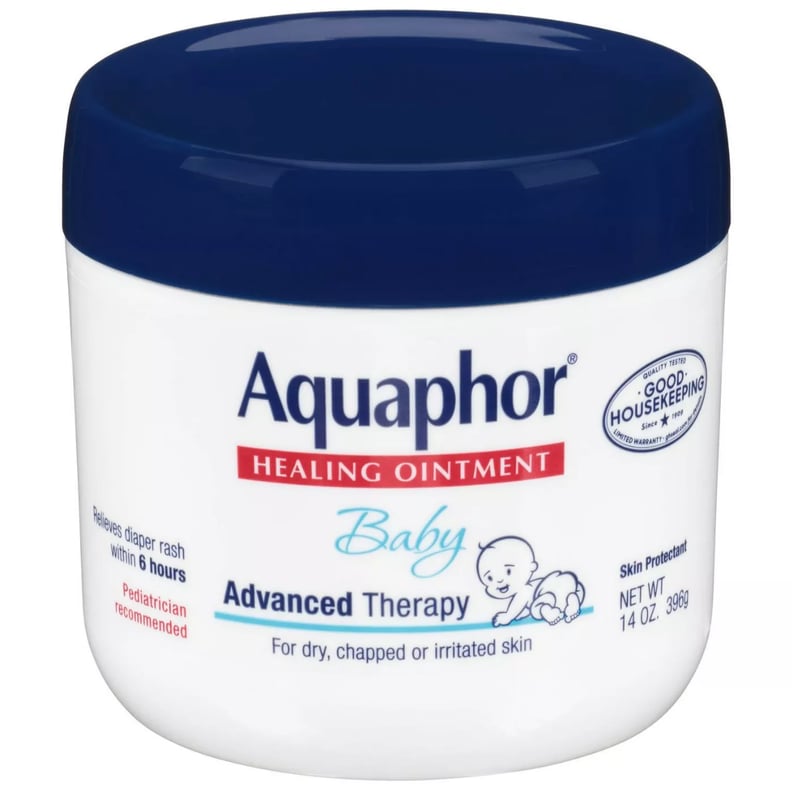 Aquaphor Baby Healing Ointment - Advanced Therapy
The phrase "soft as a baby's butt" has a whole new meaning after using this ultra-moisturizing ointment ($13). Not only does it relieve diaper rash in six hours or less, but it also heals any and all chapped skin.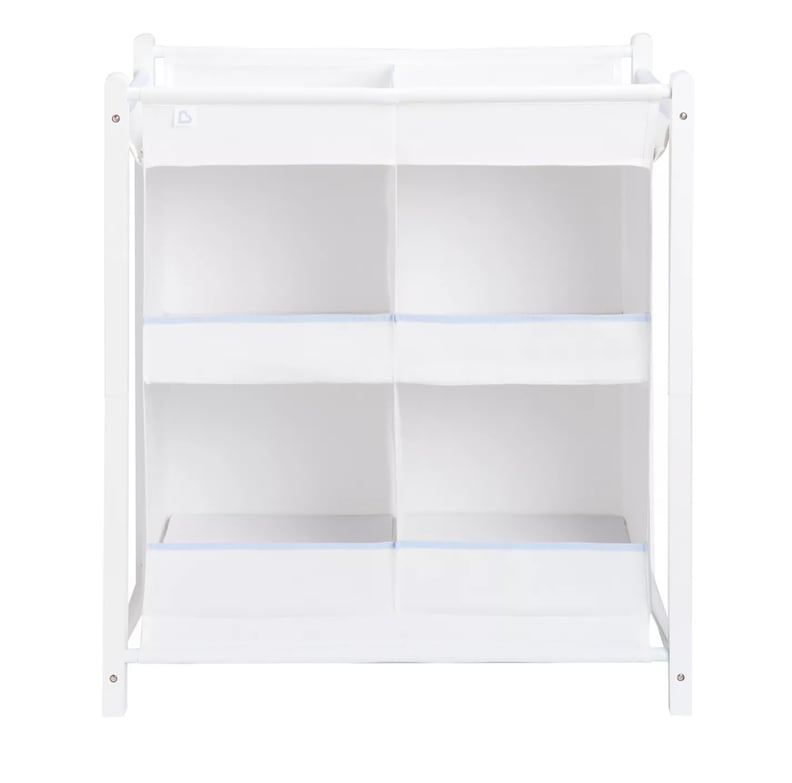 Munchkin Nursery Essentials Organizer
Keep everything from extra diapers to clean onesies to baby wipes organized in this handy storage shelf ($33). Since everything has a home, you'll never be left searching for spare towels again!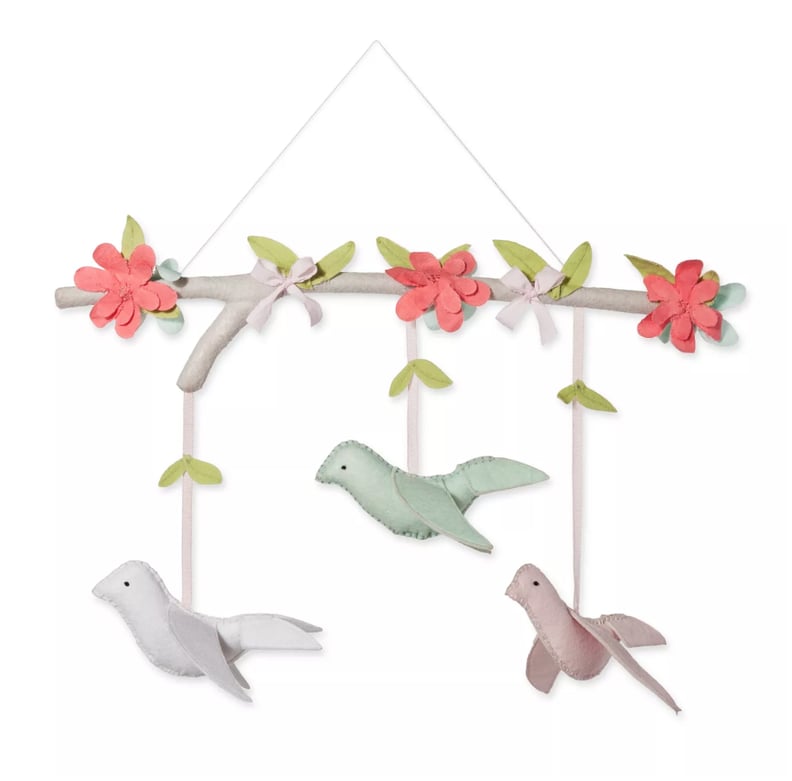 Cloud Island Pink Hanging Decor Birds
Give your little one something to look at while they're laying on the changing table with this sweet hanging mobile ($20). If they're staring at the fluttering birds, they might not be so worried about what's going on with their diaper!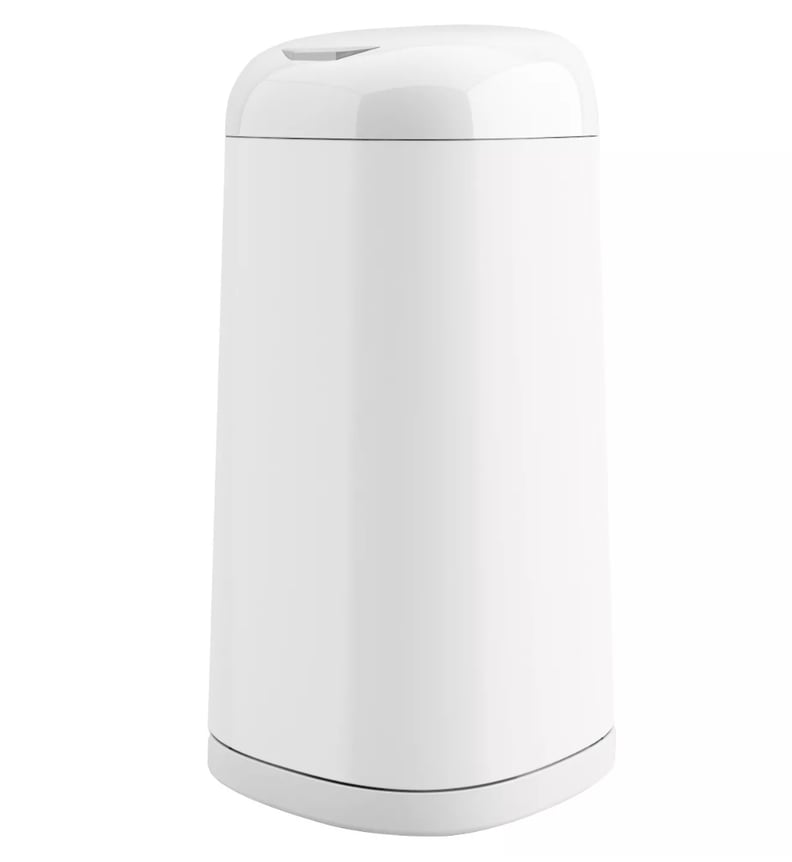 Diaper Genie Expressions Pail
The holy grail of diaper pails, the Diaper Genie ($22) comes with a charcoal filter and double lock odor control system to keep nasty smells out of your nursery.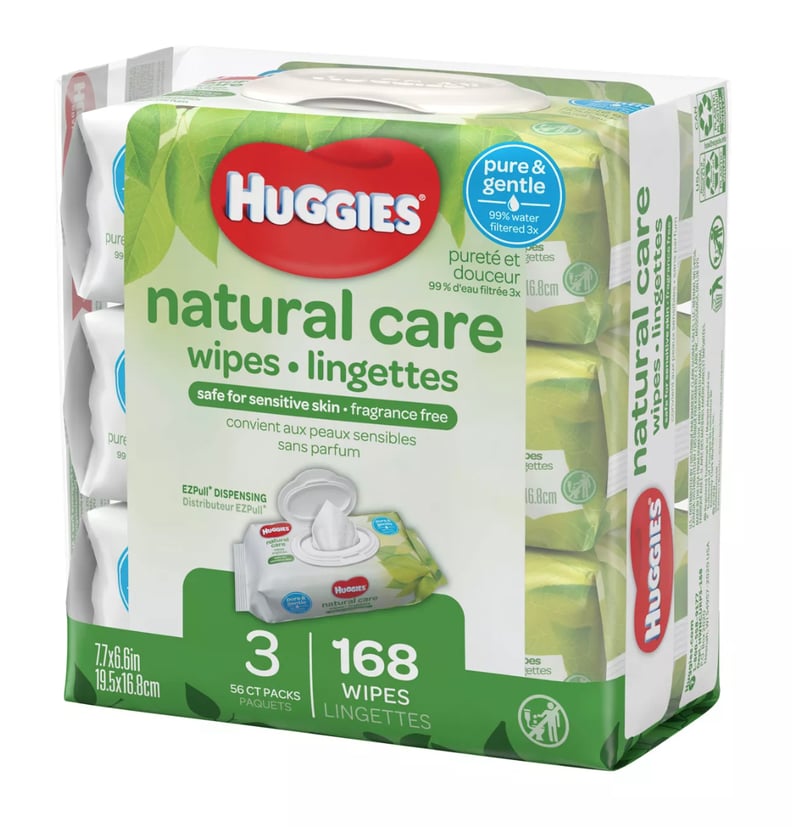 Huggies Natural Care Baby Wipes
Opt for baby wipes that take good care of baby's delicate skin, like these hypoallergenic wipes ($5) that are free of fragrances, parabens, and alcohol.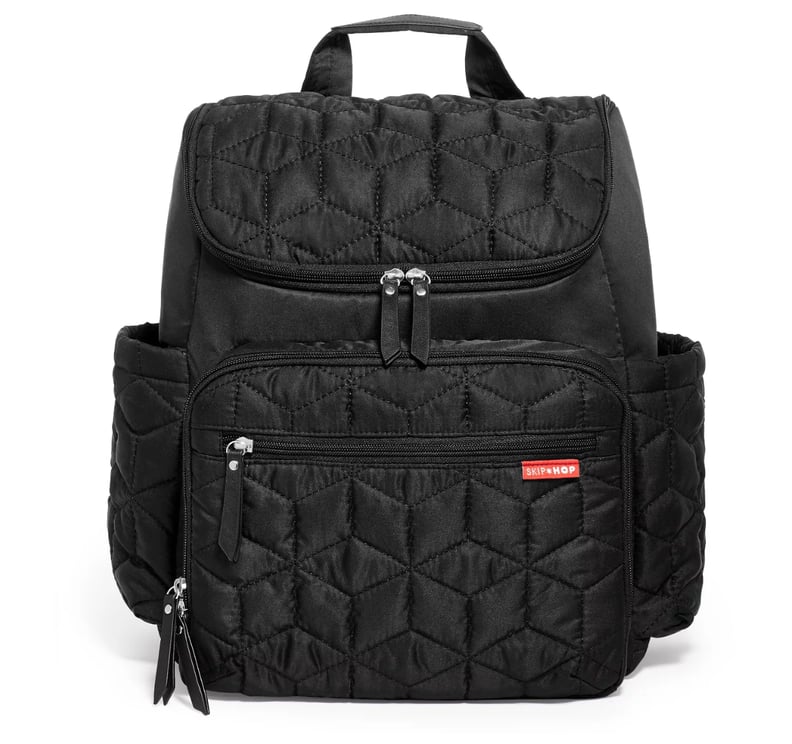 Skip Hop FORMA Backpack
This simple black backpack ($60) is a sleek alternative to the traditional diaper bag. It even attaches to your stroller!