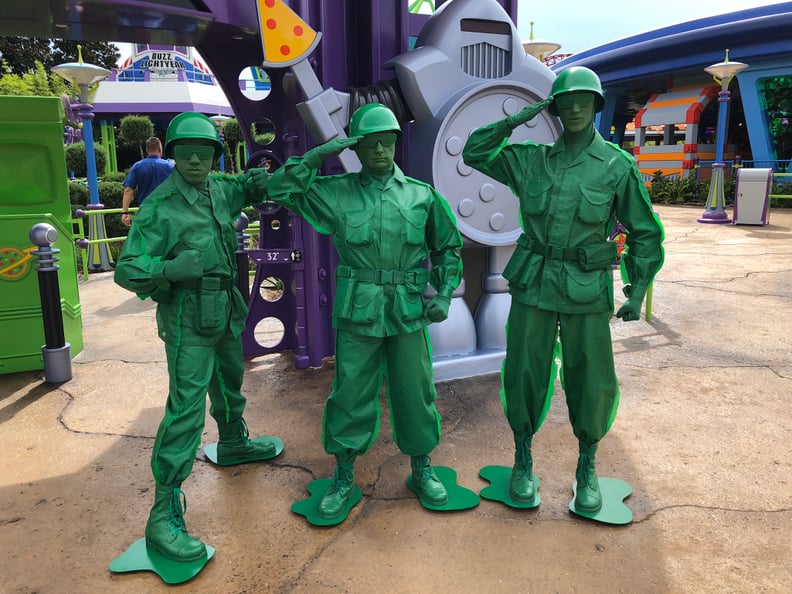 POPSUGAR Photography | Alessia Santoro
As soon as you step foot into Toy Story Land in Walt Disney World's Hollywood Studios, you feel like you're in a completely different world — which was the intention of the Imagineers who created the park. The whole land is full of Andy's toys strewn about — K'nex, tinker toys, letter blocks, the bouncy Pixar ball, and, of course, some of the usual suspects, including Rex, Pizza Planet Aliens, Slinky, and more. However, there are a few of the characters we've grown to love over the last 20 plus years who are actually up and about and ready to meet you and your kiddos: Buzz Lightyear, Woody, Jessie, and the Green Army Men.
Unlike other characters throughout Disney World, the characters in Toy Story Land won't just be standing still in front of backdrops for photo ops — though it's possible they'll each take a turn throughout the day doing so. For the most part, however, Buzz, Woody, and Jessie will be out and about, strolling through the land, stopping for autographs and photos with guests in a more casual way.
The main event in my opinion, though? Sarge and the other Green Army Men. Andy has tons of them, so expect to see a bunch throughout your time in the park.
The first group, referred to as the "Green Army Patrol," will carry various objects — smaller versions of the Pixar balls that they use to play catch with the guests and oversize crayons — and plenty of them travel in packs, posing and saluting and chatting with whoever they walk past. Their main objectives are to keep an eye out for Andy's return and to make sure all of the guests are smiling and having fun. Pro tip: don't get caught not smiling by one of them — they'll challenge you to do push ups, jump through hoola hoops, or something else entirely so that by the end of the challenge, you can't help but smile. And even if you are smiling and laughing, you may look to them like someone they want to recruit, and could be challenged to a "new recruit activity."
Additionally, there's a special squad called the "Green Army Drummers," a three-piece drum corps that is highly skilled and parades through the land in intervals. Their drumming is mesmerizing, and everyone will stop in their tracks to watch — you won't be able to miss them!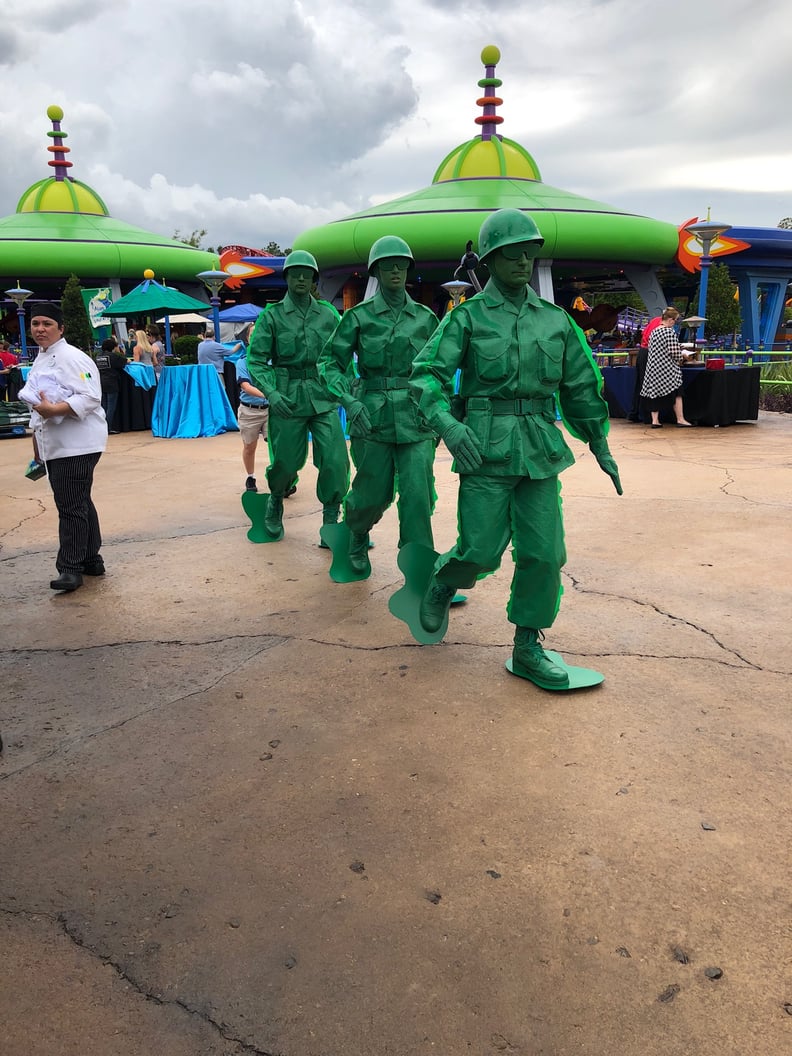 Green Army Men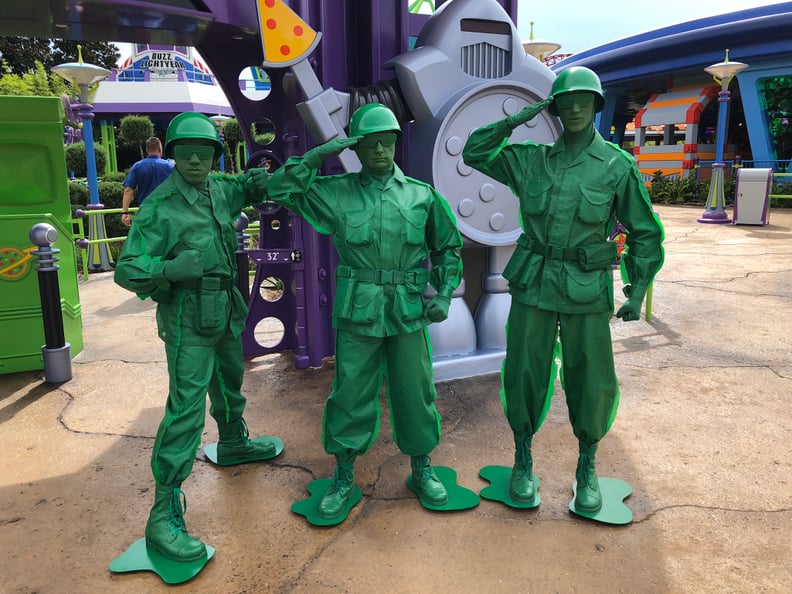 Jessie
Travel and expenses for the author were provided by Disney for the purpose of writing this story.