A "Delivery Bar" in China Lets Men Experience Labor Pains, and Holy Sh*t, These Videos Don't Get Old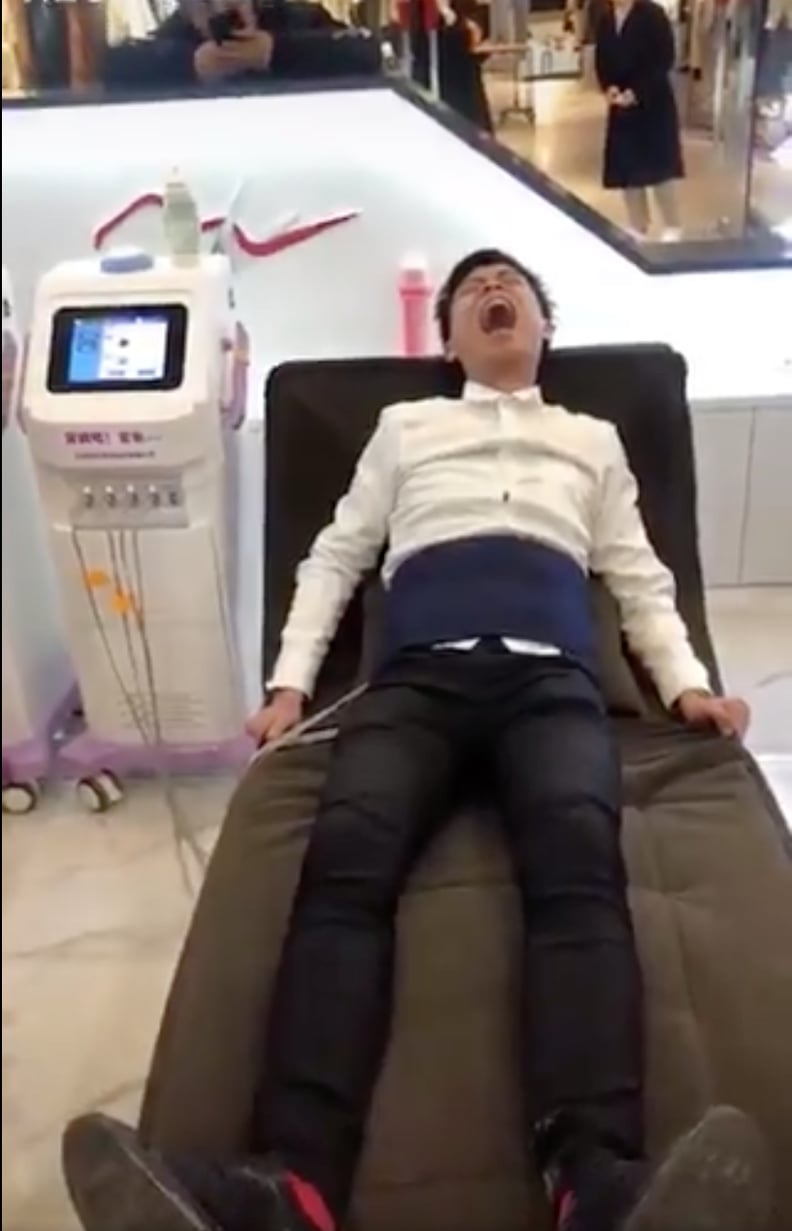 OK, people, we don't have a ton of information, but we still strongly advise that you book flights to China now for the men in your lives who ever minimized the pain you went through during childbirth — or, worse, those who at some point in their lives dared to say that they "could totally handle labor pains, like, no problem."
Apparently, there's a kiosk in a shopping mall in China named "Delivery Bar," where men can experience contractions similar to those women feel while giving birth.
Carl Zha happened to be in the vicinity when the shrieks drew him closer. There, he found onlookers laughing hysterically as men — strapped to machines by thick pads wrapped around their torsos — squirmed in their chairs. Carl shared a few videos of what he saw, and thanks to his on-the-ground reporting of this incredible antispa experience, you can get a front-row seat for a service that, with any luck, will find its way to the US soon.
Until then, turn your volume down just a smidge, and enjoy all the man screaming.