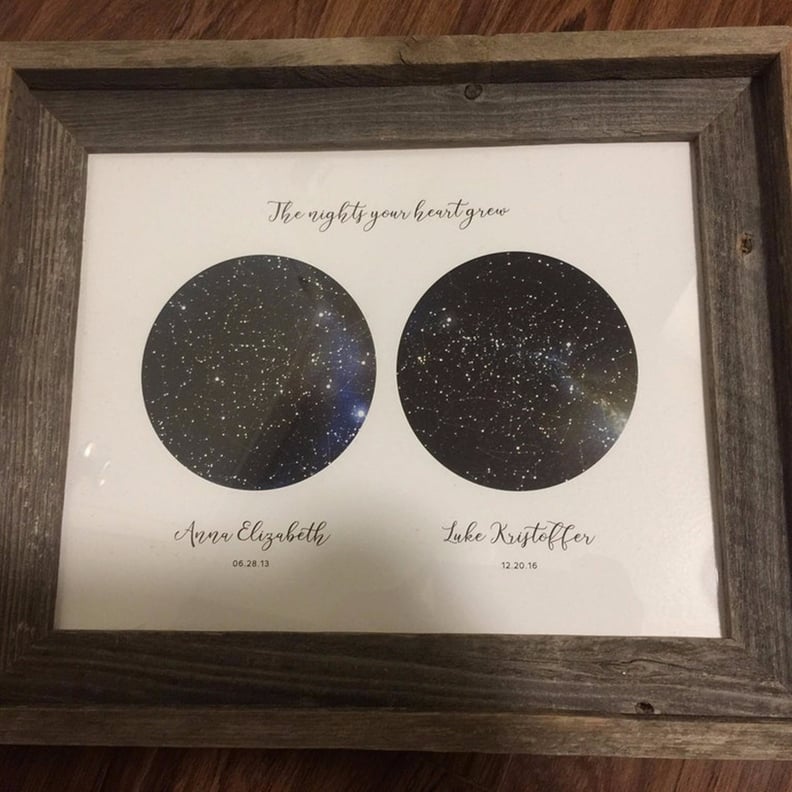 It can be hard to shop year after year for gifts between all of the holidays, birthdays, and anniversaries, but there's one simple, yet touching gift out there that may just be the most perfect one for literally any parent or grandparent (or basically anyone because, honestly, this gift is amazing).
In a post to Reddit, user KMZIMMERMAN shared his recent Father's Day gift: a frame with two circular stills of the starry sky on each of the nights his two children were born. Underneath are the names of his son and daughter as well as the dates of their births, and above, the words: "The nights your heart grew."
Although this is a beautiful gift the Reddit user received for Father's Day, this would be the perfect present for Mother's Day, a birthday, a wedding anniversary, a graduation — basically any occasion showcasing a memorable date. Check out a few versions of these custom map prints below to share a special night's sky with someone you love.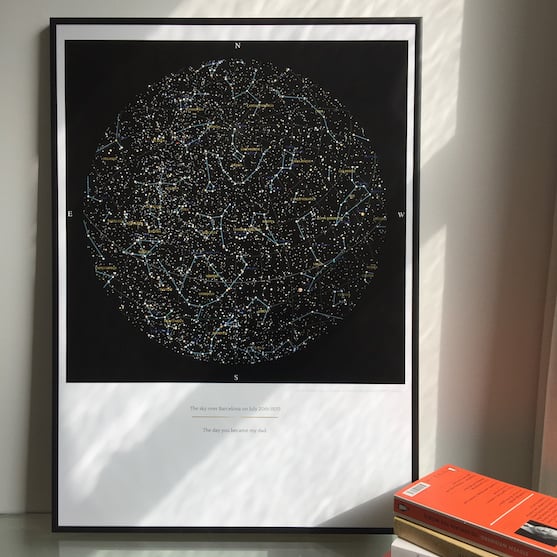 Greater Skies Personalized Sky Map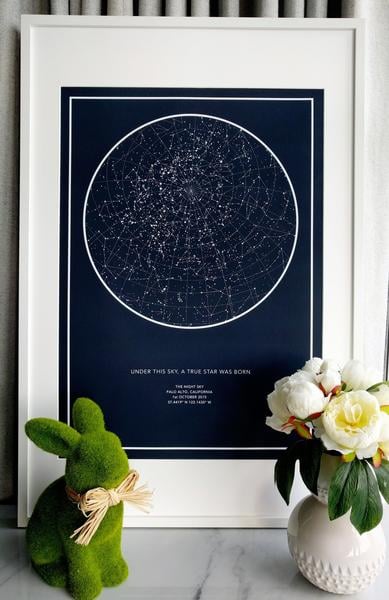 The Night Sky Custom Star Map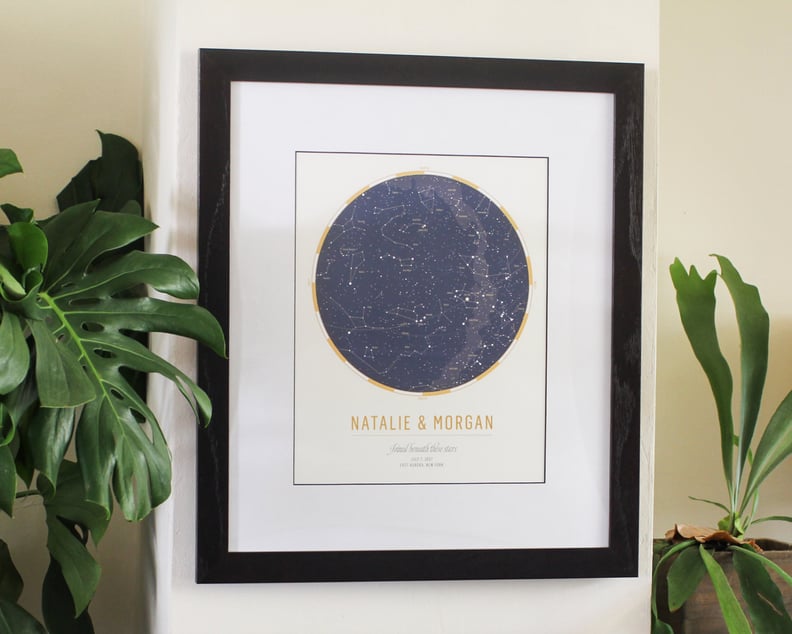 Star Chart Custom Print For Couples