5 Not-to-Be Missed Baby Milestones You Won't Find in Parenting Books
The addition of a new baby brings thrilling firsts and must-share photo ops every day. But some moments stand out for reasons beyond an infants' developmental milestones. From unexpected victories like kindness to friends and strangers alike to their first viewing of a Disney classic, these milestones can come from all angles. In one memorable film, Bambi even had his share of firsts — from learning to walk to discovering his favorite foods. Take a trip down nostalgia lane as five moms share their favorite parenting memories ahead.

01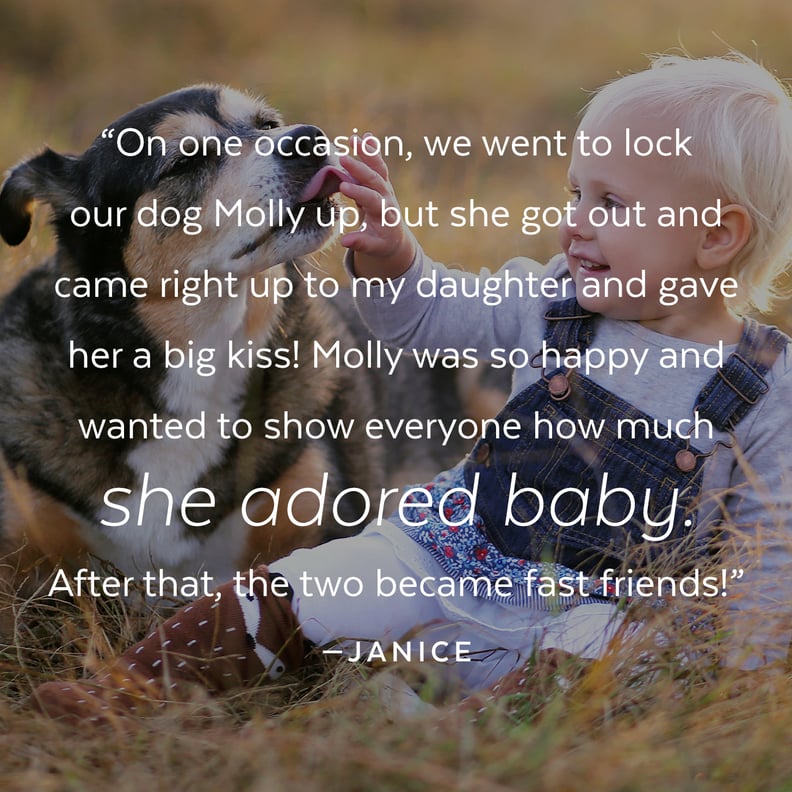 An Unexpected Friendship
"When we would go to visit Grandma and Grandpa when she was a baby, they would lock up their 90-lb. dog, Molly. They thought the dog would overpower the tiny baby she was. But on one particular occasion, we went to lock the dog up, and she got out and came right up to my daughter and gave her a big kiss! Molly was so happy and wanted to show everyone how much she adored baby. After that, the two became fast friends!"
02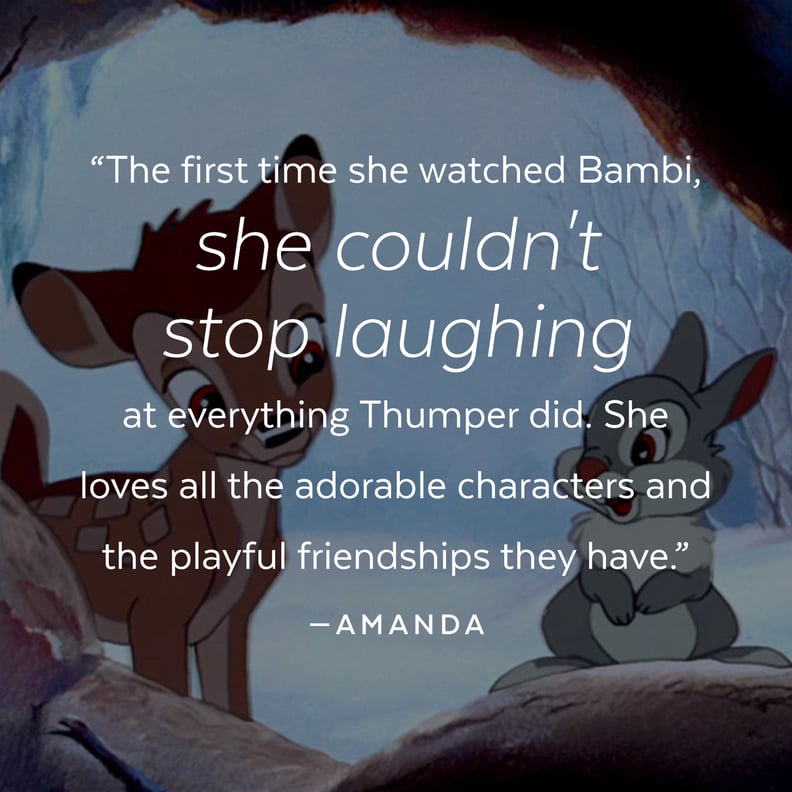 Sharing in a Childhood Memory
"Bambi is my favorite childhood movie, and I couldn't wait to share it with my own daughter. The first time she watched it, she couldn't stop laughing at everything Thumper did. She loves all the adorable characters and the playful friendships they have. She even has a Bambi stuffed animal she plays with."
03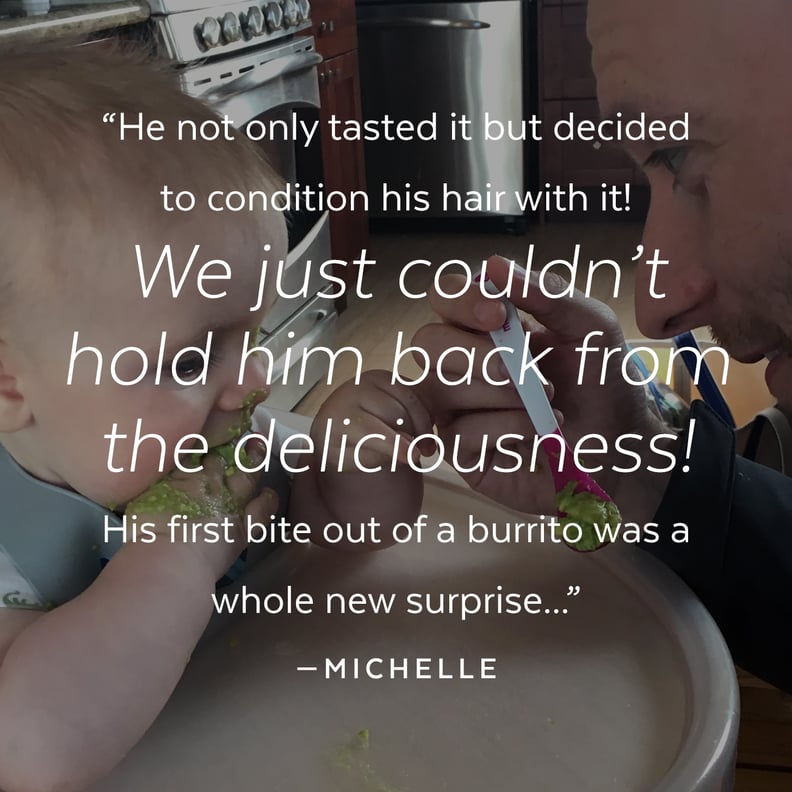 A Refined Palette
"Hunter's first time eating guacamole was a life-changing fiesta! We were so excited to introduce him to a new flavor from one of our favorite Mexican restaurants in San Francisco. He not only tasted it but decided to condition his hair with it! We just couldn't hold him back from the deliciousness! His first bite out of a burrito was a whole new surprise . . . "
04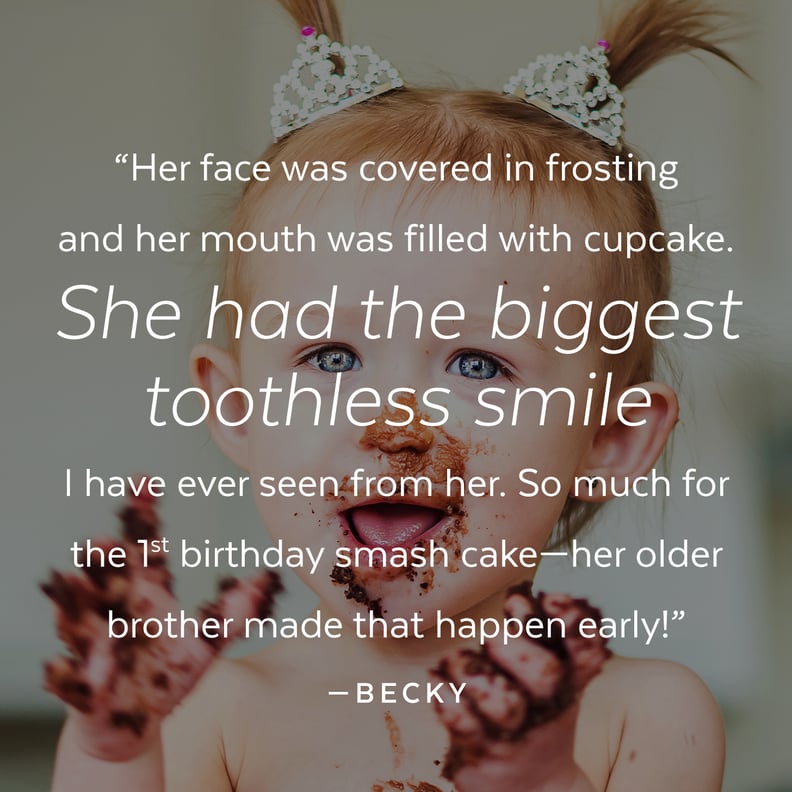 A Birthday Surprise
"For Easter dessert, my mom got all the older kids cupcakes. Our older son Clint accidentally dropped his cupcake on the floor, frosting side down. June, our 11-month-old daughter, crawled faster than lightning and got to the spilled cupcake before I could even grab a towel. Once I got there, her face was filled with frosting and her mouth was filled with cupcake. She had the biggest, toothless smile I have ever seen from her. So much for the first birthday smash cake — her older brother made that happen early!"
05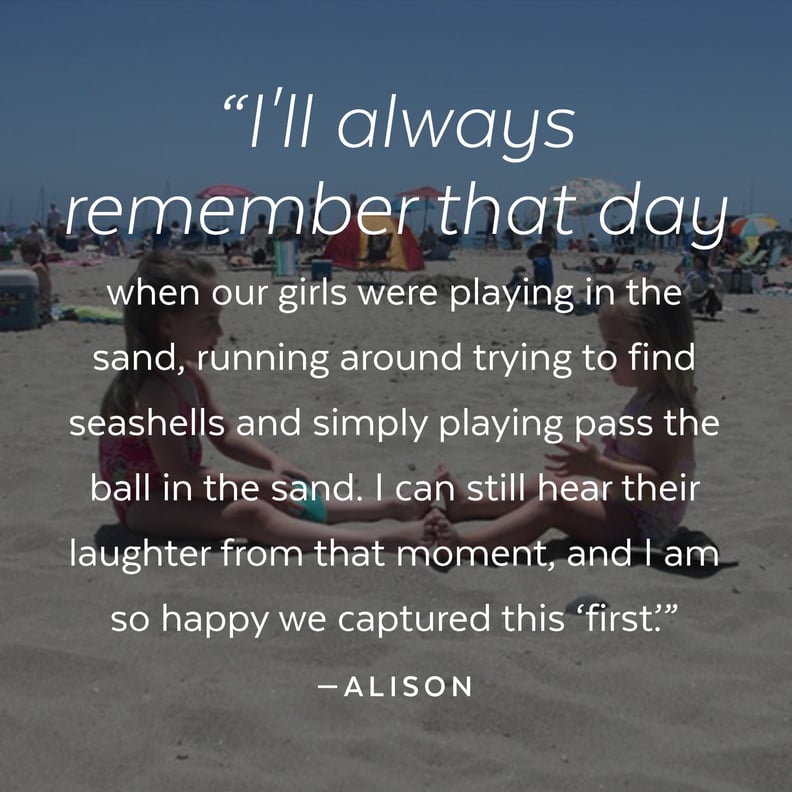 Simple Pleasures
"There are so many 'firsts' you experience with your children, and sometimes it's extra special when they experience them together! Capitola Beach has always been a special place for us. It's where we can relax, forget about life's everyday stresses, hang out as a family, and experience the beauty of California together! I'll always remember that day when our girls were playing in the sand, running around trying to find seashells, and simply playing pass the ball in the sand. I can still hear their laughter from this moment, and I am so happy we captured that 'first'."