Watching This Dad Style His Daughter's Hair Will Melt Even the Coldest of Hearts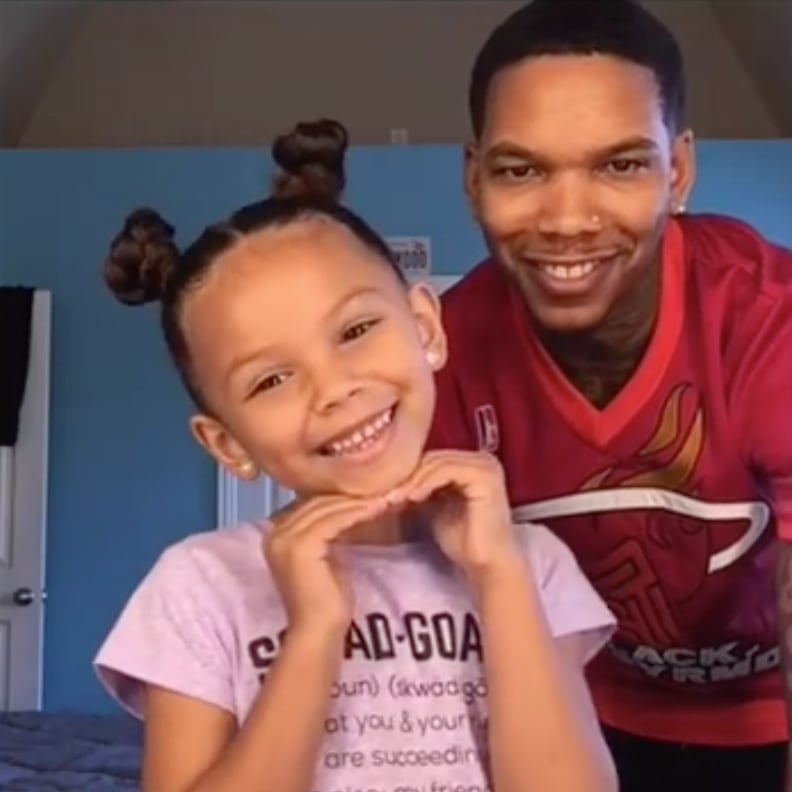 If there was an official award for the daddy-daughter duo of the year, it'd go to Michael Worthington and his six-year-old daughter, Asia — hands down. The Texas twosome has captured the hearts of social media users everywhere (more than 1 million people, to be exact) with their sweet relationship, which they regularly document on Instagram. Michael styles Asia's hair every chance he gets, and the tutorial videos are both incredibly impressive and downright adorable.
It looks like Asia rarely leaves the house without a runway-ready 'do courtesy of her father. These aren't just basic ponytails and pigtails — they're full-on masterpieces, as Michael styles her natural locks into intricate braids, curls, and updos using salon-worthy precision we could only dream of mimicking.
For Michael, going to great lengths for Asia's hair is the perfect means of spending time with her. "It's a great way of bonding, talking about random topics, and a great way to start the day after a fresh hairdo," he told POPSUGAR. Though Michael told us he's been "trying" to do her hair for quite some time, he's only recently really perfected his skills, and he doesn't plan on stopping anytime soon. "I'll continue to do her hair until I run out of ideas . . . it's fun, exciting, she loves it, and I love a challenge," he said.
Keep reading to see some of their sweetest videos through the years, and be sure to follow Michael on Instagram for more daily snippets of their cute-as-can-be relationship.