Better Mornings Brought to You by Real-Life #MomHacks
Advertiser Content From
Plum Organics
The world can be intimidating for a new mom, but thankfully we have experienced supermoms who will share their go-to hacks and helpful hints to take the guesswork, stress, and fear factor out of your daily grind. We gathered up some seriously sweet #momhacks to help you through your day without a hitch . . . or at least with a few less hitches. We can't guarantee perfection here!
Put a Robe on It
Put a bathrobe on over your clothes to keep them safe from inevitable baby messes and coffee spillage. When you're ready to head out the door, toss it aside to remain stain-free. Bonus: get a robe for your child, too, to prevent any breakfast messes.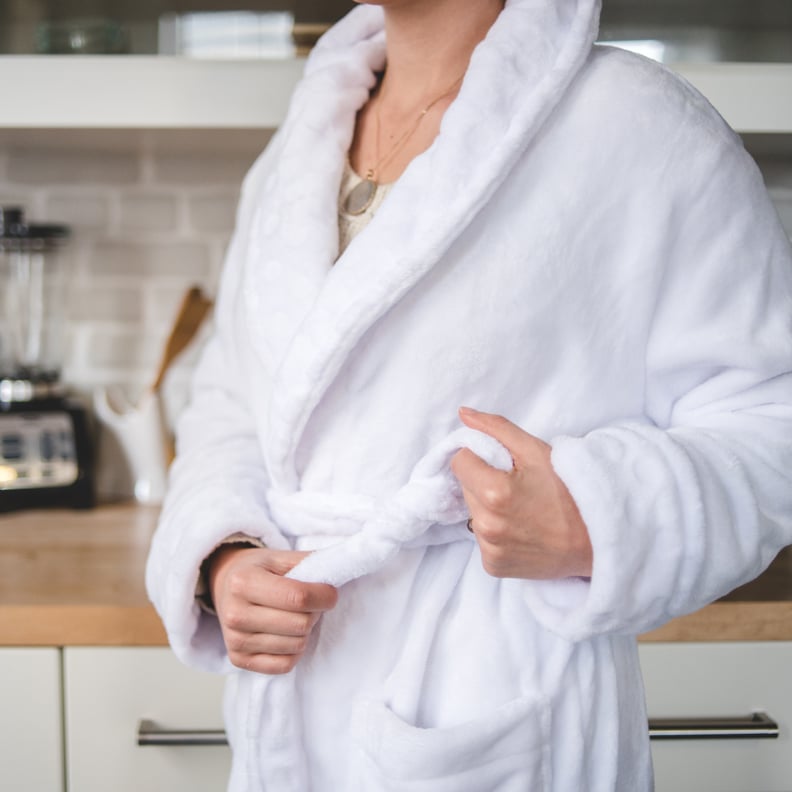 Stay Cool
Store your baby's favorite Plum Organics pouches in the fridge. They'll stay cool for teething and will add a bit of extra chill when tossed into day care snack packs.
Keep Wipes Handy
Put organic or natural baby wipes to good use and stash a bag in the kitchen for wiping faces, hands, and even kitchen appliances.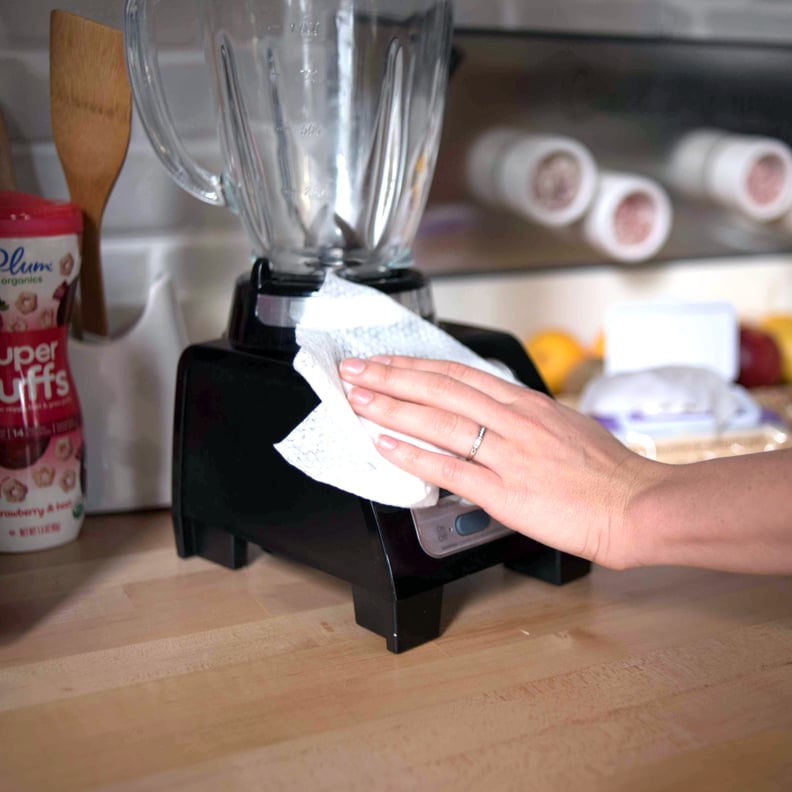 Compartmentalize
Get organized by packing your child's clothing for the week in zip-top plastic bags and writing the day of the week on them. Getting dressed in the morning becomes a no-brainer when you can grab a bag with a coordinating day and get out the door fast.
Stash the Goods
Sometimes you find yourself in the kitchen before you've even had a moment to wake up. Keep a stash of your favorite beauty products tucked in a cabinet so you can give yourself a quick refresh before you start your morning.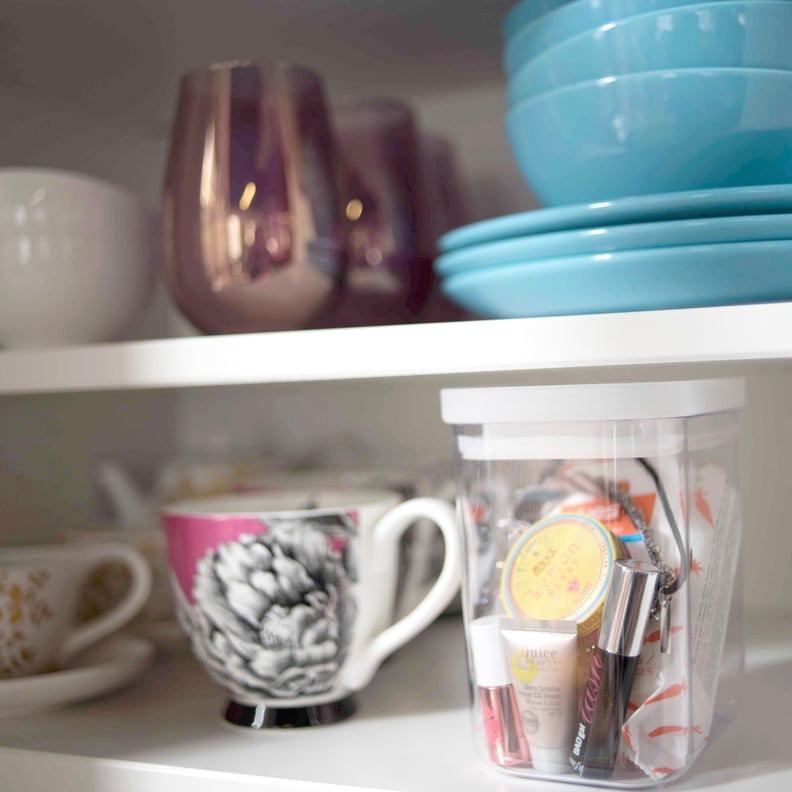 Tag Team It
Instead of trying to do it all yourself, give yourself and your spouse designated jobs and shifts. For example, you prep breakfast and lunch while they get the little ones up and dressed. Then you take turns getting ready while the kids eat. No one should ever have to go without a shower!
Coffee, but First, Water
How many of us actually set the timer on our coffee makers? Prepping your brew the night before is a morning timesaver, but before you down the drip, drink a glass of water first. Hydrating first thing in the morning has been linked to keeping you alert and energized and staves off sickness from those germs your babies are always bringing home.
More From Plum Organics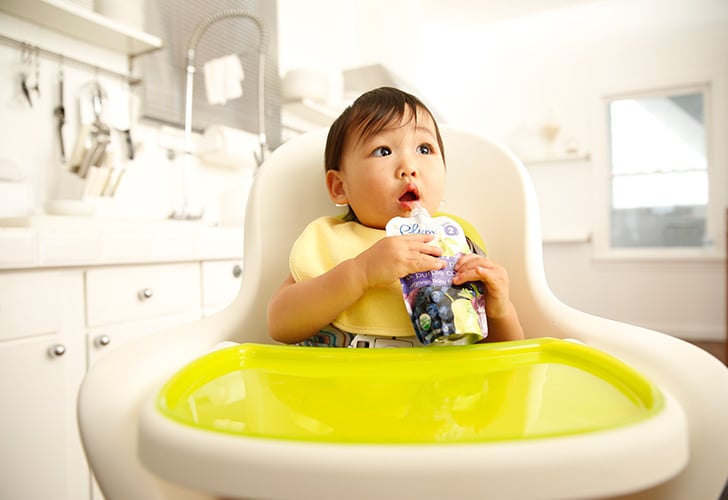 Is your little one starting solids soon? Plum Organics® offers culinary-inspired recipes your baby will love. Plum introduces little ones to ingredients like kale, Greek yogurt, and quinoa mixed together in unique flavor combinations! Explore more flavors for your tiny taster at PlumOrganics.com.