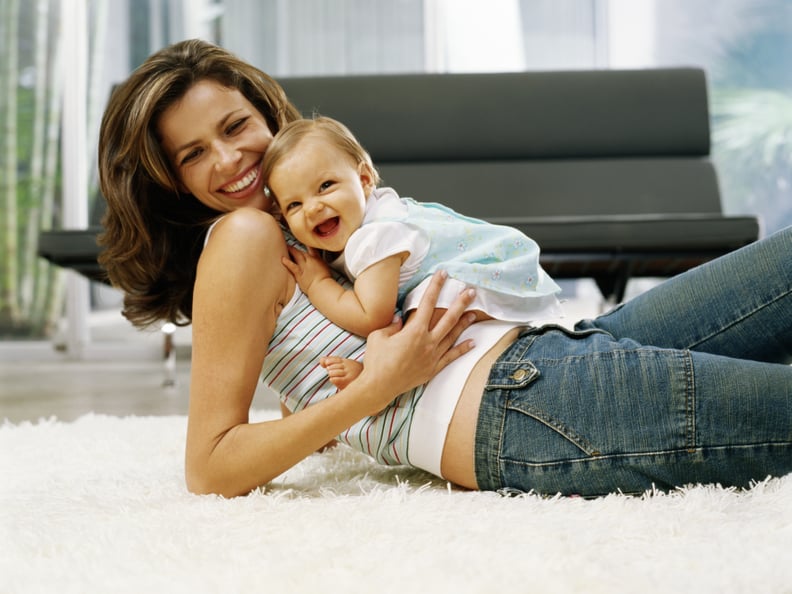 Once you've welcomed your new arrival, had a few days to get back to feeling like the old you, and begun to familiarize yourself with the tiny stranger who's dominating your days (and, of course, nights), the thought of how on earth to lose what's left of your baby weight just may cross your mind.
Our advice? Relax! Striving to regain your prepregnancy bod is a totally normal desire, but in the early days (and perhaps well beyond), it's the newborn, not the mom, who runs the show. Instead of setting yourself up for unrealistic expectations, take our more lax approach to aiding your body in its gradual transformation. These five easy steps will put you on the road to weight loss the healthy way, and you'll barely even have to break a sweat.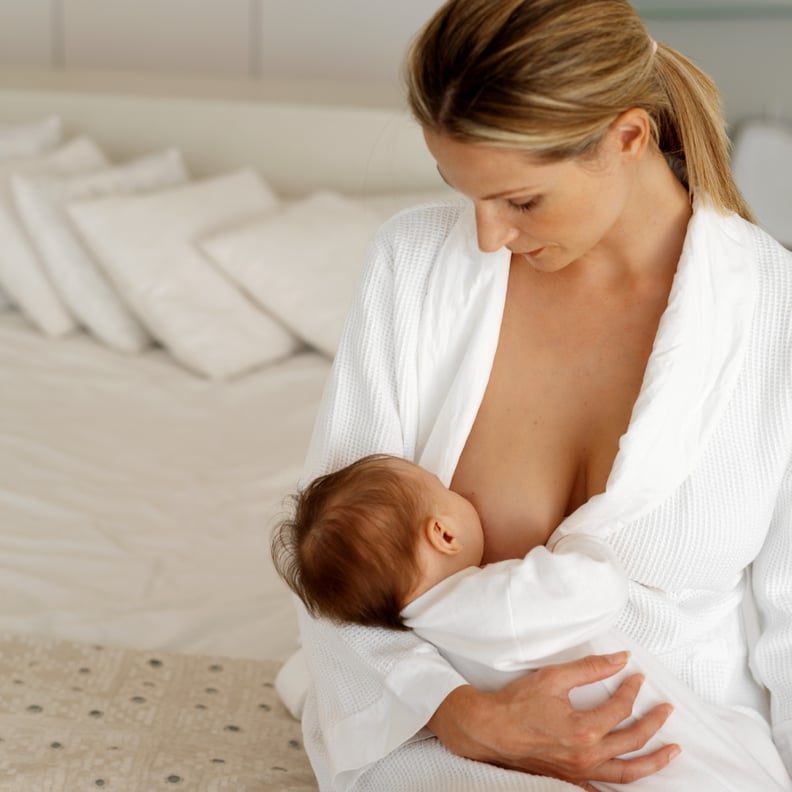 Breastfeed Your Baby
Breastfeeding burns around 500 calories a day — need we say more? It's the factor that many svelte moms attribute to their postbaby slim-downs, and best of all, it happens while you're providing your baby the nutrients he needs to thrive. How's that for win-win?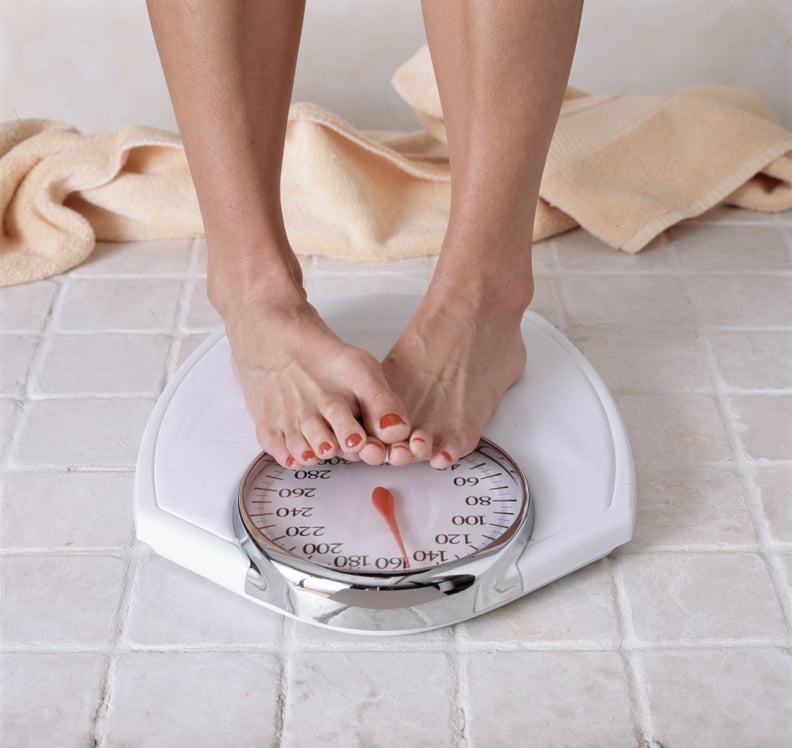 Drink Water, and Lots of It
Hydration is always key to good health, but toward the end of pregnancy and postchildbirth, your body's working overtime. Give it the H20 it craves, and even speed up your metabolism by drinking the eight recommended glasses (or more) per day.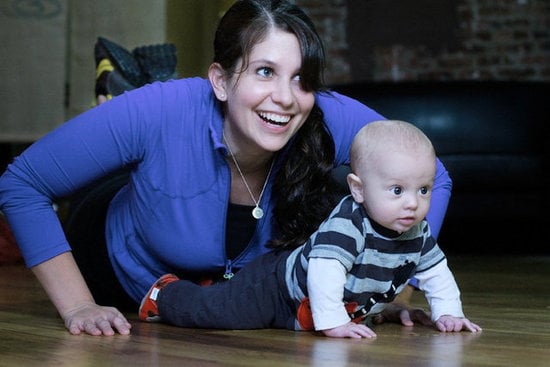 Work Out, Baby!
Skip the gym and use your best asset — your baby — as the ultimate workout buddy. Infants crave stimulation (and can't do much on their own!), so incorporating your little one into your exercise regime is a win-win solution for all parties involved.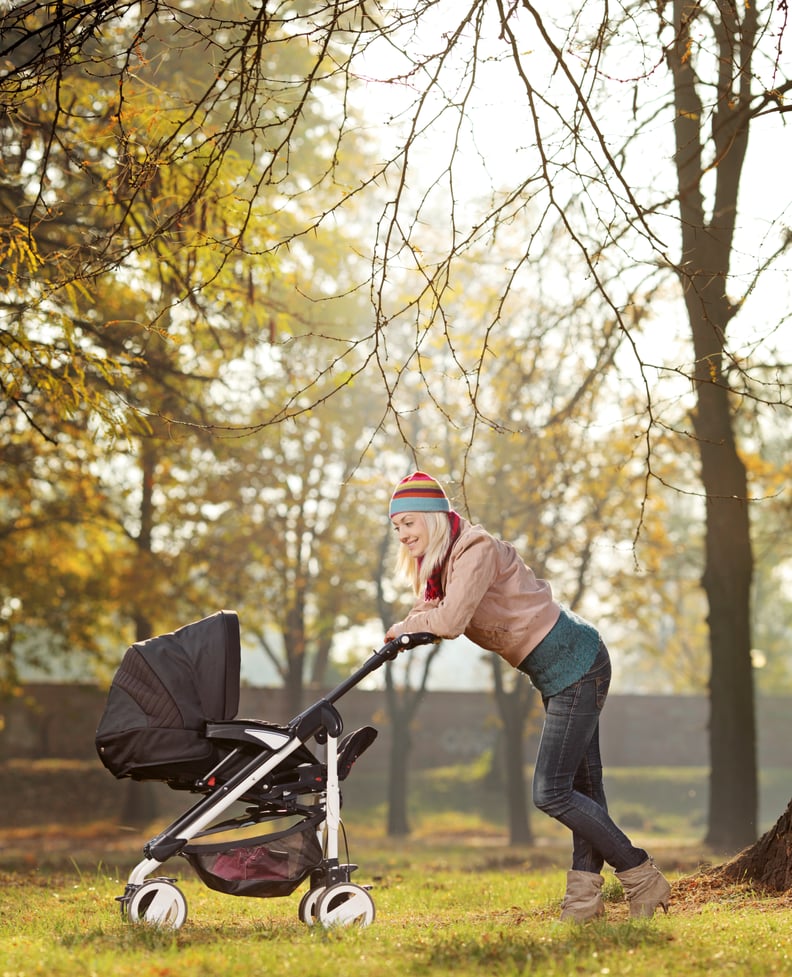 Join the Stroller Set — Each and Every Day
Unless you're dealing with totally abnormal, polar vortex-style conditions, make it a point to get out of the house for a power stroll every single day. Many strollers now come with plastic hoods, so even if it's drizzling, you can take your babe out for some fresh air. While it may not feel like a hardcore workout, all those brisk walks add up to a lot of calories burned, and the great outdoors will do both you and your baby a world of good.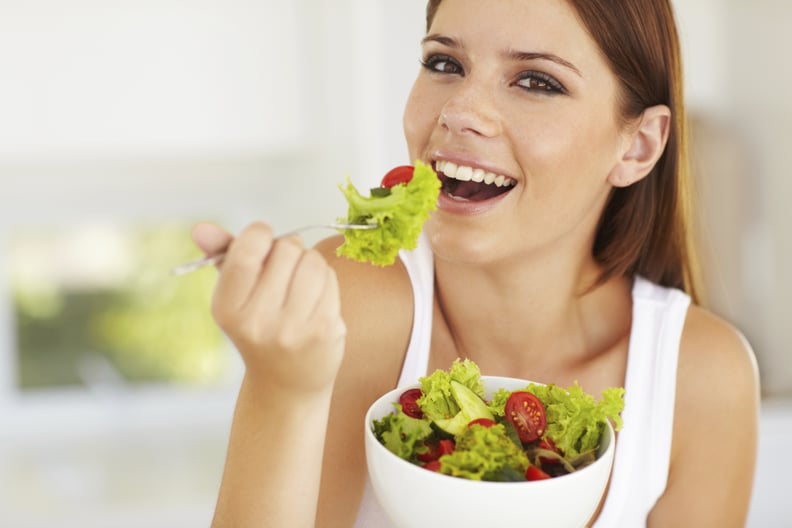 Eat Well, and Eat Plenty!
New moms and strict diets are a surefire recipe for disaster. When you're sleep-deprived and at someone else's beck and call 24/7, a regimented eating routine is just too much to maintain (and, especially if you're nursing, you'll need each and every one of those calories you crave!)
Instead, stock your fridge with a healthy, well-rounded selection of proteins, grains, fruits, and veggies. If friends and family offer to bring you food, gladly accept! Those homemade meals are a whole lot healthier than having pizza delivered . . . again.