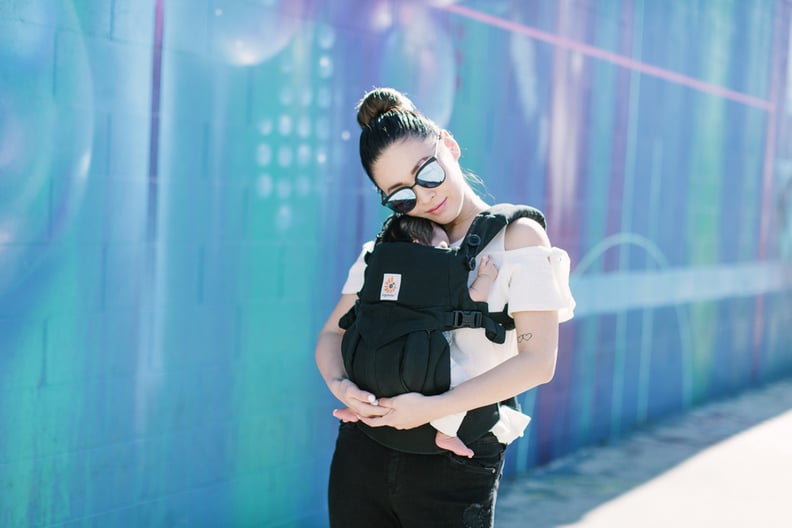 Ergobaby
Ergobaby
Parents who love to wear their babies, rejoice! Parents who have found it difficult to find the right carrier for them, lean in! Ergobaby, a fan favorite (and POPSUGAR editor favorite!) when it comes to baby-wearing products is releasing its best carrier yet: the Ergobaby Omni 360.
The all-in-one carrier ($180), which will be available for purchase on Aug. 3, is designed with both baby's and parent's comfort in mind and, unlike strappier carrier models, is super easy to adjust and get baby in and out of. As the name implies, baby can get a 360-degree view of the world thanks to the carrier's multiple positions — including forward-facing — just like past Ergobaby models you know and love. The best feature of all, though, is that the Omni carrier grows with your child from birth (up to 33 pounds), which means there's no need to purchase an adapter to fit inside during those fleeting infant months.
Hands-up-in-praise emoji, amirite?! Check out the new carrier ahead, and add it to your cart on Thursday, Aug. 3.