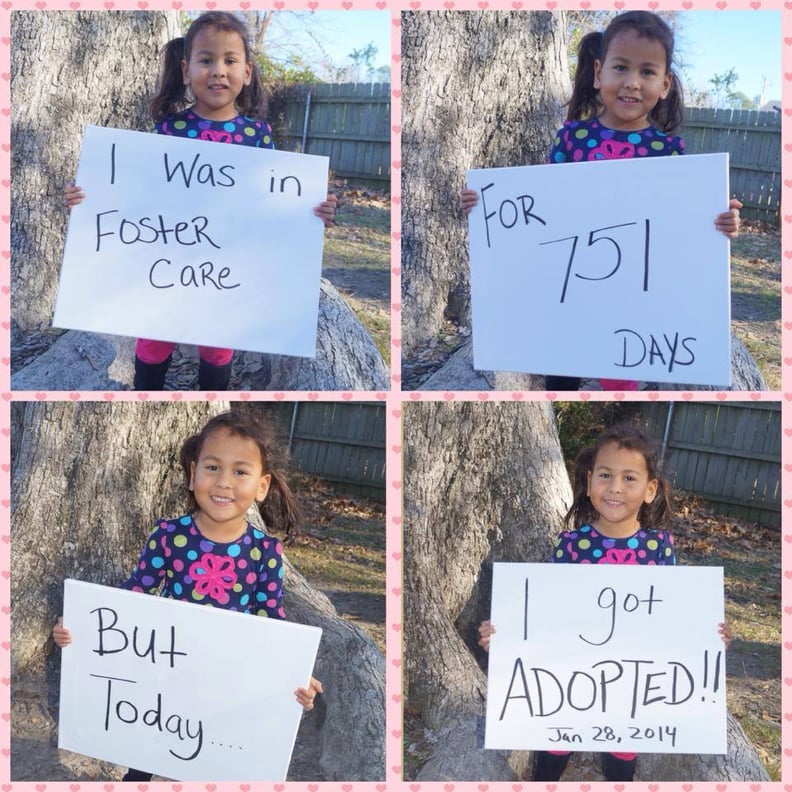 "Since Day 1, I knew that God had picked Gina out for us. I was born to be her mother, and she was always meant to be my daughter," wrote Mandy, the mom who shared the above photo of her new little girl with the Dave Thomas Foundation For Adoption. Mandy encouraged the Foundation to share the photo on its Facebook page, they obliged, and received a pretty unbelievable response. In fact, Gina's adorable smile captured so many hearts, that the organization's website crashed soon after the picture was posted.
As of Friday, Feb. 7, the Facebook post had received a whopping 977,293 "likes," 34,024 shares, and 12,640 comments. Talk about the power of a picture!
"I know that we lost pregnancy after pregnancy because Gina was waiting on me. We honestly cannot imagine our life without her. She fills our life with so much fun and laughter. Everyone loves her. I know we all tend to procrastinate our dreams, but this is something I am so very glad I did not put off. People say, 'Oh . . . one day when I'm more settled and make more money, I'll do it.' Or 'Maybe when my kids are all grown,' or 'I just don't know if I can get attached.' We did it in our 20s, and we hope to always care for foster children. We hope to start building a bigger house next year to house a few more," Mandy wrote.
Consider us inspired.